What Foreign Policy report on Challakere facility says about West's hypocrisy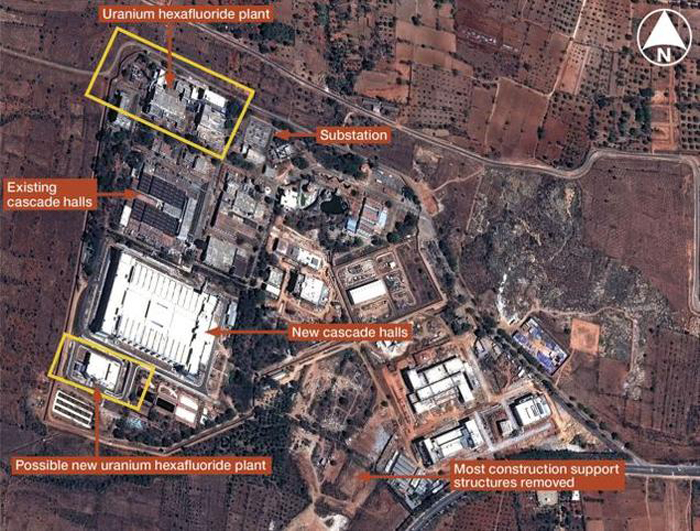 The United States and its innumerable partly state-funded think tanks are known to run with the hare and hunt with the hounds.
The stink raised in an American magazine recently over "Challakere nuclear project" in Karnataka is of a pattern. It's evidence of the West's hypocrisy: raising a hue and cry over India's nuclear programme while at the same time expecting it to act as a bulwark against China.
Also read - Modi's nuclear deal with Britain is hollow, but quite toxic
Raising a stink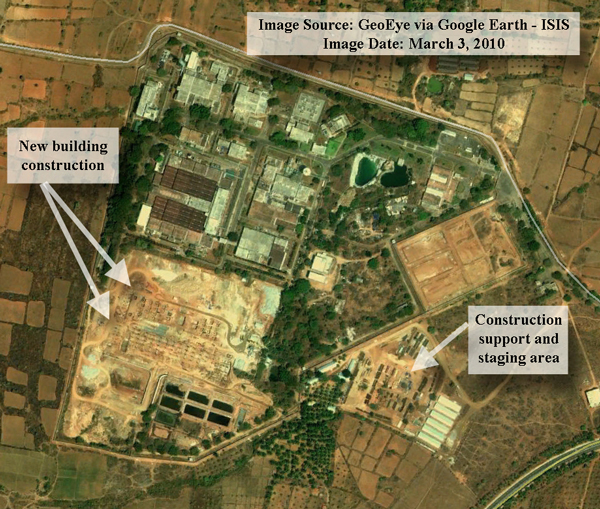 The magazine Foreign Policy carried a report a few days ago claiming a people's protest was building at Challakere, some 210 km from Bengaluru, and surrounding villages against a "secret nuclear city" coming up there.
The report, prepared at the instance of the nonprofit investigative news organisation Centre for Public Integrity, speculated that the facility would process enriched uranium fuel "that could be used in making hydrogen bombs."
It quotes a farmer as saying, "We will rather go to jail than allow a poisonous plant in our backyard."
Back in 2009, the Karnataka government leased out 4,290 acres in Varavu Kaval in Chitradurga to the Defence Research and Development Organisation and another 1,500 acres adjacent to it to the Indian Institute of Science to expand its Bengaluru-based campus.
In late 2010, a further 573 acres was leased out to the Indian Space Research Organisation and 1,810 acres to the Bhabha Atomic Research Centre.
In 2011, the government announced that the four institutions were provided land to develop India's futuristic projects at a "safe, interior" location, which was named "Science City".
At the Science City, the DRDO is to house its Unmanned Combat Aerial Vehicle programme and an advanced programme in aerospace and missile technology.
Farmer on Challakere facility: We'll rather go to jail than allow a poisonous plant in our backyard
The IISc plans to develop a climate research and skills development centres. Nearby, an army commando training centre is to come up. All these projects, however, are at a preliminary stage; some have barely put up a compound wall around their allotted space.
The Foreign Policy article focused only the nuclear facility. "It will host the subcontinent's largest military-run complex of nuclear centrifuges, atomic research laboratories, weapons production and aircraft testing facilities."
The facility, the report added, was meant to expand the country's nuclear research and weapon systems, produce fuel for nuclear reactors and help power the country's fleet of new submarines.
Causing alarm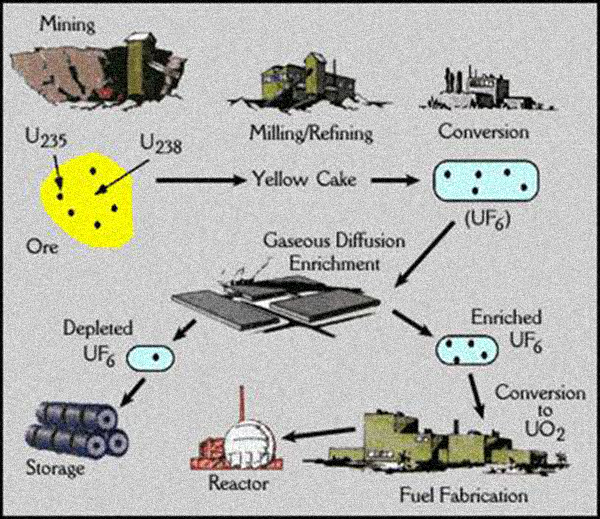 But the "secret facility", the report continued, had not only "alarmed" local people, who feared exposure to radiation, but would "unsettle Pakistan and China, India's two nuclear power neighbours."
For the past two years, the NGO called Environment Protection Group, has been opposing the Chitradurga projects and warning the local people about their possible consequences.
The NGO has claimed that the 8,000 acres in question forms part of the Amrit Mahal Kaval grassland ecosystem and the projects would harm its environment, agriculture and wildlife.
It has also contended that Kavals had been set aside by the former kings of Mysore for experimental breeding of the muscular cow called Amrit Mahal and this particular grassland should be preserved for that purpose.
India has got 5,000 tonnes of uranium from Kazakhstan, Russia, France. More is coming from Canada, Namibia
But in Chitradurga today, Amrit Mahal is a rarity and the Kaval grasslands have given way to shrubs and barren land, where nothing grows for miles.
Admittedly, the nuclear establishment's penchant for secrecy hasn't helped matters. What is known is that the Challakere facility is meant to supplement the country's only uranium enrichment plant called Rare Materials Plant, or RMP, at Ratnahalli outside Mysore that was established in the 1980s.
Also read - Is India building a top secret nuclear city to produce Thermonuclear weapons?
Back then, the RMP too had sparked protests from locals who were fed with the rumours that a "bomb factory" was coming up in their vicinity. Even now, there are apprehensions about how the nuclear waste from RMP is stored and disposed of and whether sufficient safeguards are in place to protect the city's air and water from radiation.
In 2014, after examining satellite imagery of the site, the US-based Institute for Science and International Security said that India "appears to be finishing its second centrifuge facility at RMP" as new buildings were coming up. The Indian establishment didn't confirm or deny the report.
Fuelling a boom
The Narendra Modi regime is aggressively following up on the nuclear treaty with the US signed by the previous UPA government. It is hoping to promote nuclear power in a big way.
India has already obtained around 5,000 tonnes of uranium from Kazakhstan, Russia and France, and has signed agreements for additional shipments with Canada, Mangolia, Argentina, Australia and Namibia.
India has agreed to allow inspection by the International Atomic Energy Agency of 13 of its 21 nuclear reactors, so they are assured of international supply of uranium as long as the IAEA certifies their use for only peaceful means.
But India hasn't given up its nuclear weaponisation programme as is working to build an effective counter to its two arch rivals, China and Pakistan.
According to a report by the Stockholm International Peace Research Institute, India has a stockpile of 90-100 nuclear weapons compared to Pakistan's 120 or so. China, the report claims, has 260 warheads, including the more destructive thermonuclear weapons, which India is yet to develop.
China successfully tested its first thermonuclear weapon - commonly known as a hydrogen bomb - in 1967. India detonated one in 2008 but it was said to be a failure.
Former President APJ Abdul Kalam used to speak of his dream to develop a hydrogen bomb. Some progress in that direction has already been made. How the Challakere facility will give a fillip to that effort remains to be seen.
More in Catch - Keep your nuclear power, Mr Shinzo Abe. We can do without a Fukushima
Solar up, nuclear down: why India should not bark up the nuclear tree
2 years on, Kudankulam isn't working. Where are its cheerleaders now?