West Bengal communal violence: 25 arrested, Mamata sees BJP hand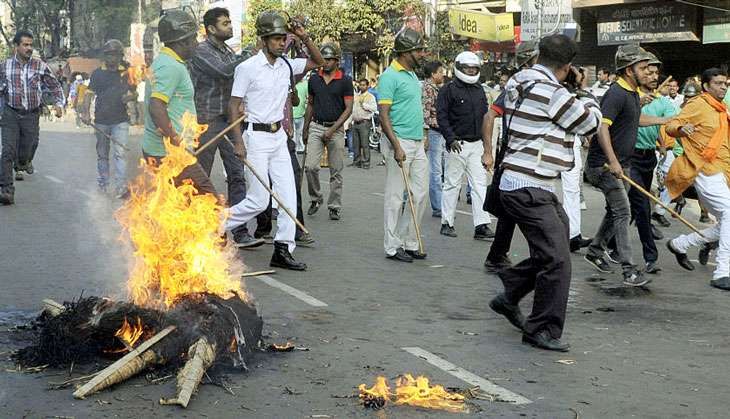 The West Bengal police have arrested 25 people in connection with communal violence at Dhulagarh in Howrah district.
Chief Minister Mamata Banerjee has expressed her concern and dissatisfaction over the incident of communal violence, which came just a few days after Mallarpur in Birbhum district also saw communal clashes. She has instructed the police to tackle the situation properly, as she believes the BJP is trying to create communal tension in order to take political vengeance on her party, the Trinamool Congress.
Banerjee has also urged the local administration to be vigilant, and take immediate steps to curb the tensions.
What happened last week
The violence in Dhulagarh reportedly began after group of Muslims claimed that a Hindu group objected to their procession on the occasion of Milad-un-Nabi, the birthday of Prophet Muhammad, which was celebrated on 12 December.
The next day, a Muslim mob allegedly attacked Hindu homes and shops, and set them ablaze. Around 25 houses were burnt, and villagers fled out of fear.
Shyam Nath, a resident of Dhulagarh, said the mob also took out weapons when the Hindus tried to defuse the tension. He added that the police was not allowed to enter the area on the day the incident happened.
Shanti Lal Mahanto, whose house was among those burnt, said: "My house was burnt by the Muslim mob a day after the procession of Milad-un-Nabi. Since then, the situation has been peaceful, but we are afraid that fresh tensions might occur at any time, and so, we have urged police personnel to provide adequate security."
Peace restored
Police said they had registered cases under the charges of rioting and breaking communal harmony against members of both communities.
A senior police officer of Dhulagarh police station said: "The situation is under control and forces, including the RAF, have been posted at Dhulagarh since a day after the incident to maintain peace. There is no fresh tension in the area."
Trinamool Congress MLA from Sankrail in Howrah, Sital Kumar Sardar, said: "The situation is peaceful, as both the communities sat together and came to an amicable solution."
He accepted that during there was tension in the village, but he claimed that police controlled the situation and peace had been restored.