'We will kill ourselves': No respite for Tamil Nadu farmers protesting in Delhi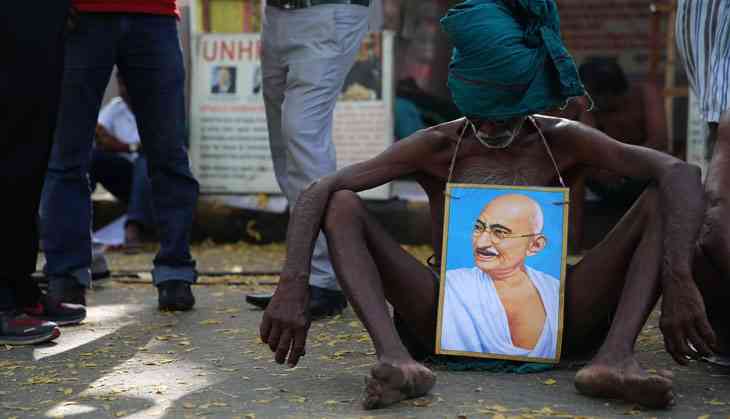 It has been two weeks, and counting. But Tamil Nadu's drought-hit farmers protesting in the Capital have not moved from their posts. For 15 days now, 120 farmers have been demonstrating at Jantar Mantar, carrying posters, Gandhi masks and skulls of those farmers who committed suicide.
Nearly 40 of them have already been hospitalised due to deteriorating health.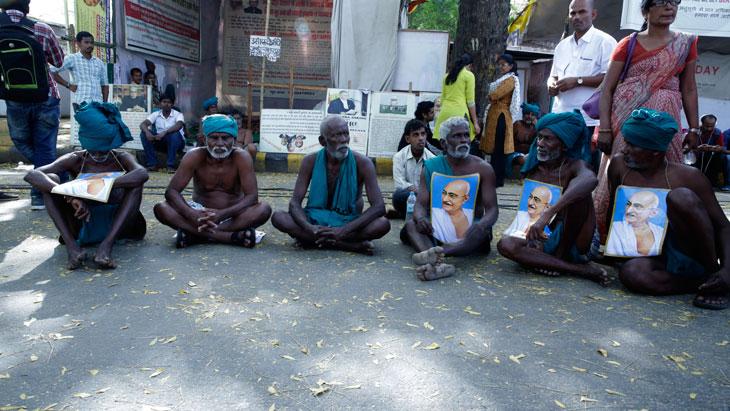 Sehar Qazi/Catch News
"Over 400 farmers have committed suicide in the state over the last six months," says P Ayyakannu, who is leading the demonstration.
"Farmers are being forced to kill themselves under the weight of mounting debt. We have no water. Our wells have also dried up. They have also cut off water from the Kaveri. So, we are left with no other option except to kill ourselves," he adds.
"We want people to know how miserable our lives have been for the past many years. We have no water to drink, how will we grow crops? You should come to our place and see how we manage our lives!" says Verajalakshmi, tears trickling down her face.


"Last year, the bank sent us a notice to leave our house because we couldn't repay the loan. My wife had a heart attack upon hearing this and she died," says Mahadevan, who hasn't eaten for 24 hours. Mahadevan, who has been farming for 20 years in Mettupalayam, sits quietly on a side holding his swollen left leg, which suffered a fracture at a protest last year.
When he talks, all he can talk about is his wife's miserable death. "When they come and ask for money, they taunt us and say that if you can't repay, then instead of wearing a dhoti, we should wear sari!" he says.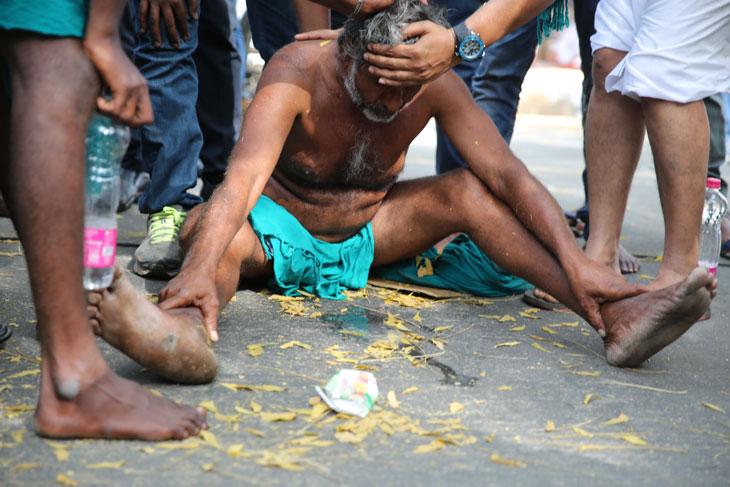 Sehar Qazi/Catch News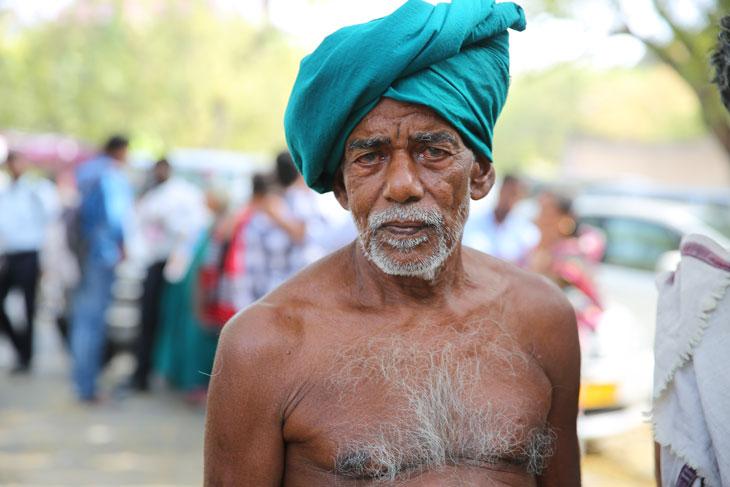 Sehar Qazi/Catch News
In the past two months, three farmers have committed suicide in Tiruchirapalli (Trichy) district.
"When I saw my friend's body hanging in front of eyes, I felt helpless and thought I should kill myself too. My friend was in huge debt but somehow he was managing to cultivate crops. Unfortunately, all of the crops got destroyed due to the lack of water," says Tirchy's Balasubremanyam.
Sehar Qazi/Catch News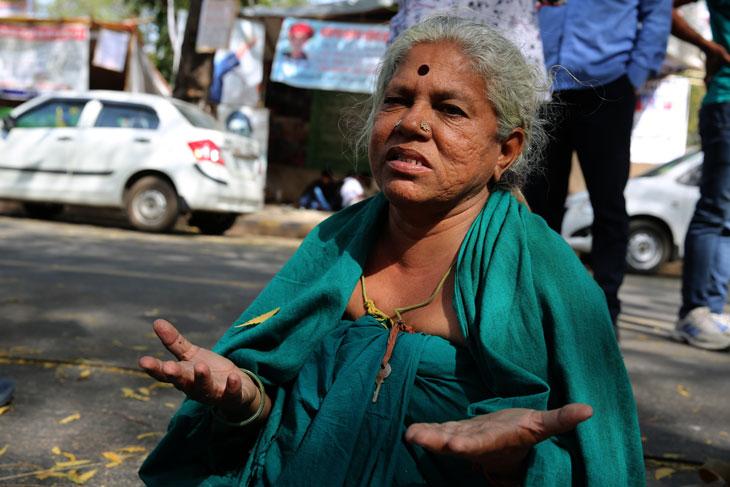 Sehar Qazi/Catch News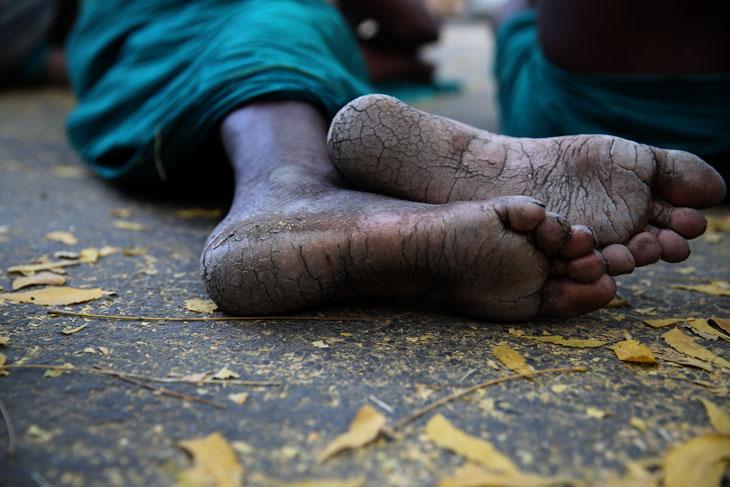 Sehar Qazi/Catch News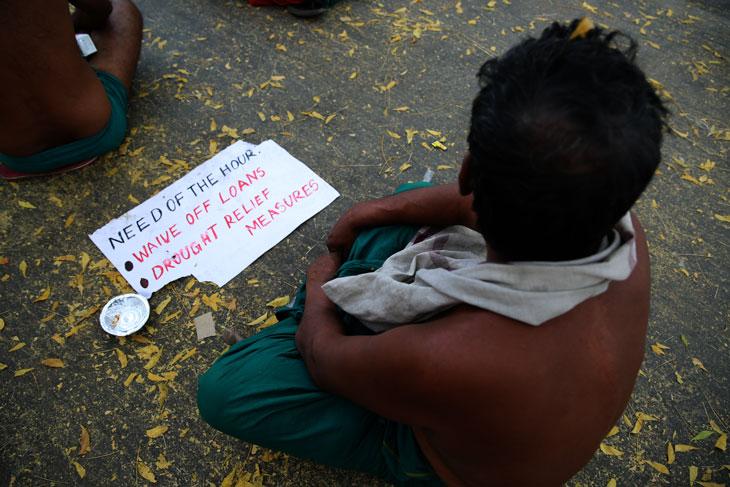 Sehar Qazi/Catch News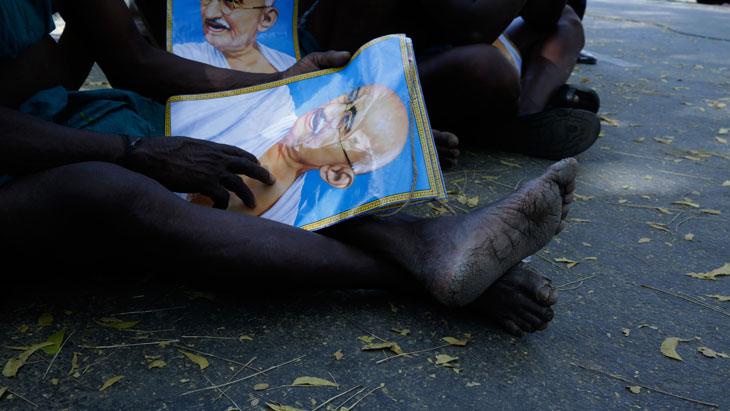 Sehar Qazi/Catch News
What lies ahead?
Even if the Kaveri water crisis is resolved, the future does not look bright for these farmers. According to a recent report by Skymet, a private weather forecasting agency, monsoons this year will be below normal and western India is likely to experience a rainfall deficit.
Regions like Gujarat, the Konkan coast, central Maharashtra, Kerala and Tamil Nadu may record below-average rainfall, according to the report. If that comes true, the situation would be even more dire.
"We will kill ourselves!" say many of the farmers, half in anger and half in sheer frustration.
Edited by Jhinuk Sen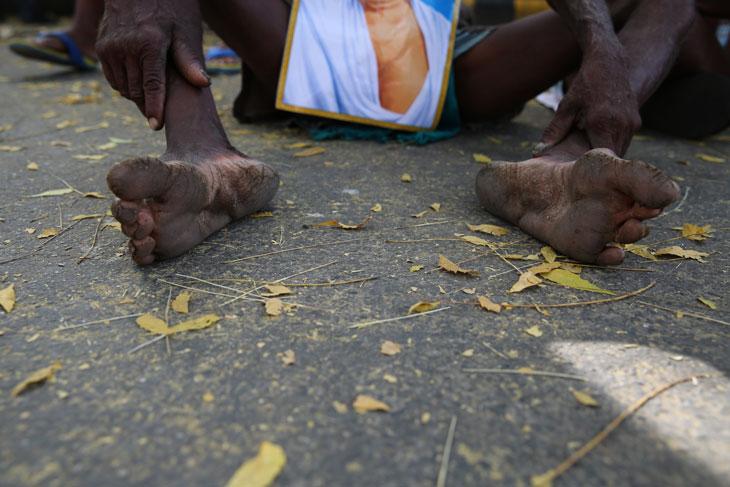 Sehar Qazi/Catch News