Want to help bring achhe din to the poorest Indian? Just call CGNet Swara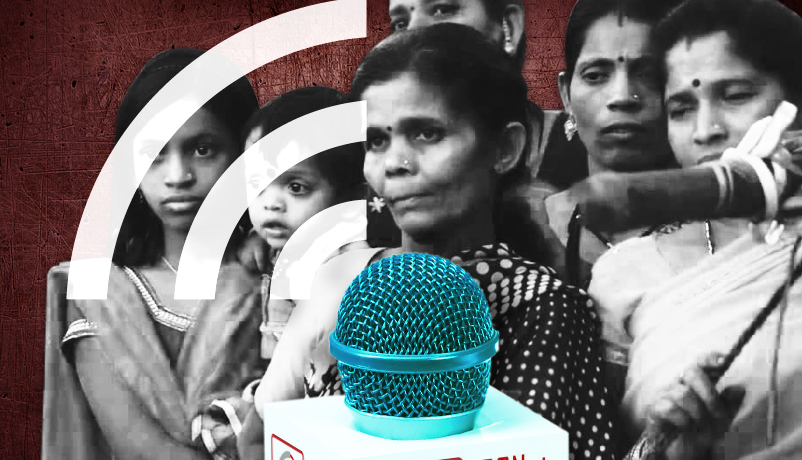 The backdrop
The Gondwana region in Chhattisgarh and neighbouring states is among the most impoverished
In forest villages, there are no basic amenities; even handpumps are broken
Collectors and village headmen refuse to pay heed to the people\'s problems
The change
CGNet Swara is a movement that provides a platform for the voiceless to talk about their problems
People can record their messages over the phone, which are then published on social media
The purpose is to have a democratic medium which provides the poor with an outlet
More in the story
A Hindi-speaking teacher in a classroom full of Gondi speakers, and other such confounding problems
What urban folk around the world can do to help
Imagine for a moment that you live in a village deep in a forest. There's no pucca road, no public transport, no nearby healthcare centre and no electricity. The local school is locked, the ration shop offers, at best, an irregular supply of grains, and broken handpumps that leave you thirsty in the summer.
Nobody outside your village seems to care about your plight, and even the demands you make to your sarpanch are unheard.
What are you to do? Stage a demonstration at the collector's office? But let's face it - you are poor and underprivileged; nobody gives a damn. How do you survive?
Also read: JNU home to 'anti-national' forces, claims RSS mouthpiece Panchjanya
The movement
In the heart of the Gondwana region, which covers large swathes of Chhattisgarh and parts of Maharashtra and Telangana/Andhra Pradesh, a movement called CGNet Swara is coming to the rescue.
The movement invites educated, urban city dwellers to initiate a 'mobile morcha' and 'internet satyagraha' to help bring better governance to India's most improverished villages.
The movement invites city folk to initiate a mobile morcha and internet satyagraha for poor villages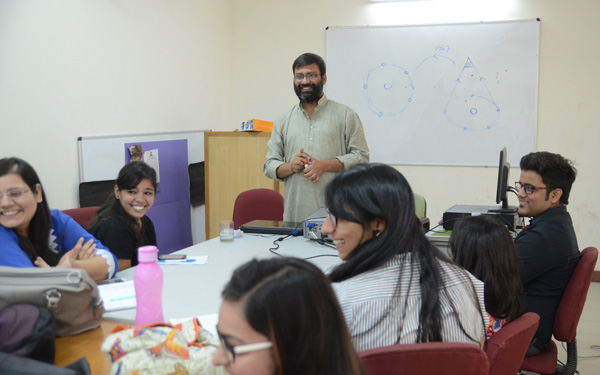 The question is, will it work?
The need for a democratic media
According to last year's Rangarajan committee report, 47.9 % people in Chhattisgarh are classified as poor, or 'living below the poverty line'.
Rural Chhattisgarh has less than 1% internet penetration. Its mobile penetration is rising slowly. The 2011 Census found that less than one-third of the people own mobile phones.
Also read: Why the Socio Economic Caste Census might carpet bomb India's poor
"The type of communication model a region has determines the type of community that thrives," says Shubhranshu Choudhary, the founder of CGNet Swara. Choudhary believes that all media today is top down, and ordinary citizens have very little say in what should make news.
Rural India, he says, is desperately in need of a truly democratic media, which allows ordinary citizens to be newsmakers. "Tribal youth become Naxals because they're frustrated over the lack of development. The only way they think their concerns will start mattering is if they wield the gun. We're trying to make their concerns heard," he says.
The Salwa Judum experience
Before CGNet Swara, Choudhary and his wife Smita had started a Yahoo group inviting discussions on the infamous Salwa Judum, Chhattisgarh's growing vigilante movement aimed at decimating the Naxalites. The group saw a pouring in of comments, mostly from anonymous people who had a lot of information, and were just waiting for a safe way to share it.
Also read: Getting ready to fight Salwa Judum II
The Yahoo group reached the Washington Post, the BBC and several international media houses before the Indian media picked up on the brutality happening on the ground. Without it, Choudhary says, the world outside might have never known of the atrocities taking place in broad daylight.
The success made Choudhary think that Chhattisgarh youth's involvement in Naxalism was the direct fallout of living in a vacuum of media and accountability. He had to find a breakthrough.
What if the educated patrakaar (journalist) was replaced by a bolkaar, one equipped with the skill of speaking? Wouldn't the youth then become journalists, transmitting valuable information?
The challenge was to create a democratic, participative news network, which would bring these local concerns to the notice of the world.
It also had to be created in a region where:
less than one in a hundred people had a connection to the internet.
less than one in three people had a mobile phone.

where only one in two people could write a language.
The questions was: How could one ensure a network where even the remotest, poorest or most disadvantaged villager could tell his story? And, importantly, given the constraints of network and access to technology, how would one transmit it to others?
A unique model
Choudhary then developed a novel model, which trained hundreds of tribal people in the art of news gathering. Through an intricate network, Choudhary set up a control room of sorts where people with news would call, either using their own phone or a borrowed one, on a toll free number 8050068000.
If you pressed 1, you'd be able to record your message. The message would have to present the concern in a snappy way.
For instance, Chandradeep from Bityahi village in Ramanujganj block of Balrampur district, called to voice his concern about the local headmaster in the village middle school, who was always drunk and mistreated his students.
Chandradeep, in his message, mentioned the number of the district collector, the sarpanch and the secretary of the panchayat, who he had tried following up with, but to no avail. "Please help," he said.
The message would be immediately processed by a tiny elected team of literate people, who'd upload this in writing on their Facebook page and website.
Pressing 2 would enable you to listen to news filed by others. Pressing 3 would make you aware of the impacts of the reports.
The value of a phone call
Dholaks resonate in the brick-walled compounds of south-west Delhi's Indraprastha University.
The play has puppets and also real Gondi men and women, who have come all the way from various parts of Gondwana to perform. The dedication on their faces is unmistakable. They're here on a mission - to ask for our help.
The plot, titled 'Ek Tha Shehri' is simple. A city-bred tourist comes to their Adivasi village in Chhattisgarh, excited to explore IndiRa's exotic tribal life.
Suddenly, he feels thirsty and asks a passerby for some water. But the person speaks only Gondi and doesn't understand him. He faints with the exhaustion of trying to communicate his thirst. In his fatigue, he realises that the only handpump in the village is broken, and finding drinking water requires a herculean effort.
In another scene, he visits the local government school to find noisy children shouting in the class while the teacher is snoring loudly, fast asleep on his desk.
The angry "shehri" wakes him up and asks him why he is ruining the future of this nation by shirking his duty of teaching. The teacher, furious at having been woken up, asks each of the students to tell him what they have learnt.
One by one, the students come forward and speak in a language he cannot understand. Frustrated, the tourist asks "Arrey, why can't they tell me in Hindi?"
The teacher laughs and says, "How can I teach them when I don't speak Gondi and they, Hindi?"
We learn through the teacher about a schooling system that posts teachers from one region to another without checking first to see if they can even communicate in a language that the students understand.
Teachers are posted from region to region without checking if they speak the same language as locals
For all this, there is one solution. One way for things to change. For that, the actors tell us, it just needs us to pick up the phone and call CGNet Swara.
If, for instance, after listening to Chandradeep's message, you could just make one phone call to the collector or the sarpanch asking them to explain why this drunk middle school headmaster is not being reprimanded, the system would be woken up into action.
"If you want better governance, all we're asking is for you to spend a minute of your time to make just one phone call a day to help create some pressure," says Ankit, from Madhya Pradesh's Mandla district, who plays the teacher in the play. "Imagine if hundreds did it. The government would have to be answerable!"
But what if they get annoyed and switch off their phones or change their numbers?
"Sometimes they do. But often, they're willing to talk. If somebody in Delhi or New York begins to care about a broken handpump in Narayanpur, it creates an unprecedented dialogue, and prepares the ground for inclusive governance. Only then does change happen," says Choudhary.
Potential for change
The model is not perfect, admits Choudhary. But it has immense potential. "We have a ton of information for listeners to tune into. But we're yet to find a way for a listener to sort the information and get to what she is interested in most. This could be the beginning of designing the first offline, telephonic search engine," he beams.
Until then, the least we shehris can do is pick up our phones and give a minute of our day listening to the villagers of Gondwana. At least now, no matter how grave the atrocities inflicted on them or how tiny their concerns, there is a way for their realities to find a place in our worlds.
That in itself, could be transformational.
Also read: Grim picture: What the SECC data reveals about India's poor