Walking emissaries, fake passports, missing lawyer: how the Mizo Accord happened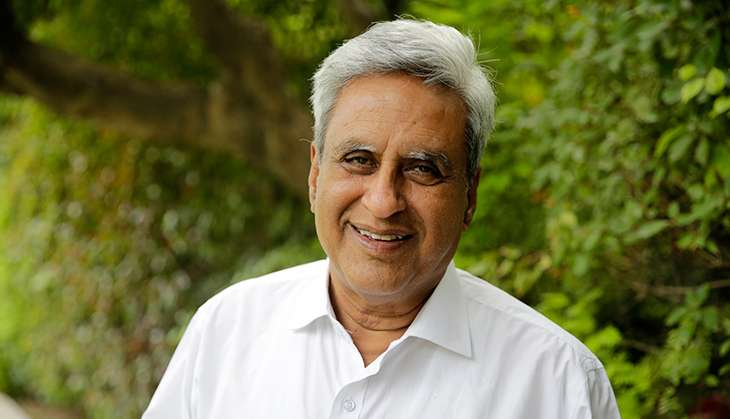 Swaraj Kaushal had successfully defended George Fernandes, who would go on to become India's defence minister, in the Baroda Dynamite case during the Emergency. But when he was approached by the People's Union for Civil Liberties to represent Laldenga in 1979, the lawyer was sceptical. Laldenga was the leader of the insurgent outfit Mizo National Front and had been put in jail on the orders of the then prime minister Morarji Desai.
"I was reluctant since I did not want to be seen as doing only these kinds of cases," recalls the senior Supreme Court advocate. "No lawyer was willing to represent Laldenga since he did not have money."
Kaushal, however, not only secured Laldenga's release, he later played a key role in the negotiations between Mizo insurgents and the government, which culminated in the Mizoram Accord of 30 June 1986. After Laldenga's regime fell and he was thinking of going underground, Kaushal was sent to the state as governor as a confidence building measure.
After entering into peace talks with the government, Laldenga's started to get monthly allowances. These stopped with his arrest. Not just this, Morarji had given him an ultimatum: "Surrender or I will put you in jail." Kaushal feels it was a "betrayal" of the government's promise that if the talks failed, the Mizo leader and his family would get safe passage.
"Laldenga had been given an accommodation in South Delhi's Gulmohar Park. Then all of a sudden all support vanished. And his family was left to fend for itself. All they had was an old jeep they had bought from Mayapuri, the resting place for vehicles that had crossed their age," Kaushal recalls. It was at that time that they approached Kaushal, saying the lawyer they had engaged had disappeared and if he could help them "for a day or so".
"Later in the evening, Laldenga's son and Lalduhthlana Ralte, who is now India's ambassador to the Philippines came to my house to request if I could take up the case. The next day, I went to Patiala House court and there I met Laldenga for the first time. I didn't know anything about the Mizo insurgency. "But I saw reason in his arguments and I liked him. The following day, they did not engage a lawyer so I had to appear. And then kept on appearing, and finally managed to get him released on bail."
"But even before he could furnish his bail in the case of conspiring against India, he was arrested for possession of some foreign currency, which had been given to him by the Indian government as per his demands. I managed to secure bail, however. Guess who was approached to furnish the surety? Lalthanhawla, the current chief minister of Mizoram. The two, however, became arch enemies later."
The association Kaushal developed with Laldenga during the trial proved quite helpful during the negotiations, which eventually ushered peace into Mizoram.
On the 30th anniversary of the Mizoram Accord, Catch spoke with Kaushal about the negotiations, how peace was achieved and what lessons Mizoram holds for the still raging insurgencies in the Northeast. Edited excerpts:
How did the negotiations start?
Laldenga was in Pakistan. He was trying to establish contact with the Indian government. He sent two of his trusted aides to cross the border into Punjab on foot. One of them was Zoramthanga, who later became the chief minister of Mizoram. Pakistan did not want any dialogue between the Mizos and the Indian government.
After walking the whole night, the two emissaries came across a farmer in a filed in the morning. Assuming they had reached India, they greeted him with "Namaste". But the farmer responded with "Assalam Alaikum"! They were still in Pakistan and soon enough were caught by the Rangers. Laldenga later established contact with the Indian mission in Kabul. And it was through the mission in Kabul that the negotiations began. The R&AW got them Pakistani passports and they were flown to Bonn, Paris and other places for meetings. Ultimately, in January 1976, they came to India. Laldenga was arrested and put in jail by the Morarji Desai government.
After Desai's government fell and Indira Gandhi became the prime minister, the negotiations were to start, but Sanjay Gandhi died. Laldenga and his wife went to the funeral and there, Indira told him that "we have to do something about the Mizo issue".
In 1982, the talks failed. The government gave Laldenga a passport which was valid for only a year. Laldenga asked me where he should go? I looked up the directory and found there was only one place - London - you could call from India and that is how he ended up in London. And since I had put in a word to the BBC, the British knew he was arriving and gave him political asylum. George Fernandes was the only person who helped and provided some contacts in London. In 1984, the negotiations started again and we managed to clinch the accord in 1986.
RD Pradhan, the then home secretary, later wrote that the accord was signed on 30 June because it was his retirement day. Is it true?
Absolutely wrong. Till the last minute, Laldenga did not want to sign the accord with Pradhan. He wanted to sign it with Rajiv Gandhi since he had earlier signed the accords in Assam and Punjab. I told him "you better sign it with the home secretary since he is the authority in perpetuity". The accord was signed that day because it had been finalised, not because Pradhan was retiring.
What was Rajiv Gandhi's attitude towards the negotiations?
Rajiv Gandhi did help. There were two-three clauses in the accord which Pradhan had claimed he resolved. That's wrong. The government wanted Uniform Civil Code in the accord, since the Shah Bano controversy was raging. But how do you sell this to the Mizos who have different personal laws. There was an understanding with Rajiv Gandhi that this clause and a couple of others, including the one that gave the Mizoram governor special powers like the Arunachal governor, would be resolved at the level of the prime minister. Rajiv Gandhi struck those clauses off with his own pen.
How was Laldenga's first term as chief minister?
He could have taken the oath as chief minister just after the accord was signed but he deliberately waited until 22 August because, he told me, he would be embarrassed saluting the Indian flag. He was a neo-convert, after all. In 1988, the central government engineered defections in his party, and his government fell.
What do you make of Mizoram now, thirty years after the accord was signed?
When we were writing the accord, we did not know that we were creating a model. We thought we were merely solving a problem that had claimed over 3,000 lives. It took seven years to prepare it. I didn't realise it would become a precedent for the whole country, for South Asia, for the world. It even came up during the negotiation between the Sri Lankan government and the LTTE.
Do you feel the present generation in Mizoram is satisfied with the accord?
I don't know if they are happy since I haven't gone there after my term as governor ended. But I believe the problem of insurgency will not remain for long in the Northeast given the mass migration due to globalisation. I never thought it could be an antidote to the insurgency problem. I meet Mizos in Delhi, Mumbai, Chandigarh. They did not have this kind of exposure.
So, how has this exposure to globalisation changed the dynamics?
It has made a substantial difference. The insurgency will never be of the scale it was during Phizo's time or Laldenga's time. People have seen what it is like to live in a democracy. You can launch an insurgency but it will not succeed. There's no China supporting them. Pakistan cannot possibly support. Earlier, regrouping of villages was the most powerful weapon against insurgency, but now it's globalisation and migration to cities.
You remarked at Isak Swu's funeral service recently that "there are no microwave solutions but things should not be kept in deep freeze". Were you referring to the Naga peace negotiations?
Yes. Why should Mizoram Accord take 10 years to complete? It should be done in two years. Why should any accord take that long?
You have been part of the Naga peace negotiations as well, right?
See, during the days of the Mizo insurgency, Laldenga and I used to discuss that one way of dealing with such situations was WTO, or "Wear Them Out". But those tactics don't work. Even during the Mizo talks, there was a belief that Laldenga has got so used to life overground he would never go back to the underground. That was a wrong belief. These people have strong beliefs and they do not get used to living overground.
I do not want to comment on Naga talks. The government is hurrying it up. I don't think they could have done it any faster. And I gather they are at a very advanced stage. And if something is acceptable to Th Muivah, why should it not be acceptable to us? We should be happy about it.
What happens if an accord is not reached in Th Muivah's lifetime?
No, it will be reached. I think it is just a matter of weeks now.
What lessons can the ongoing Naga negotiations take from the Mizo experience?
Nagas do not like comparisons. As it is, there are very few moral lessons to take. One, every insurgency has to be negotiated, that too with senior leaders who have control over the cadres. So we should take advantage of Muivah's presence. After every accord, the challenge before the leader is how to sell it to the cadres. If there is no tall leader like Muivah, there will be a problem. In this case, only Muivah can control the cadres since out of 4,000 underground Naga insurgents, about 3,000 are Tangkhuls.
See, had the Mizoram Accord not happened in 1986, had it not been reached before Laldenga's death in 1990, there would not have been any accord. After the demise of a senior leader, the younger one who succeeds him is generally a hardliner.