Vyapam whistleblower seeks arrest of Ram Naresh Yadav. Tries to self immolate
Catch Team
| Updated on: 8 September 2016, 21:48 IST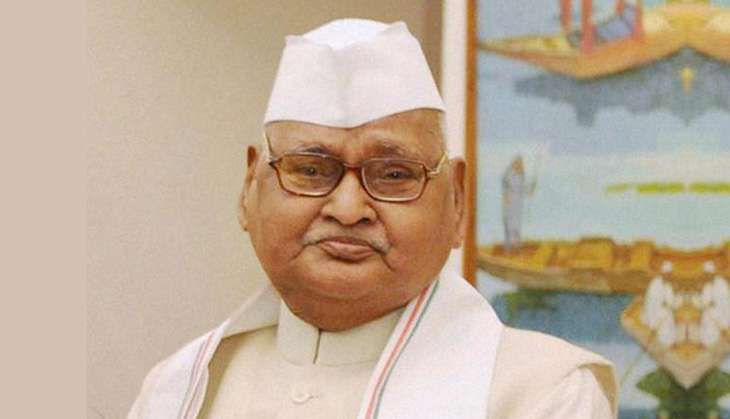 A man tried to self-immolate himself outside Raj Bhawan in Bhopal on 7 September. Manoj Tripathi, an RTI activist, was demanding the arrest of the former Governor Ram Naresh Yadav in the Vyapam scam.
He poured kerosene and set himself on fire just when the Governor's convoy was coming out of the gate of the Raj Bhawan. He was taken to the hospital with minor burn injuries and arrested by Bhopal Police thereafter.
Also read - Vyapam whistle-blower Anand Rai resigns from MP govt, alleging harassment
Yadav, who was appointed by the UPA, handed over the charge to OP Kohli on Thursday after completing his term. He is accused of rigging a forest guard recruitment test conducted by the Vyapam Board in 2015. Last year, Madhya Pradesh Police's Special Task Force, which earlier probed the Vyapam scandal, had registered an FIR against him. However, he could not be questioned as he enjoyed immunity against prosecution while in office.
In May 2015, the High Court quashed the FIR against him on the same ground. The CBI, now probing the scam, might take action against Yadav after he has retired as the Governor.
His name had figured in the scandal after his OSD was arrested for irregularities in the PMT recruitment. The STF had named his son Shailesh Yadav in relation to the teacher recruitment scam. Shailesh was found dead last year at his Lucknow residence under mysterious circumstances.
More in Catch - CBI files two chargesheets in Vyapam scam
Unholy mess: After Vyapam, Shivraj regime gets mired in Simhasth Kumbh 'scam'