Uri Attack: Indian Army forces baffled terrorist attack after a suspicious movement near the boundary wall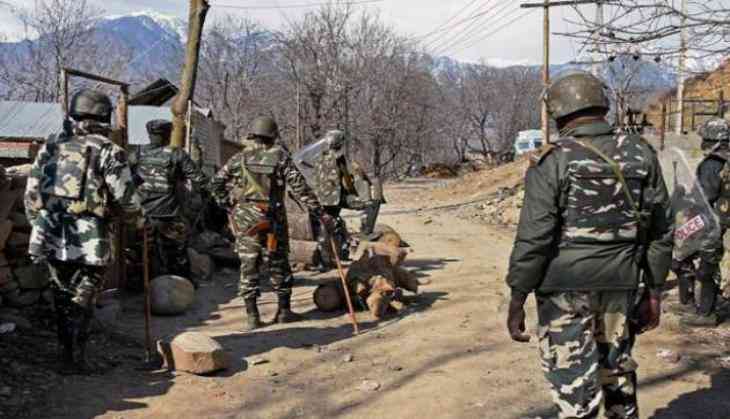 Indian Army security forces (file pic)
Indian Army security forces have baffled the terrorist attack on Indian Army camp in Uri in Jammu and Kashmir. The militants were trying to enter the camp at Mohra in Uri near the Line of Control (LOC).
However, their attempt has been foiled by the Indian army. Reportedly, the guards of the army camp had observed some suspicious movement near the camp's boundary wall at around 3 am on Monday (11th February). They opened fire at the men moving around the camp.
J&K: Last night the security personnel of Army Artillery unit at Rajarwani, Uri detected some suspicious movement around the camp and opened fire. The area has been cordoned off and is being searched jointly by Police & Army. Two people are being examined. pic.twitter.com/yL2e4l3h5Y

— ANI (@ANI) February 11, 2019
As per the police, there might have been casualties took place during the firing but no reports of casualties have been reported yet.
Meanwhile, the area has been cordoned off and the security forces have carried out the search operation to nab the militants in the area. There are expectations that terrorists are hiding in the forest.
During the search operation, police have nabbed two persons near a nallah close to the army camp. Both of them are being kept under the needle of doubt and are being interrogated.
Meanwhile, the search operation in the area being carried out jointly by the Indian Army and the police.
More details awaited...
Also read: BJP govt blocks proposal for appointment of Jammu and Kashmir's Advocate General as judge, SC collegium asks 'why'