UP Muslim converts to Hinduism for gun licence. Will he get it?
Even converting to Hinduism hasn't helped Furqan Ahmad of Baghpat, Uttar Pradesh, get what he desperately wanted: a gun licence so he could take up a job as security guard.
Furqan had changed his religion, and even his name to Phool Singh, hoping it would help him get a gun licence. No such luck.
His troubles have, in fact, been compounded as his wife Hashmati has gone to her parents' home with two of their six children.
Furqan became Phool Singh last Tuesday by shaving his head, leaving just a tuft and applying a vermilion tilak on his forehead. No rituals were followed and no other person was involved in his conversion.
"I told the SDM and the magistrate that if they can't get me a gun licence, they can at least apply tilak on my forehead to make me a Hindu, but they refused. Then I did it myself," Furqan said.
He said he converted on the advice of a friend who told him that his being a Muslim could be the reason why the administration was not issuing a firearm licence to him. "My religion and the communally sensitive nature of Baghpat could have been a hurdle, I thought," said Furqan. "I am now Phool Singh and I hope my application will be considered sympathetically."
He claimed his wife had left him not because he had become a Hindu, but because he was unable to provide for the family. 
Not giving up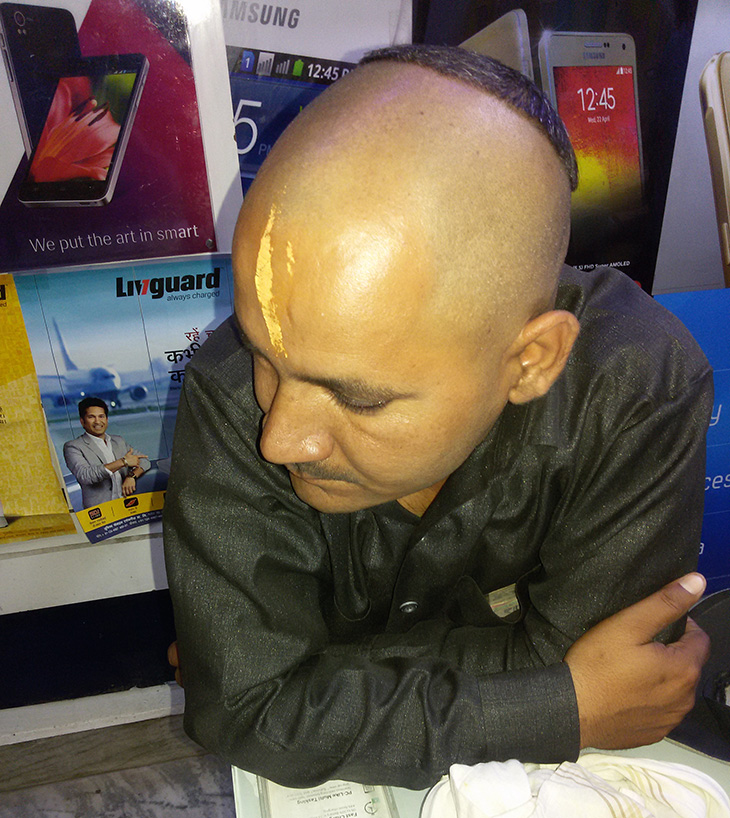 Photo: Catch News

Furqan, who makes a living driving an e-rickshaw, has been trying to get a gun licence for six years so that he could supplement his earnings by working as a part-time security guard. "All my papers are in order, yet I am not being issued a licence," Furqan said, adding that he was so frustrated that he felt like "hanging myself from the ceiling fan".

In 2014, he was told his first application had been lost, forcing him to apply afresh. Still, to no avail. "In these six years, while I have waited for them to give me a gun licence, Baghpat has seen six district magistrates come and go with none of them looking at my application," Furqan complained.

Some months ago, Furqan filed an RTI request to know the status of his application. The reply he received shocked him: while 378 people had been issued gun licences in the preceding six months, his application had not even been taken up for consideration.

Asked about this, Baghpat district magistrate HS Tiwari said the police had sent Furqan's application to his office with a "not recommended" stamp. "But my predecessor sent it back for reconsideration and his application is again under consideration," he added.

Furqan has also moved court to compel the administration to issue him the licence. But the latest hearing on his case in Allahabad, he says "wasn't very encouraging". In the court, the administration argued they issue licences for firearms only to people who face threat to life or property, or are persons of eminence. And this is all strictly by the rulebook, says Tiwari.

Furqan isn't sure about his next move against the administration, but he is certain about one thing: he isn't reverting to Islam, at least not anytime soon.