UP has a shameful record of custodial deaths. Is it doing anything about it?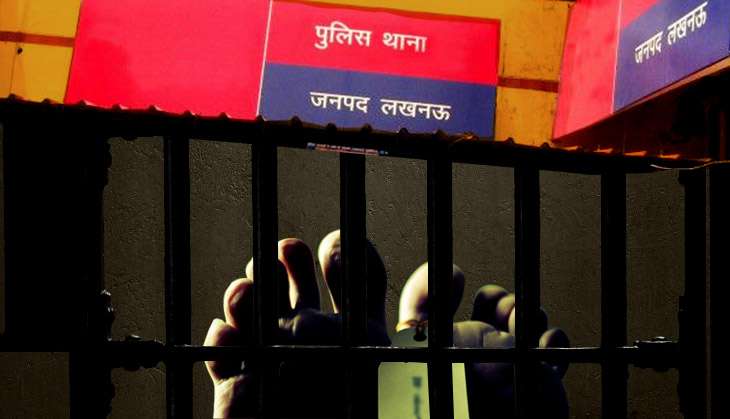 The death of a Dalit man in a police lock-up in Kanpur has again highlighted Uttar Pradesh's shameful record of custodial deaths.
According to data compiled by the National Crime Records Bureau, the state is among the worst three in terms of custodial deaths.
The government has suspended all 12 cops at Ahirwan police station where Kamal Valmiki, a resident of Shiv Katra village, died Thursday. It has also ordered the registration of kidnapping and murder cases against five of the policemen and three informers.
Also Read: UP: 2 labourers beaten to death for refusing to pay Rs 100 bribe to policemen
Kamal's family alleges that he was beaten to death at the police station. Raju Mistri, who was picked up with Kamal, is reportedly still missing.
The police claim Kamal had several criminal cases pending against him, and he had been called in for interrogation.
The UP police has repeatedly faced allegations of custodial torture. Reports by human rights groups have confirmed the allegations.
As per the NCRB data, at least 97 people died in police custody across India in 2013, 37% more than in 2012. Only 21 of them had been sent into custody by the courts, the rest had been picked up by the police for "questioning". Of the 97 deaths, 37 were recorded in Maharashtra, 15 in Tamil Nadu, 14 in UP and 13 in Gujarat. The four states account for 78.4% of all custodial deaths in India.
Also Read: UP Police thrashes Dalit couple and allegedly strips them
"In most cases of custodial deaths, the accused policemen go scot-free after the formality of a departmental enquiry. No criminal cases are registered. The cops are sometimes suspended but the investigations against them hardly ever reach their logical conclusions," admits a senior UP police officer. The data corroborates this. In 2014, for example, inquiries were ordered on just 25.4% of the complaints against policemen in UP. Of these, charges were proved in only 42.1% cases. This means that not more than 10% cases against cops are properly investigated.
The police official explains, "Accountability is fixed in cases of custodial deaths where the victim had been sent to the police custody by a court. The police must produce them in court after their remand period is over. But they are under no such obligation when they bring in someone for questioning. So, they often torture such suspects. The victims succumb to injuries sustained from torture or commit suicide."
The brutality is so prevalent that in 2014 alone, 416 policemen were either suspended or sacked in the country on such charges. Of them, 68 cops were from Delhi, 62 from UP, 59 from Punjab and 28 from Gujarat.
The NCRB data reveals that most victims of police atrocity across states are Dalits, Adivasis and women.
Also Read: Caught on camera: UP Police officials showering money on dancing girls