There's a lot of pressure on me: Suren Uppal, the lawyer behind Essar leaks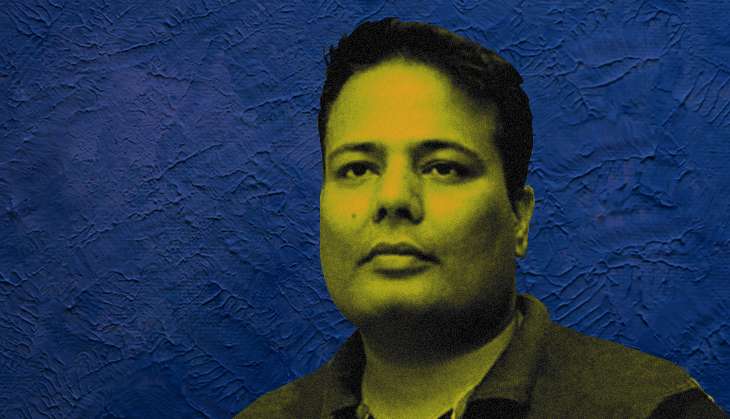 The mention of Suren Uppal, the Supreme Court lawyer in the eye of the storm, draws a blank from most lawyers you talk to. "We do not know of him," is the usual answer. Perhaps, he likes to maintain a low profile, one would think.
However, the Essar tape leaks propelled him to the front pages. He moved the Prime Minister's Office with a sensational complain that Ruia's Essar had been tapping phones of all the top politicians, bureaucrats and industry captains during 2001-2006.
That phase saw two prime ministers - first, Atal Bihari Vajpayee, and then Manmohan Singh.
The claim came as a shock to many, the way even the then National Security Advisor Brajesh Mishra's calls were intercepted, as is being claimed in the leaks.
Uppal says he got the tapes from one Albasit Khan, once the head of security and vigilance at Essar who then moved out of the organisation for he was disgruntled.
Khan claims he got the tapes from the Mumbai police. A report in a Mumbai-based newspaper suggests he had links with Crime Branch officials.
The corporate house in the middle of this major controversy suggests Uppal was trying to extort money.
Uppal seemed rattled when this reporter met him in his plush office in Noida. "Why does the media not ask the corporates when and how I tried to extort money," he would repeat, every other minute before he settled down for an interview. "I am doing all of this in national interest," he said.
"Nobody in this country is serious about tackling corruption," was another complaint he had. "I could have easily gone to the Congress or the Aam Admi Party, but I decided to approach the PMO," he went on as he directed his colleague to quickly draft the PIL that he was planning to file in the matter.
Uppal, however, also said he was in touch with several ministers "informally" before he finally filed the complaint.
Catch had a brief chat with him on the allegations and counter allegations. Here are some excerpts:
Albasit Khan says he did not record the conversations.
Whether he recorded it or not is not for me to establish. It is for the investigators to see. It is not coming from nowhere. It is not that one fine day it dropped from air and I have it today. Let there be an investigation.
At least he has agreed to the fact that he got these CDs and documents to me. Where did he get it from is for him to answer to the investigating agencies.
Now that he is cosying up to Essar, so says Essar is not involved. All the documents and logbooks reflect that they are official diaries, bearing logos of Essar, for 2002. This is such a strong case.
The government should not sit back, nor should the courts. There should be proper investigations monitored by the Supreme Court.
In an earlier case call details of some important people were illegally taken from service providers, allegedly with the help of a Delhi Police official. Do you think that Khan's version - that he got the tapes from Mumbai Police - is true?
I don't see even the remotest possiblity of this. The reasons are obvious:
If the Crime Branch was tapping the phones, it would be related to a particular case and the people involved in that. In this case, recording have been done over a long period and involve top politicians, including the telecom minister of the country at that time, bureaucrats and top corporates.
That's a challenge to the safety and sovereignty of the country.
You have shared some of the conversations. Did you do it on your own after listening to them?
These are not transcripts, but small stories that have come out of the documents which were being maintained by Essar, and a few recordings, which I myself a chance to listen to and one correlated with the scenario of that time when these recording were being alleged to have done. It was relating to that and the substance of those conversations which have been submitted to the PM's office.
So did the things happen like they were being discussed in these conversations?
In quite a few cases the co-relation is certainly there. What conspires in the conversations has a direct link to what is actually happening at that time.
Whatever I am saying is on the basis of the information Basit provided, in terms of the dates and time of these conversations. The rest is for the investigating agencies to find out.
Why did Khan come to you in the first place?
He initially went to some people who, according to him, took advantage of these things.
Who were they?
That is for Khan to reveal. He actually wanted to go to someone who could take up the matter without compromising at any stage. I also told him that I would not like to compromise at any stage. Which is what offended him at a later stage when he possibly wanted to close the case and that was the intent of Essar.
When you served caution notices, did any of the individuals or the corporates offer you bribe?
I dont want to make any allegation. But there has been a lot of pressure and insinuation.
If there is an investigation I will be more than happy disclosing facts and circumstances that could easily establish who tried to shut the case, be it Essar, Basit Khan or others.
Did you approach any politician before knocking on the PMO?
Yes. I handed over the notices and details of the case to some top ministers of India.
Could you name them?
I would not like to name as it was an informal meeting.
However, if there is an investigation, I would disclose it. I approached people whom I thought could help initiate an enquiry without the melodrama and politics that could have been avoided in this case.
Coming back to the tapped calls, you havent listened to the entire log.
Yes. There are probably hundreds of CDs, which had been recorded, listened to and transcripted. Those details in the hand-written documents of those times when the tappings were done are available. Basit Khan provided me with only 200-odd conversations, totalling 30 hours, which according to him were vital and incriminating.
Does Khan have more details?
That he has to answer. He told me he has lots of data. He also told me that at the time these calls were being intercepted, they were recorded in cassettes. And if one was to measure them by volume, they would fill up a couple of rooms. I have never seen it, however.
Did Basit Khan ever discuss with you why he was carrying out this illegal exercise?
He never admitted that he was doing knowing it was illegal. He said he was hired because he was friends with Prashant Ruia, as head of surveillance and security of the company.
His task was to keep Essar's own staff under surveillance, since at that point they were undergoing re-financing and re-structuring and they wanted to ensure there was no pilferage of information.
But did he not get suspicious when he was allegedly asked to intercept other phones?
He says the sim cards were provided by a journalist. Now when I look back at Khan's conduct, I have a reason to belive he knew what he was doing.
Can there be a corporate rival behind Khan approaching you?
I did not go beyond the brief and never even tried to imagine the intentions with which he approached me. I really believed it was for the larger interest.
It also seemed that he, at some stage, had becomem disgruntled with his employer and at that stage had no sympathy for them and wanted to highlight it.
Did you send caution notices to everyone?
Yes. Not to all the individuals. Mostly, the companies involved.
As one could see, there was an allegation that Essar had done the tapping, so notices were sent to Essar to seek their response.
Reliance is a rival company, and its directors and owners were being tapped. So they were also sent a notice to find out whether it was true, whether the voices were correct or doctored?
Why are you so reluctant to share the recordings with the media?
I am not reluctant. The only idea is if I was waiting for it to become a sensation, I would not have sent the caution notices also.
The idea was not only to bring to their notice that such allegations are being made, but also if there is any reason for them to disbelieve, or to counter or contradict, they could bring it to my notice.
Also, if they believed something was really wrong, they could themselves go to the court, seek appropriate orders for investigation on the basis of whatever material I had.
My intent has never been to malign anybody's image. This is important and relevant and when I felt that there is a need that it should be investigated, I approached the government. And that is all I could think was the best thing to do. If nothing happens, I will go to the Court.
When are you filing the PIL?
In the coming days.
Edited by Joyjeet Das