The story of lottery kings Rajan and Martin & a racy crackdown in Karnataka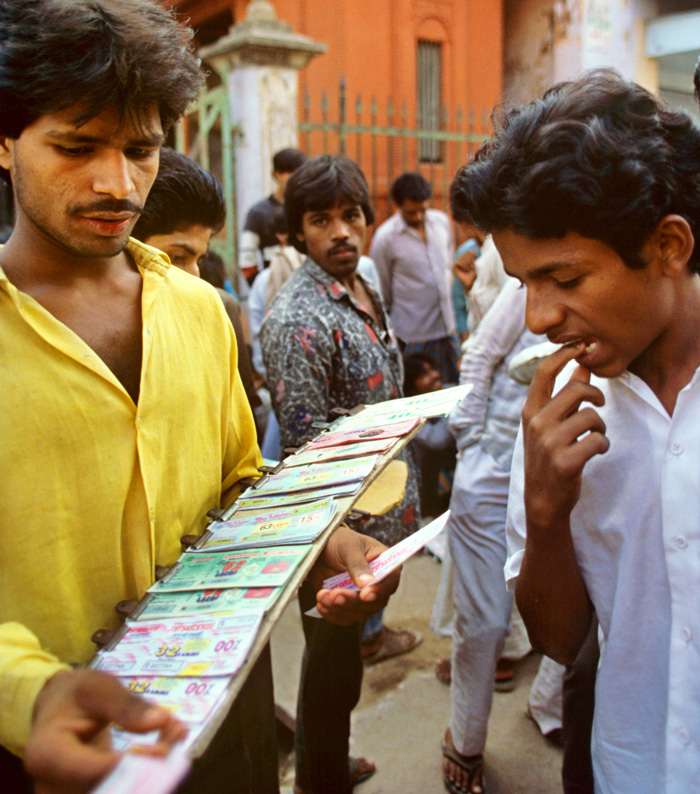 The scam
An illegal lottery scam, worth at least Rs 2,000 crore, in Karnataka.
Run by Pari Rajan, aide of the shady Chennai-based \'lottery king\' Santiago Martin.
At least 35 police officers are reportedly involved. Most were lured with financial and sexual favours.
The response
The state quickly ordered a CBI probe, unlike in young bureaucrat Ravi Kumar\'s death in March.
It suspended two senior police officers after a CID inquiry indicted them.
Alok Kumar, additional commissioner of police of Bengaluru, suspended.
He had spoken to Pari Rajan 150 times over the last couple of months.
The hurdles
Many people are invested in the illegal lottery business.
Santiago Martin, and by extension his network, has friends in high places.
Martin is accused of defrauding the Sikkim government of Rs 4,500 crore.
Smarting from criticism for holding off on investigation into the mysterious death of young IAS officer D K Ravi, the Karnataka government has moved with alacrity to order a CBI probe into a multi-crore lottery scam.
And just as it had threatened to snowball into a major controversy.
Back in March, Home Minister K J George, after visiting the flat where Ravi's body was found hanging, had said that "prima facie, it appears to be a case of suicide," sparking allegations that he was covering up for the real estate mafia which had killed Ravi. Not least because George's business association with builders is well known.
Chief Minister Siddaramaiah too trotted out the 'suicide theory', but eventually gave in to the demand for a CBI inquiry.
No repeating a mistake
Then, last month, the lottery scam worth at least Rs 2,000 crore, surfaced.
Siddaramaiah quickly gathered that none of his ministers appeared to be involved and called in the CBI.
'The lottery scandal is a cancer. Treat it in one place, it surfaces elsewhere,' says a senior police officer
In the meantime, the state suspended Alok Kumar, Additional Commissioner of Police, Bengaluru City, and Dharanesh, a superintendent of police in the now disbanded Excise and Lottery Enforcement Wing, after a CID report pointed to their involvement in the scandal.
Reports suggest at least 35 police officers, including six IPS cadre and three retired DGPs, were hand-in-glove with the scamsters.
A malady called lottery
"The lottery scandal is like a full-blown cancer. You treat it in one place and after a few months, it surfaces somewhere else. It is never easy to find a cure," a senior police officer told Catch.
Politicians and police across the country have found the lottery business an easy source of illegal income that quietly flows into their coffers with little fear of detection.
Karnataka is one of 17 states that have banned lotteries after the largely fraudulent business - which peaked in 2007 - led to a series of suicides, and bad publicity for the government.
The neighbouring states of Tamil Nadu and Kerala, however, imposed no such ban. Operating out of Chennai, 'lottery king' Santiago Martin built a network of agents and police personnel to ensure the illegal trade flourished across the country.
Behind the scenes
In Karnataka, Martin's Man Friday was Pari Rajan, who had been associated with Martin Lottery Agencies Ltd since 1995.
Rajan was a smooth operator who cultivated police officers of all ranks. He pushed a cash-stuffed envelope where it worked; and if officers were hesitant to take money, he offered expensive gifts, bottles of scotch or an occasional 'good time' at a posh guest house.
If none of this worked, he offered Tirupati laddu or all-expense paid special darshan of Lord Venkateshwara to family members of the officers.
It was all good until two SP rank officers fought over a Rs 40 lakh bribe. The one who lost out tipped off a Kannada TV reporter to conduct a sting operation.
Muck rolls out
As murmurs of the police's involvement in the scandal grew loud, Siddaramaiah ordered a quiet CID inquiry.
An analysis of call date records revealed that Alok Kumar and Pari Rajan had spoken to each other at least 150 times over the last few months. Rajan had also made calls to several other senior police officers.
Two cops fought over a Rs 40 lakh bribe, the loser tipped off the media and the scandal came to light
Soon, it emerged that Kumar had known Rajan for over eight years, and had, in fact, 'warned' an inspector against arresting him in some case.
Kumar's claim that Rajan was only a 'well wisher' and that he did not know anything about his activities found few takers.
Game over?
Martin's name is yet to figure in Karnataka's investigations. But he and his associates are already under the scanner in Kerala, where the CBI has filed seven chargesheets in connection with the alleged defrauding of the Sikkim government of Rs 4,500 crore in a lottery scam.
According to the CBI, Martin's firms had sold Rs 4,752 crore worth of tickets in Kerala on behalf the Sikkim government since 2005, but paid only Rs 143 crore to the northeastern state. Martin is on bail while the case is pending.
Martin has excellent relations with many states in the Northeast as well as with Bhutan and Nepal, for whose lotteries he is the sole distributor.
He is reportedly also on good terms with the DMK as well as several ministers and a former chief minister in Karnataka.
In 2005, it emerged that he had donated Rs 2 crore to the CPI(M) mouthpiece Deshabhimani. The revelation caused an uproar and forced the paper to return the money.
Martin's wife, Leema Rose, an office bearer of Indiya Jananayaka Kachi, a constituent of the BJP-led NDA in Tamil Nadu, had raised many eyebrows when she shared the dais with Narendra Modi at a campaign rally in Coimbatore before the general election last year.
Yet, Martin is hardly ever seen in public. As the probe in Karnataka picks up steam, a senior officer told Catch, "We can pin Martin down at some point in the investigation, but it will require political will to take it to the logical conclusion."
The veil is off. How the investigation unfolds will be a telling comment on Karnataka's political and law enforcement culture.