The Rs 250 cr-SYL canal that has held Punjab & Haryana affairs hostage. Here's all you need to know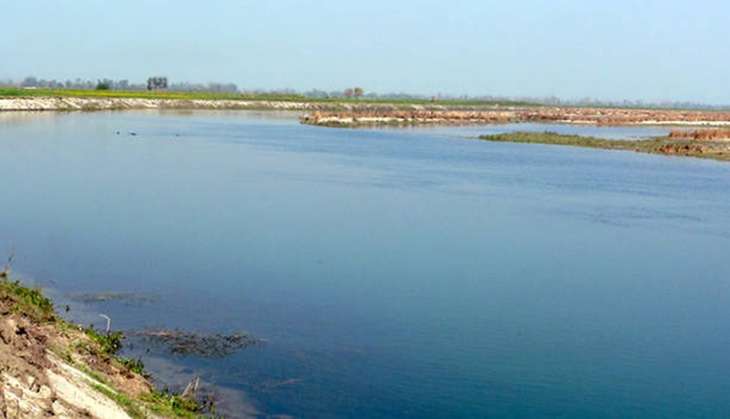 Last week the Supreme Court declared that the 2004 law passed by the Punjab Assembly to terminate Sutlej-Yamuna link canal (SYL) with Haryana as unconstitutional.
In protest, 42 Congress MLAs from the Punjab Assembly resigned in protest. They said that Chief Minister Parkash Singh Badal had failed to protect the interest of the state.
So, what is this controversy all about? Here are some numbers that explain:
- The amount of time that has passed since the controversy surrounding Punjab's waters started.
- When Haryana was carved out of Punjab, successive Punjab governments refused to share waters of Ravi and Beas with Haryana.
- Eight months ago, Punjab passed another law, this time scrapping all water sharing agreements with Haryana.
- "Punjab returned land acquired on its side for the Sutlej Yamuna Link (SYL) canal, which was to carry Haryana's share of water, to its owners", according to media reports.
- The length of the SYL canal.
- This canal carries Haryana's share of water to the dry southern part of the state.
4.8
Million Acre Feet (MAF)
- Haryana's claim on Ravi and Beas surplus waters after the state separated from Punjab in 1966.
- The total surplus water was 7.2 MAF.
- Punjab never agreed to Haryana's claims after which the Centre issued notifications in 1976 and cleared 3.5 MAF for Haryana.
- The length of the canal that runs through Punjab.
- Haryana completed all works related to the rest of the canal in 1980.
- The amount of money spent to build the canal system.
- Of this, Haryana was supposed to pay Rs 192 crore.
- Punjab did not start work on the canal even after initial payments by Haryana.
- As a result, both states filed petitions in the Supreme Court in 1979.
- Prime Minister Indira Gandhi met chief ministers of Punjab, Haryana and Rajasthan on sharing Ravi and Beas waters.
- An agreement was signed by which Punjab was allowed to use Rajasthan's share of the water and thereby Punjab agreed to complete the pending canal work in two years and both Haryana and Punjab withdrew petitions from the apex court.
- Amount Punjab spent to complete 90% of its work on the canal.
- Construction was stopped when Khalistani militants killed two engineers and 35 labourers in the late 1980s.
- Haryana subsequently asked the Centre if they can take over the pending project. However, nothing moved and Haryana went to Supreme Court again.
- Supreme court asked the Centre to complete the canal.
- In that year, Punjab passed a law annulling all water sharing agreements regarding Ravi Beas water sharing.
- The amount Punjab returned to Haryana this year after passing the new law.
- Haryana has sent the cheque back.
Its been a tennis match between both the states since five decades, with Centre and Supreme Court taking turns as chair umpire.