The rising number of farmer suicides in Odisha indicates a looming crisis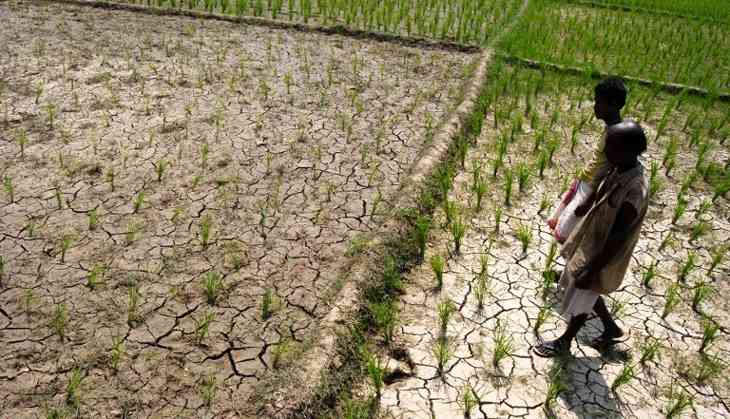 If you Googled Odisha recently for the latest on the state's pursuit of the tag of ownership of the humble "rasogolla", you would have stumbled upon another set of media reports on a more pressing concern.
In the past one month, 13 farmers have committed suicide in the state. Three of these were reported in just past two days.
Between 2005 and 2014, at least 1,895 farmers committed suicide in the state. Between 1997 and 2008, 3,500-odd farmers are said to have killed themselves.
Taking the drastic step
Farmer suicides is not a new phenomenon in Odisha. The issue doesn't get much attention because the numbers are lower than those regularly reported from states like Maharashtra and Telangana.
The problem, however, is widespread in the state, stretching across districts. Among the recent ones, Pradeep Khamari's suicide was reported from Khuntapalli Panchayat of Bargarh district, Kanhu Munda's from Maneswar block of Sambalpur district, Manoj Singh's from Sundergarh district, Jitendra Biswal's from Balasore district and another one from Kukudakhnadi block in Ganjam district.
This year has been especially tough because of a series of tragedies, beginning with drought, moving on to unseasonal rain and culminating in a crippling pest attack.
The state government has reportedly declared severe to moderate drought in 5,958 villages under 1,097 gram panchayats of 70 blocks of 15 districts.
The state government has announced various relief measures and compensation for the farmers, but they do not appear to be impacting the situation. After drought, pest attack has brought a double-whammy for the farmers.
A Brown Plant Hopper attack is reported to have caused huge crop loss across the state. Pesticides were made available for farmers but they appear to have had no effect. There have been allegations that they were sub-standard.
Natural tragedies only compound the struggle of the state's farmers immersed in poverty. The National Sample Survey Organisation's average monthly income data is only a feeble indicator but it is enough to tell the story of their plight. The average monthly income of a farming household in Odisha is Rs 4,976, while the national average is Rs 6,426.
The factors at play
Over 80% of the state's population is involved in agriculture but over 86% of these agricultural households have marginal and small holdings (less than 2 acres). Nearly 90% of the farm produce is paddy, but paddy procurement system is quite deficient. Most farmers reportedly spend about Rs 22,000 per acre for cultivating the crop but very few of them manage to get even the minimum support price of Rs 1,410 per quintal.
Thanks to the high cost and poor returns, indebtedness is high and a perpetual feature of the lives of farmers in Odisha. However, availability of institutional credit is dismal. Most poor farmers take loans from private moneylenders who charge exorbitant interest rates, ranging from 10% to even 40%. Loan burden is widely believed to be responsible for a large number of deaths, but the state government denies it.
In 2015, district collectors compiled reports on farmers' suicides that identified "family dispute", "marital discord" and "consumption of liquor" as possible reasons behind the suicides. Domestic distress does not arise from vacuum. The inability of poor farmers to provide basic financial security to their families has most often been found to be at the root of their stress, which eventually forces them to end their lives.
This problem has been acute in the Vidarbha region, known for its high rate of suicides by farmers for decades now. Odisha appears to be headed in the same direction. Unless multi-dimensional steps are taken to turn around the fortunes of Odisha's farmers, the state is staring at a massive crisis.