The murky world of arms dealing, and how Sudhir Choudhrie fits in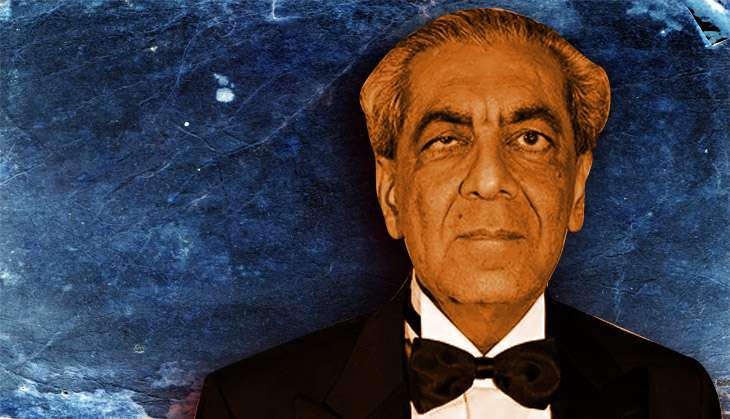 A lot of corruption-related skeletons have recently tumbled out of the closets, in connection with big-ticket defence deals. Some of India's top arms dealers have come under the scanner.
And one man whose name has cropped up repeatedly, for over a decade, is Sudhir 'Bunny' Choudhrie, the flamboyant London-based arms dealer and 'philanthropist', who has interests in hospitality, health and private equity businesses.
A joint investigation by The Guardian and BBC has found that while Rolls Royce paid 10 million pounds to companies related to Choudhrie, Russian arms companies paid him another 100 million euros. The beneficiary companies list him, his son Bhanu Choudhrie and cousin Aman Chopra as directors.
Sudhir and Bhanu have been probed by the Serious Fraud Office in the UK in 2014, and were briefly arrested and questioned for their role in swinging contracts in favour of Rolls Royce in China and Indonesia. The probe was later dropped.
In India, he has been probed in at least two high-profile cases, including the Soltam artillery guns probe, and the Barak missile investigations.
Role in the Hawk deal
The Guardian-BBC investigations show that Clariden Leu, a Swiss bank which merged with Credit Suisse in 2012, had launched an internal inquiry into the accounts related to the Choudhrie family, after it found unusually high-value transactions.
BAE Systems and Rolls-Royce, in 2010, signed a 700 million pound deal to supply Hindustan Aeronautics Limited (HAL) with 57 Hawk training jets, in addition to the 66 jets ordered by India in 2004.
The joint investigation claims that Peter Ginger, an important negotiator in the deal and head of BAE India till 2005, travelled to Geneva along with Bhanu Choudhrie in 2007, where he deposited a sum of 'hundreds of thousands of pounds in a secret account'. The account, '120467 Portsmouth', was later found to have one million swiss francs.
Role in the Russian deals
According to the investigation, several companies linked to the Choudhrie family were paid a whopping 100 million euros in 2012 alone. "In total, there are 18 account relationships (17 in Zurich, one in Singapore) that were established for the Choudhrie family and relatives... The accounts relate to the Choudhrie family group," the report, dated 2 October 2008, obtained by the Economic Times, reads. Russia is one of India's biggest defence partners.
For example Belinea, a company which figured in the Panama Papers, and which has Bhanu listed as director, received 37,200,000 euros from Rosoboronexport.
Cottage Consultants, another company in the Panama Papers, which lists Bhanu as the sole director, also received 28.1 million euros from State Corporation Rosonboronexport, through which all Russian defence deals are routed, another 4.7 million from MIG and 9.7 million euros from ABC, with the money originating from Vnesheconombank, a now-sanctioned Moscow bank, according to the Guardian report. The BBC report also cites a third company, Carter Consultants, which received 23 million euros.
Aman Chopra, too, is listed as a director in these firms.
According to a report, Bhanu was appointed director in Cottage Consultants Limited, a Seychelles-based company, in January 2007, and held shares of Carter Consultants Inc., another company incorporated in the island nation around the same time.
He became director of Novarsis limited, a British Virgin Island-based company, in 2002, which was renamed Belinea in 2007.
Who is Choudhrie?
One of the prominent faces on the CBI's list of Undesirable Contact Men, Choudhrie has been in the business since 1970s after his uncle Baljit Kapur, who rose to become the chairman of Hindustan Aeronautics Ltd, helped him put a foot in the door of the murky world of defence acquisitions.
Insiders say a lot of defence deals have his imprimatur, even as the investigating agencies are still to find conclusive evidence to his involvement, especially after he moved to London in 2006.
His name came up in Tehelka's 'Operation West End' in 2001, which investigated corruption in defence deals.
Journalist Josy Joseph, in his book 'A Feast of Vultures', details how CBI, in its FIR in the Barak missile investigations, suspected that two companies, Magnum International and Eureka Sales corporation, received remittances to the tune of millions of dollars from IAI Israel from 1998-2001. Suresh Nanda, another top arms dealer, too, was a partner in Magnum International, the book says.
In the Soltam deal, the CBI claimed that Choudhrie received Rs 67,00,000, for the contract worth around Rs 218 crore.
He emerged unscathed from both the probes.
Meanwhile, after shifting to London, the Choudhrie family set up businesses with interests in health, hospitality and real estate.
Bhanu has recently shifted his focus back to India, where he plans to expand in the hospitality and health sectors. The family's private equity firm, C&C Alpha Group, in 2015, sold the Alpha Hospitals chain to Cygnet Health Care for Rs 970 crore.
Sudhir Choudhrie is listed as director in as many as 15 companies in India, while Bhanu is listed as director in 18 companies in the country.
The family is also a beneficiary of the Stellar International Art Foundation in Panama, which, according to some reports, owns 600 art works of renowned artists including MF Husain, Paresh Maity, Anish Kapoor, Pablo Picasso, Pierre-Auguste Renoir and Andy Warhol.
The family has reportedly maintained that all its businesses are above-board, and has denied any wrongdoing.
Edited by Shreyas Sharma
More in Catch
CBI books arms dealer Vipin Khanna for kickbacks in $209 million Embraer deal
Arms dealer Sanjay Bhandari booked under Secrets Act. A peek into his murky world
Was Vadra real owner of arms dealer Bhandari's London mansion?