The Deoband dilemma: why it asked madrasas to celebrate 15 August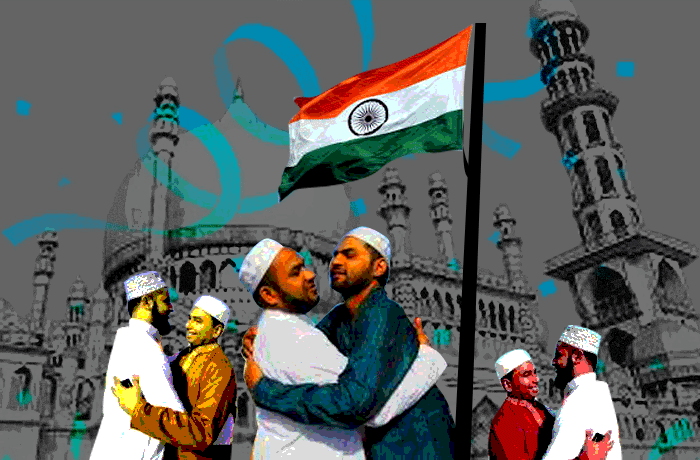 The appeal
India\'s most important Islamic institution, Darul Uloom Deoband, issued an appeal on 13 August
It asked all madrasas to fly the Tricolour on 15 August and celebrate Independence Day with fervor
It wants to push back on the stereotype that madrasas are not patriotic
The irony
The Deboand seminary was firmly opposed to Partition in 1947
But 68 years later, Deoband is still made to feel the need to prove its patriotism
It has often issued anti-terror messages when an attack takes place
The significance
Deoband secretary Usmani says, without naming anybody, that the pressure is from the \'other side\'.
Usmani adds: This is our country, our land, why should anyone isolate us?
Did anyone ask how the RSS celebrated Independence Day? Or, whether the shankaracharyas hoisted enough flags?
Or indeed, whether several hundred million other Indians publicly expressed their love for their country?
It is a stark comment on what should have been India's self confident secularism that several Muslim groups felt the need to do so.
Despite its strongly positive message, therefore, this should trigger strong introspections across the board.
On 13 August, Darul Uloom Deoband, India's most important Islamic institution, appealed to all its affiliate madrasas and institutions to display the Tricolour on their buildings on 15 August.
The appeal also asked these institutions to celebrate Independence Day in every possible manner.
The seminary's exhortation was also extended to ordinary Muslims, calling upon them to show their patriotism with full zeal.
Though generally overlooked by the mainstream media, this gesture is politically as well as socially noteworthy.
One needs to delve into the history of Deoband to understand its significance.
Opposed to partition
Darul Uloom Deoband is an institution which openly opposed the division of India in 1947.
Although it is situated adjacent to Aligarh, where the cry for Pakistan was most vociferous, it stood by its commitment to India even when the fissures created by the Muslim League was at its peak.
Deoband's contemporary history also provides a glimpse into its nationalistic stance.
The Darul Uloom Deoband appealed to its affiliates to celebrate Independence Day with utmost fervour
Various cities witnessed serial blasts in 2008. Security agencies were quick to blame Islamic outfits like SIMI.
To message both detractors and the community within, Deoband issued a fatwa against terror and organised a peace train to Hyderabad.
It also organised a large gathering at Delhi's Ramlila Ground to denounce terrorism.
Madrasa students from across the country attended this event. It instilled confidence and a better understanding of the minority community among the masses.
The need to display patriotism
But, why does an institution like the Darul Uloom Deoband need to wear patriotism on its sleeve?
Its press secretary, Maulana Ashraf Usmani, answers: "How can anyone isolate us? This is our country, our land. We want to dispel the misgivings in certain minds.
"Our commitment to the nation is above board. Every Muslim should celebrate the festival of independence with fervour. The hoisting of the national flag is only part of these celebrations.
"Some people bear the misconception that madrasas don't celebrate Independence Day. We want to dispel this incorrect preconceived notion."
Usmani's answer begs a follow-up question: Who are the people with such misconceptions? To whom does Deoband want to prove its nationalistic credentials?
Perhaps, the answer lies in the changed political scenario of the country.
"How can anyone isolate us? This is our country, our land. We want to dispel the misgivings in certain minds," says Usmani
Usmani suggests, without naming anybody, that the pressure is from the 'other side'.
Deoband fears madrasas are being stereotyped due to propaganda from the 'other side'.
The seminary has been unfurling the Tricolour every Independence Day at Badh Ziaul Haq Chowk, right outside its premises.
However, the celebrations were truly scaled up this time around.
Usmani feels the appeal gave their stand wider coverage among the media. Deoband's gesture was also supported by the Barelvi Maulvis, a prominent Islamic sect of India.
Opinion divided
There were mixed reactions from Muslim intellectuals about Deoband's move.
Prof. Hilal Ahmed from CSDS reflects, "Does Deoband represent all the Muslims of the country, who constitute 14% of India's population? In a survey conducted in 2005, we asked people whether they feel proud to be an Indian - 89% of those surveyed said 'yes'. Muslims had an equal proportion among the respondents.
"Hindutva forces are gravely mistaken when they question the patriotism of Muslims. They don't need a certificate from anybody. Deoband is not their sole representative. Let me give you a small example. The girls of Old Delhi wear Tricolour bangles on Eid and Independence Day. This does not happen among Hindus.
"Everybody has their own way of celebration. We must research on the various ways Independence Day is celebrated in this diverse country, instead of setting a yardstick for all the communities."
Senior politician Arif Mohammad Khan, who has formerly been a member of the Congress, the BJP and the Bahujan Samaj Party, approves of Deoband's appeal.
"As an Indian, I can say what Deoband has done is commendable," he says.
But the real question remains: why does any Indian, no matter which faith he or she believes in, have to prove his or her patriotism on Independence Day?