The curious case of Moinal Mollah: a 'foreigner' in his own country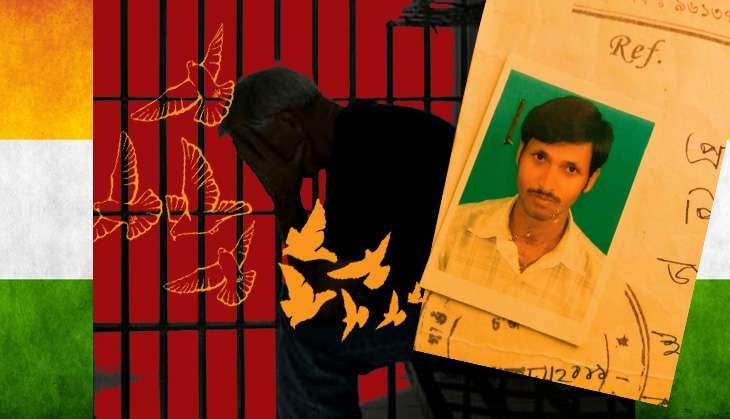 'Bangladeshi', for most Indians, means a person from the neighbouring country that India helped liberate in 1971. However, in Assam, it can mean just about any Bengali-speaking individual who doesn't have the resources to prove his identity.
Take the case of Moinal Mollah, who was declared a foreigner by the Foreigners' Tribunal and put in a detention camp. Even the Guwahati High Court refused to accept his plea that he has been misled by his lawyer, who argued that how could he be a foreign citizen when both his parents had been declared bonafide citizens of India?
Mollah will walk out of the Goalpara detention camp on Wednesday, 3 August, after intervention from the Supreme Court of India, which passed an order that his case be heard afresh. The Foreigners' Tribunal, too, agreed to the plea that he be released till his case is decided upon.
Detention camps are like prisons where all those whose citizenship is under a cloud are kept, pending deportation.
Mollah's disturbing story
Mollah's story is rather disturbing. However, it evokes a sense of hope in the Indian judicial system.
It has been almost three years since he was detained on 5 September 2013.
The harrowing tale began in 2010. The Foreigners' Tribunal in Barpeta, on 16 February 2010, delivered an ex parte judgement, ruling that Mollah was a foreigner, who had entered Assam after 25 March, 1971, the cut-off date.
The Tribunal based its judgement on the testimony of one Dayal Das, the local verification officer, who claimed that in one of his visits to the Kokadhawa village in Chenga Assembly constituency in September 1997, Mollah had failed to provide any documents to prove that he was a citizen of India.
At that point, even his parents were suspected to be 'Doubtful Voters', a term for those whose citizenship is suspect. 'D Voters' have to prove their citizenship in Foreigners' Tribunals (earlier known as IMDTs).
While both his parents, father Ashan Mulla and mother Monowara Begum, were declared citizens of India by the Illegal Migrants (Determination) Tribunal in November 2003, Mollah's case kept dragging along.
While Mollah worked at a printing press in Guwahati, binding books, his family owned a meager two bighas of land in the Kokadhawa village. They belong to the poorest section of the society.
Lack of education and resources
After the IMDT Act was scrapped, and IMDTs were replaced by Foreigners' Tribunal, his case came up for hearing in 2007. Mollah was represented in the Tribunal once in July and twice in September, after which nobody turned up to plead his case. This forced the Tribunal to initiate ex parte proceedings in 2009, which finally culminated in the 2010 order.
"Like many others, he also took it lightly. He was told by his lawyer that when both his parents are bonafide citizens, how can he be declared as a foreigner," says Aman Wadud, a young lawyer in Guwahati, who took up the case of Mollah.
There are more than 50,000 others who have been declared as foreigners by the tribunal. While many of them may be genuine cases of people crossing over to India illegally after 25 March 1971, Wadud says there are many other poor individuals like Mollah who could not prove their bonafide owing to either lack of education, or resources.
Meanwhile, shocked by the Tribunal's adverse ruling, Mollah had moved a writ petition in the High Court, which was not entertained, and he was ordered to be deported. With no money to approach the Supreme Court, Mollah has been languishing in the detention camp in Goalpara.
Wadud points out that all of Mollah's ancestors have been citizens of India. "While his father's name figures in the 1951 National Register of Citizenship, when he was just a toddler of three, his name is also part of the 1970 voters' list," Wadud points out.
"Even his great-grandfather's name can be seen in the 1966 voters' list, which clearly shows that the family has deep roots in India."
Wadud is hopeful that the Tribunal will rule in Mollah's favour. And that he won't have to live with the tag of a 'Bangladeshi' or the fear of being deported.
Edited by Shreyas Sharma
More in Catch
Assam CM-elect Sarbananda Sonowal promises to seal Indo - Bangladesh border in 2 years
Centre insists Assam will seal Indo-Bangla border by next June. Can it?
Assam govt red-faced after including photo from 2014 Bangladesh floods in report to Rajnath Singh