Telangana, Andhra trade blame as Nalgonda villages are flooded
Catch Team
| Updated on: 11 February 2017, 5:48 IST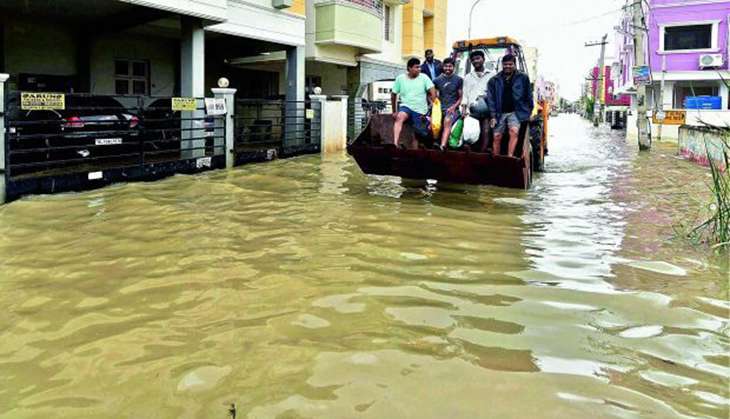 Heavy rainfall over the past few days has flooded several villages in Nalgonda districts.
Pulichintala reservoir on the Krishna river continued to receive heavy inflow - over 60,000 cusecs by Wednesday evening - due to incessant rainfall in the catchment areas of the river's Musi and Halia tributaries.
To prevent more villages from being submerged, Telangana's Irrigation Minister T Harish Rao requested his Andhra Pradesh counterpart Devineni Uma Maheswara Rao to open the flood gates at Pulichintala.
Harish Rao admitted that relief and rehabilitation measures in the affected villages has not been completed yet.
There appears to be lack of coordination between the two neighbouring states. According to Maheswara Rao, the Andhra government had directed the collector of Guntur to coordinate with his counterpart in Nalgonda across the border to take a decision on opening the gates.
Rao told the Deccan Chronicle that Pulichintala was for the first time getting good inflows without waiting for discharge from Nagarjunasagar dam, and the government had decided to store the water for future requirements of the Krishna Delta. But the rapid rise in the water level of Pulichintala caused at least seven villages in Nalgonda, located in the foreshore of the dam, to be submerged. Maheswara Rao claimed that although the Andhra government has paid for relief, rehabilitation and resettlement of all the affected villages, the Telangana government delayed shifting them claiming there was no immediate threat of submergence.