Teachers' Day 2016 : FTII chief Gajendra Chauhan on the man who taught him moral values
Catch Team
| Updated on: 10 February 2017, 1:48 IST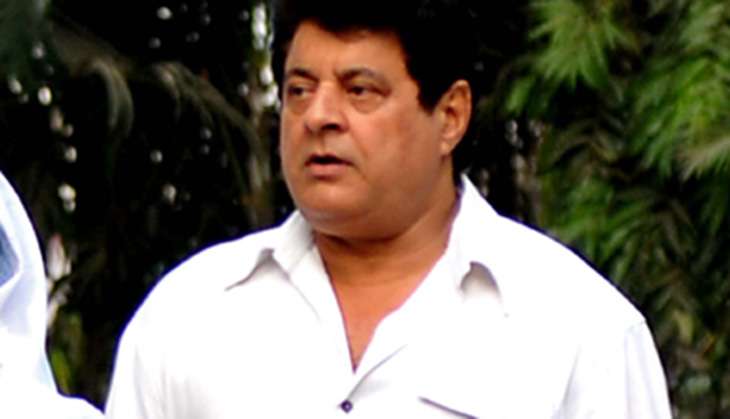 If you grew up watching TV in the early 1990s, chances are that you were familiar with Gajendra Chauhan's face way before his name hit the headlines in June 2015.
After all, he played the righteous Yudhishthira in the popular mythological television series Mahabharata, based on the Indian classical epic, which ran from 1988 to 1990.
But public memory of him was revived last year when he was appointed by the ruling BJP government as chairperson of the Film and Television Institute of India (FTII), the country's premier film school, located in Pune.
His appointment was met with massive protests and widespread criticism, and his credentials to head the country's premier filmmaking institute were questioned.
Students of FTII went on a 139-day strike demanding his removal from the post, and many others called it a part of the BJP government's attempts at "saffronisation" of educational institutes by installing loyalists to top posts. Chauhan had joined the BJP in 2004.
It was reported that way more respected names, such as those of filmmakers Shyam Benegal and Adoor Gopalakrishnan, as well as filmmaker/lyricist Gulzar, had been bypassed to pick Chauhan.
Chauhan assured everyone that he had spent 35 years in the film industry and asked for a chance to prove himself. But while Chauhan's credentials as a film educationist are yet to be proved, who were the educationists who influenced him?
On the occasion of Teachers' Day, Catch spoke to Chauhan about which teacher had influenced him the most in life.
Imparting Dharma to 'Dharmaraj'
Chauhan studied at the Ramjas Senior Secondary School No. 2 in Delhi.
"My favourite teacher was my physics teacher, Shri Yashpal Chopra, who taught me from Class IX to XI. After my parents, he was my first guru."
Chauhan says it was Chopra who taught him moral values.
"A teacher's job is not only to teach, but to inculcate moral and cultural values, and that's what he did. He was a man full of energy, dedication and Indian values or 'Bharatiyata'. He was short in height, but his teaching and sense of values stood tall. "
Chopra lived close to Chauhan's house, and they had evening study sessions.
"We had long discussions on life and moral values. At that young and immature age, it is very important that someone shows you the correct path. And India is known for its 'guru-shishya parampara' since time immemorial."
Chauhan says he owes all that he is today to his parents and teachers, but will always have a special place for Chopra.
"I have great respect for all my teachers. But he was the first one who influenced me so deeply."
Edited by Shreyas Sharma
More in Catch
Beyond Yudhishthir, who really is FTII's Gajendra Chauhan?
34 words and the job is yours: the curious case of Gajendra Chauhan's CV for FTII
The takeover: how the Modi govt has filled key positions in 14 institutions