Tamil Nadu's third gender marches ahead to reclaim social space
Sibi Arasu
| Updated on: 13 February 2017, 3:42 IST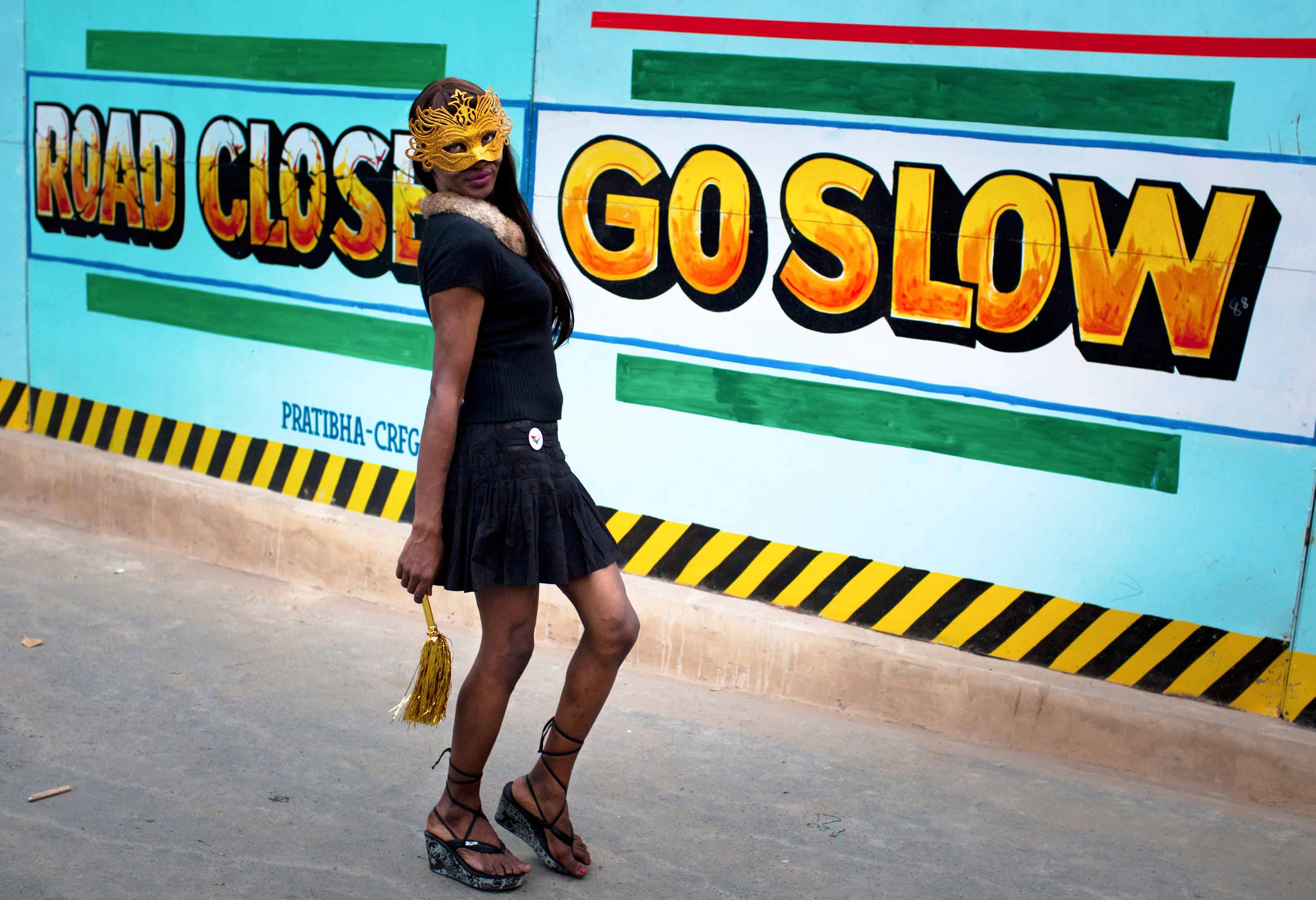 The history
Social stigma, discrimination was and is a part of everyday life for transgenders
People are not even humane to them
Third gender as an identity was non-existent in the social scape
The changes
A PIL led to transgenders earning voter IDs
The Supreme Court recently recognised the third gender
Community members more visible in social spaces like art
People are generally more receptive now
The challenges
Finding jobs, accommodation still a fight
Several govt forms still limited to male, female
Broadening identities to include trans woman, trans man
The column 'sex' is a predominantly binary choice in countless forms that Indians have to fill up throughout their life. Most of us tick one of the two boxes without batting an eye lead and move on. For several Indian citizens, however, a choice between 'male' and 'female' does not represent the full spectrum of identities.
That's just one form of discrimination transgenders face in this country. While the community has mostly been hapless, several members in Tamil Nadu have started shedding off the social stigma to seek their dues.
The Supreme Court ruled earlier this year that transgenders should be recognized as the "third gender", asking state governments to include the community while collecting data and analysing them.
But much before this, nine years ago actually, the three lakh-strong transgender community in Tamil Nadu celebrated a small victory when they received Elector's Photo Identity Cards (EPIC) in their own name, not their given ones.
A PIL filed by Madurai-based lawyer A Rajini in 2004, was the first litigation asking for voting rights for transgendered. The genesis of the apex court verdict can also be traced back to this litigation.
"I wanted to do something different," says Priya Babu, a 45-year-old trans woman who spearheaded the demand for EPIC. She says she was inspired by S Samudram's novel Vadamalli, in which the protagonist is a transgender."
Finding acceptance
Tamil Nadu, especially capital Chennai, through images of colourful temple gopurams, bharatnatyam, classical music and kancheevaram silks, present the picture of a traditional society. But it has been at the forefront of a gender emancipation movement.
Transgenders there have been actively reclaiming social space by trying to find employment and through literature and art.
"No doubt Tamil Nadu continues to be the most progressive state, quick to implement welfare measures," says Deepan Kannan, a 32-year-old volunteer with LGBT support group Orinam.
The state indeed has a history of providing space to the transgenders.
For three weeks in the Tamil month of Chitirai (April-May) every year, transgenders from across the country gather at Koovagam, a village near Villupuram, some 200 kilometres from Chennai, to mark Koothandavar. It is a celebration of the short-lived matrimony of Aravaan, the son of Arjun and Ulupi, with Mohini, a female avatar of Krishna.
Now there are writers, TV anchors, artists, caterers and beauticians from among the community
The festival is also a point of pride, a showcase of transgender beauty and a celebration of the identity.
Identity is something the transgenders of the state are serious about. Consider Prithika Yashni. The 24-year-old computer applications graduate from Salem has been trying to enter the police services for several years.
"Initially, there was a certificate problem," she says. She was disqualified as her birth certificate and and school documents recorded her earlier male avatar, and had to take up the issue in court. The judgment was in her favour, but then came the hurdle of the application form, which had only male and female categories. She went back to the court and got another verdict in her favour.
Her ordeal, however, did not end: She was to run 100 meters under 17.5 in the field exam. While she and her supporters claim success in that, officials say she clocked 18.6 seconds. Yashni refuses to believe since she had cleared 400 metres much ahead of the stipulated time.
"I will appeal against this," says Yashni.
Whether or not she succeeds remains to be seen, but her effort is refreshing, and signs of changing times.
Changing views
"Fifteen years ago, people would not even give us basic respect. Now, most people understand we are different and treat us like human beings," says 34-year-old G Sankari, a trans-woman and a founding-member of LGBTQ group Nirangal.
Positive media portrayal, including shows such as Ippadikku Rose on Star Vijay, and the community's involvement in larger struggles such as the protests against the killing of Tamils in Sri Lanka have helped.
In the last decade, the transgender community has thrown up eminent writers such as Revathi (known for her novel The Truth about Me) and Living Smile Vidya. Transgenders have also made a mark in professions such as catering and beauty and health care.
In 2008, the Transgender Welfare Board (TWB) was constituted under the Social Welfare Board to assist the community exclusively - a first in the country. The formation of the Tamil Nadu Aravani Rights Association, Free Sex Reassignment Surgeries and housing for the community were other significant milestones.
This year, for the first time, the transgender community was counted as a separate category in the NCRB report
"Earlier, many had to stick to the traditional jamaat systems. But that is not the case anymore," Priya Babu says. The Jamaat system is a hierarchy within the community where several Hijras, known as chelas are owned by a godmother, or guru, who provides them shelter and take care of their basic needs in exchange for a part of their earnings.
They have become less powerful in South India of late.
"More people are grabbing the chances that are available. Such opportunities were distant dreams earlier," says Babu.
"It is still difficult to find a house or a regular job. But at least people don't look at you up and down while you're walking on the road," says Sowmya, 33, who lives with her friends in Porur, a south-western suburb of Chennai.
Looking forward
Groups like Nirangal and the Indian Transgender Initiative (ITI) are taking things forward. The ITI is working on sensitising parents so that they accept changes in their children and assist them evolve gender identity.
Nirangal conducts workshops with a plethora of communities and groups, including tribal groups and college students, to increase 'safe spaces' for transgenders.
"Instead of preaching to the converted, we're looking to reach out to those outside the spectrum and make them understand," says Sankari.
This year, when the home ministry released the National Crime Records Bureau's report for Accidental deaths and Suicides in India, for the first time the transgender community was counted as a separate category in the report.
While the community was happy to find recognition and be counted, gender activists urged the government to etch out further categories such as Trans Man and Trans Woman.
Many of the suicides the report documents depict the outcome of a struggle for acceptance and recognition. Counting them, many felt, was the first step in making them feel relevant.
While legally, and to an extent socially, the process of reclaiming identity and mainstreaming is a success. But in day-to-day lives, the struggles still continue.
However, Sudha, 40, of ITI, is optimistic. "Yes, for the average transgendered person, the struggles of everyday life are still a reality. But earlier we were used to people running scared whenever they saw us. At least now they stand and talk."
India is based on some soaring ideals: liberty, equality, freedom, justice and plurality. On the 68th anniversary of independence, this series focuses on the little battles for freedom that keep those values alive.