Tagore medal theft: Accused singer names 'Bangladeshi mastermind', 2 Europeans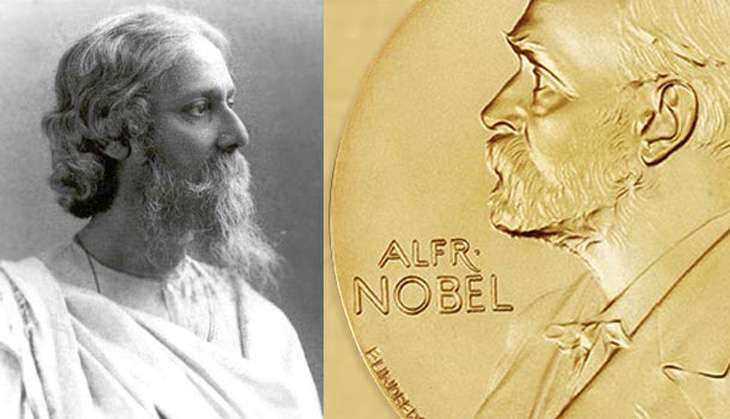 Pradip Bauri, the folk singer held for stealing the Nobel Prize medal of Rabindranath Tagore in 2004, used his influence as the gram panchayat pradhan of Ruppur, Birbhum, to get inside the Visva Bharati University museum, the Criminal Investigation Department has claimed.
Bauri was a member of the CPI-M and the CID is now probing if "other party leaders and members were involved in this theft".
Also Read: VC sacked for misconduct: What's wrong at Tagore's Visva Bharati University?
Bauri knew where the medal was kept inside Visva Bharati University as he was familiar with the staff there as well as CID officers of the area. He used his influence as gram panchayat pradhan to enter restricted places inside the university, said a senior CID official on the condition of anonymity. He was the pradhan from 1998 to 2003.
"We have got leads from Bauri's interrogation and we are investigating whether he committed the theft on his own or he had help," the official added.
The CID has obtained permission from a court to take Bauri for a narco analysis test in Gujarat.
Another senior CID official, who too would speak only on the condition of anonymity, claimed Bauri has revealed that the theft was masterminded by a Bangladeshi named Mohammed Hossain Shipul and that "two Europeans" were involved in it.
Also Read: The takeover: how the Modi govt has filled key positions in 14 institutions
Bauri was detained earlier this month by a Special Investigation Team that had been formed by Chief Minister Mamata Banerjee in August to retrieve the medal. The SIT comprises Kolkata Police Commissioner Rajiv Kumar; Additional DG, CID, Rajesh Kumar; and IG, CID, Javed Shamim.
Soon after the medal was lost in 2004, the CBI had been tasked to investigate the theft. But after failing to make any headway, the central agency closed the case in 2007. The case was reopened in 2008 under political pressure, only to be closed again in 2009.
Also Read: Remembering Tagore's brand of Freedom and Nationalism on his 155th birth anniversary