'Symbolic' J&K Budget puts women in the limelight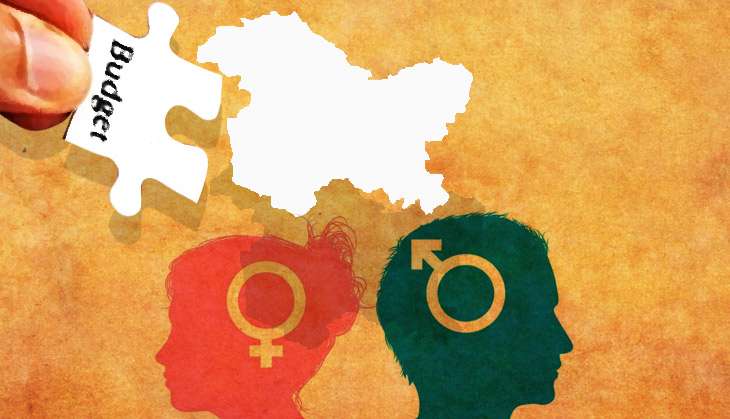 What it\'s all about
J&K\'s finance minister Haseeb Dabru announced the budget for 2016-2017 on 30 May.
The new budget has a lot of women-specific initiatives that has drawn mixed reactions.
What are the measures
The measures include a fee waiver for girl students and entrepreneur development centres.
Special buses, more toilets and four more women police stations are also a part of the new initiatives announced.
More in the story
Drabu said the \'symbolic\' budget has been created following CM Mehbooba Mufti\'s wishes.
New initiatives criticised by some women who call the measures \'cosmetic\'.
The major highlight of Jammu and Kashmir's Finance Minister Haseeb A Drabu's budget speech for 2016-17 was the government's gender-specific budgeting initiatives. The new initiatives however drew mixed reactions from the business fraternity, entrepreneurs and activists, with some describing it as 'wonderful' and others dismissing it as 'cosmetic'.
Also read - Why Modi's Rs 80,000 crore package is of little use to J&K
Fee waiver
With Mehbooba Mufti, J&K's first woman chief minister at the helm, the PDP-BJP coalition government's gender-specific measures in the new budget are being seen as 'symbolic'.
The minister of finance presented the budget for 2016-17 fiscal in Jammu and Kashmir's legislative assembly on 30 May.
The gender-specific measures include a fee waiver of all girl students in government-run educational institutions up to the higher secondary level.
"I propose that government waive off the fee of all girl students in the state government run educational institutions up to the higher secondary level," Drabu said in his budget speech in LA.
The autonomy question
While it came as a good news to most, it was contested by some stakeholders who are more in favour of granting autonomy to academic bodies which they feel is 'being snatched' by the new initiative.
They believe that the government should have made educational institutions more autonomous and "not made them more dependable on government grants".
"This small amount we would get in terms of the annual fee (for primary, middle, high and higher secondary school) actually helped in building stakes and giving a sense of ownership to the educational institutions. But now we are again made dependent on the government grant which is subject to budgetary variations, delays and red tape," said an educationist on the condition of anonymity.
Sources also revealed that this particular gender-specific measure has "caused bad blood between the two ministries (finance and education)".
Boost for entrepreneurs
Some of the other measures announced also include setting up two entrepreneur development centres, one each in Jammu and Srinagar, to "help, guide, and train aspiring women entrepreneurs."
Besides, the finance minister has also proposed that "10% area in all industrial estates of the state shall be reserved for women entrepreneurs..."
Four police stations
Four more women police stations have also been proposed in the new budget. "The districts where these will be set up are Pulwama, Kupwara, Kathua and Udhampur," Drabu said.
This, the minister said, will be in addition to the four other women police stations already being set up on the directions of CM Mehbooba Mufti in Anantnag, Baramulla, Jammu and Rajouri.
Exclusive buses and toilets
The government also earmarked Rs 5 crore for a dedicated bus service meant exclusively for women in the summer capital Srinagar and winter capital, Jammu.
The budget also makes a provision to provide exclusive women toilets across the state, district and sub-district hospitals and a subsidy for girls and women to buy two-wheelers.
In a press conference following the budget speech the author asked Drabu whether all the gender-specific initiatives were symbolic because Jammu and Kashmir has its first woman CM, he said: "Well, yes, it is hugely symbolic. She (Mehbooba Mufti) wants it done."
What women want
Gazalla Noor Amin, a successful businesswoman based in Srinagar, welcomed the gender-specific initiatives announced by the government.
"Certain basic measures announced by the government are absolutely wonderful and desirable," Amin told Catch.
She, however, insists that the business eco-system in the restive state of Jammu and Kashmir "must improve" and that "the government must work harder to curb systemic frauds and corruption".
Gazalla, who is also the executive board member of Kashmir Chamber of Commerce, said that there are some concerns regarding the implementation.
Sehar Iqbal, the young gender activist and researcher, has a different take though. She believes that "the government has shown the right spirit" but questions the absence of a consultation process and gender-related statistics.
"In the absence of real time data from the field, especially related to cultural context of gender in Jammu and Kashmir, these initiatives can only be top-down, not bottom-up initiatives taken by the women themselves," Iqbal told Catch.
Iqbal emphasised on the need to fund women researchers and making women equal partners in producing knowledge to address disconnect at the grassroots.
One senior academic told Catch that most of the gender-specific measures were "merely cosmetic because the crimes and violence against women by both the state and non-state actors is actually on the rise".
"No one seems bothered about the real issues, the reality on the ground. Women are feeling more vulnerable and unsafe than before. Such cosmetic measures will yield nothing, solve nothing," she said.
Tabish Habib, a Srinagar-based young female entrepreneur who runs ThinkPod, welcomed the government's initiative of granting 10 per cent reservation to women entrepreneurs in all industrial estates.
"Yes, in a conservative society like ours all such initiatives are very welcome and obviously very good," she told Catch, adding that "this will induce culture of work among women."
Her only apprehension though is that the men might get control over the industrial estates by exploiting reservation rights of their wives, mothers and daughters.
More in Catch - You think this Budget was for farmers? Think again
Rank of shame: India has more gender inequality than Pak and Bangladesh, says UN