Sugar and pepper in Ufa: why nothing will change for Indo-Pak businessmen
Majyd Aziz
| Updated on: 13 February 2017, 3:18 IST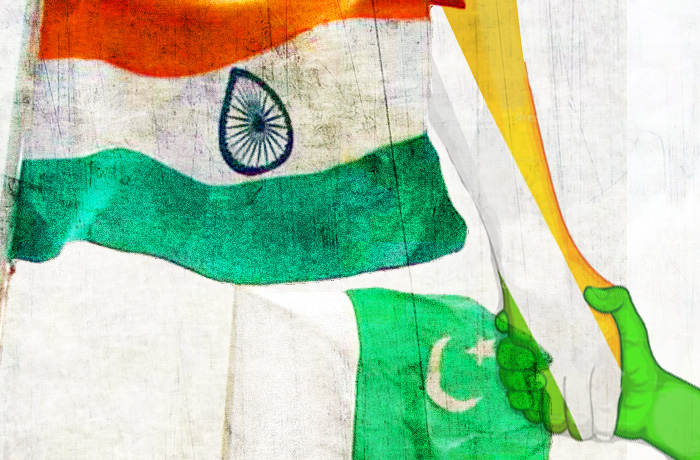 The meeting
Indian PM Narendra Modi and Pak PM Nawaz Sharif met in Ufa, Russia, on 10 July.
The hour-long meeting is being hailed as a new thaw in Indo-Pak relations.
Many new initiatives have been announced.
The Pak perspective
Pak business honcho Majyd Aziz says optimism around Modi has dwindled quickly.
Public opinion in Pak is laced with anti-India sentiments.
Businessmen on both sides are complaining about difficulties in bilateral trade.
There are fears that back home, both PMs will revert to blaming the other country.
This will continue till the 2016 SAARC summit in Pak, where both will have another cordial meeting.
Ufa is the capital city of the Republic of Bashkortostan, Russia, but probably a handful citizens living in the sub-continent may have heard of it. It is on this city of one million denizens that all eyes from Karachi to Kaghan to Kashmir to Kanyakumari were focussed for a few hours.
Prime Minister Narendra Modi and Prime Minister Nawaz Sharif's tete-a-tete was to be the most important sideline-highlight of the Shanghai Cooperation Organization Summit.
It was being hyped as the outcome of a renewed interest by Moscow and Beijing to buffer the smoldering flames of hostility between India and Pakistan.
The meeting followed a phone call some weeks ago between the two leaders. Thus, in the light of the chat, and of positive statements from US Secretary of State John Kerry, and of the China-Russia initiative, the assurances about the improvement in the bilateral relationship were at an optimum.
Optimism gone for a toss
In April 2014, I wrote an article for an Indian newspaper and, being a fervent supporter of Indo-Pak trade and investment facilitation, very bullishly titled it "Modi Magic in Indo-Pakistan Trade".
The events after his election and the fundamentalist priorities of Modi shattered my enthusiasm and my optimistic outlook. My first lines were, "A Pakistani industrialist is sanguine that Narendra Modi will infuse new life in Indo-Pak trade and investment regime and transform the present scenario of policy paralysis and lack of optimism into more bang for the buck."
In late May 2014, on my return from a conference in New Delhi, I wrote another encouraging three-cents opinion, "Modi and Sharif: Corporate Prime Ministers", where I mentioned that Sharif's visit to Modi's oath-taking ceremony was "A small step for diplomacy but a giant leap for SAARC trade and investment process." How wrong has Modi proven me within no time?
The past one year has witnessed enhanced border hostilities, the resurgence of vituperative fundamentalism and a barrage of diplomatic accusations at all global forums that Pakistan is involved in terrorism.
There has also been blatant and uncalled-for acceptance in Dhaka about Indian involvement in the 1971 East Pakistan rebellion, calling off bilateral talks, vetoing even cricket ties, and indulging in fomenting trouble in Balochistan through the Indian Consular network at the Pakistan-Afghanistan border.
Another serious allegation was raised by Owen Bennett Jones in a recent BBC programme that MQM, an ethnic-political party primarily based in Karachi and Hyderabad, has been receiving continuous funding from R&AW.
The bombshell expose was vociferously denounced by the MQM office in Edgeware Street in London as well as by New Delhi, but curiously, no one has filed a complaint or case against Jones or the BBC.
Indian connection
The point of the matter is that the conventional wisdom here in Pakistan is that there is a suffocating Indian connection in everything going wrong against the state.
The Pakistani pulse has definitely gone viral with anti-Indian sentiments. So much so, the frequent conferences and meetings between the private sectors have come to a grinding halt.
Businessmen are complaining that normalisation of bilateral trade has been shunted to the low-priority dustbin
Personal relations have also been affected. Recently, a retired Lt Gen of the Pakistan Army disclosed to me over a cup of coffee that for the last many years, he and his Indian counterparts used to exchange felicitation messages on National Days and happy occasions. However, he was surprised that he received no such email message on 23 March, which is Pakistan Day.
Businessmen on both sides are complaining that they are facing immense difficulties in obtaining fast-track visas and this attitude is hampering bilateral trade. Normalisation of bilateral trade and investment has been shunted to the low-priority dustbin.
Not much has changed
What has been the net result coming out of Ufa? In my opinion, the joint communique was not much different from the five-minute phone call of 16 June 2015.
Both decided to combat terrorism, release fishermen, capture the perpetrators of the Mumbai massacre, border law-enforcers and National Security Advisors to meet their counterparts and then the DGMOs will have their sessions, and both sides have the collective responsibility to promote peace in the region.
Now, this diplomatic mumbo jumbo has not created any waves but ripples. Spin doctoring and blaming has begun.
Indian NSA Ajit Doval is content that Sharif did not mention Kashmir while political pundits in Islamabad are not happy with the emphasis on the Mumbai tragedy.
Probably all this could have been discussed in another five-minute call. Why Ufa?
Different tone at home
The disturbed feeling among the Pakistani business community is that although sweet words have been said and reported by the media, the mood and the tone changes when the leaders return to their own offices.
Global or regional priorities are again sacrificed at the altar of parochialism or populism. Anger-jingoism gets activated and both the Prime Ministers succumb to domestic political compulsions.
Read more: AS Dulat on Modi-Sharif; Shoma Chaudhury interviews Shashi Tharoor on Indo-Pak; Raza Rumi on renewed relations.
Modi will raise the Pakistani bogey to divert attention from economic failures; Sharif will re-discover Kashmir once he lands at his estate in Raiwind, Lahore.
This would continue till it is time for the SAARC Summit in Islamabad in 2016, and then again on the sidelines, Modi and Nawaz will talk, laugh, and drink sugar and red-peppered lassi.
One thing is certain. Neither leader is anywhere in the same league as De Gaulle or Adenaur or Mandela or Mahathir. Phone call or Ufa, the dice still stays loaded.
The views expressed are personal and do not necessarily reflect those of the organisation.