'Strict but honest': Former inmate Soni Sori defends suspended jailer Varsha Dongre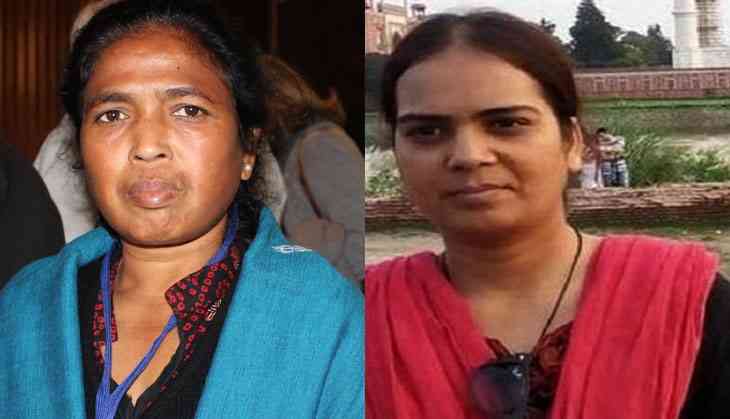 Suspended Assistant Jail Superintendent Varsha Dongre has found support from unexpected quarters: one of her former inmates.
Activist Soni Sori, who has been imprisoned in Raipur Central Jail in the past, said Dongre's name spread fear among jail inmates. However, Soni Sori added that the suspension was not correct.
She said that Dongre is bearing the brunt for writing in favour of adivasis and jawans on Facebook. "I don't know for how long she will have to face this punishment," she added.
Dongre has been suspended for a Facebook post describing sexual abuse of minors by the Chhattisgarh police.
Interactions in Raipur Jail
When Sori was on hunger strike in jail in 2012, Dongre had been assigned the task of managing the crisis, a task she accomplished successfully.
According to Sori, Dongre was a strict administrator but a conscientious human being.
She recalls how Dongre was always disturbed by the fact that the food given to prisoners wasn't of the quality prescribed in the manual. However, when Sori grew weak because of the food and requested that she be allowed to arrange for protein-based food from outside, Dongre turned it down.
According to Sori, Dongre was also upset at the fact that several innocent people were being sent to prison.
Sori claims that when Dongre was shifted from Raipur to Jagdalpur jail, she stood at the jail gate and apologised.
"Given the fraud and disorder in jails, your movement is correct. But I had to be harsh with women prisoners as I am also a jailer," Dongre had said, according to Sori.
Then wishing Sori well, Varsha had quoted to her a stanza from Sahir Ludhianvi's 'Woh subah kabhi to aayegi' ..
Are Dalit officials being targetted?
The Dalit Mukti Morcha has slammed the transfer of Dongre, who is a Dalit. Dr Goldie George, the morcha's in-charge said that the suspension and dismissal of Dalit employees and officers was a danger to democracy.
She said that in 2010, the state government had discharged from service four Dalit civil judges citing that "they had not been found suitable for being made permanent".
Exactly a year later, 15 sessions and district judges were compulsorily retired. Another judge Prabhakar Gwal, who was in the news for pronouncing judgments against influential officers and leaders, was dismissed in April 2016.
George accused the government of protecting officers who are involved in killing innocent Adivasis while suspending a woman jailer who dared to describe Bastar's sordid reality.
Social worker Santosh Thakur said that the government targeting adivasis and Dalits and is determined to portray them as criminals.