Small city alert: The metro story no one is talking about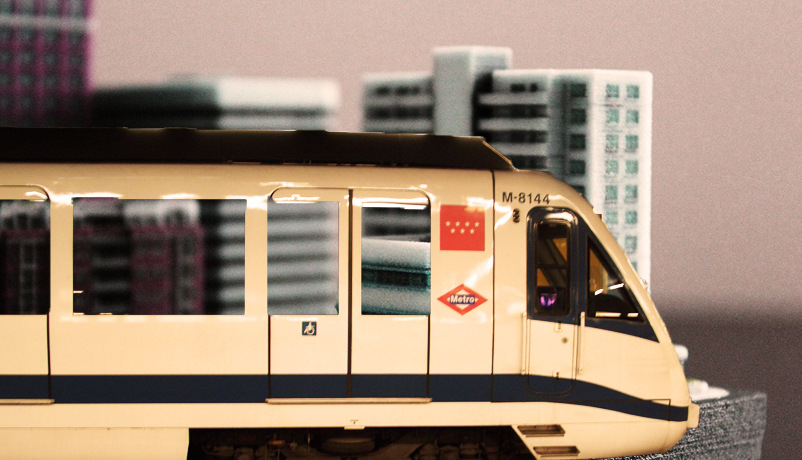 The rush
Scores of Indian cities are lining up to build metro systems
The NUTP 2006 allows metros in any city with 20 lakh people
Venkaiah Naidu now wants metros even in sub-10 lakh cities
The hurdles
Metros cost a lot to run. Only 5-6 in the world aren\'t losing money
A metro needs 800,000 commuters a day to just recover operating costs
Jaipur metro earned Rs 1.83 crore in June, only Rs 73 lakh in October
More in the story
Delhi metro earns 25% revenue from non-fare sources. Can this model save other metros?
Can cities with less than 40 lakh people sustain metro rail?
Should profit be the sole criterion for building a metro system?
In India, metro rail has fast become the signpost of a modern city. Thanks largely to its success in Delhi and Mumbai, many cities are in a rush to lay metro lines. They see it as the solution to all their transportation problems.
Chennai became the sixth Indian city to operate a metro service this year. Another half a dozen cities are likely to get it by 2012. Mumbai and Delhi, meanwhile, are fast expanding their networks.
But can metro rail be successful everywhere? Is it really worth the cost, and hype?
Big burden on small city
Many experts fear it may be a burden to cities with populations on the lower side of 40 lakh.
"The metro has become a status symbol for states governments. They are sanctioning the projects without considering the needs and capacities of their cities," says Shreya Gadepalli, Regional Director, Institute of Transportation and Development Policy.
It's not entirely the fault of states, however. The National Urban Transport Policy of 2006 provided for metros in all cities with over 20 lakh people. As per the policy, even such small cities as Bhopal, Chandigarh and Ludhiana were fit for metro transit systems.
If small cities do build metros, they will likely be financially unviable. The operating cost of a metro is high but the fares must be low to be competitive to other modes of transport. In a big city, high passenger traffic compensates for low fares.
Such traffic won't be there in a city with under 40 lakh people. Gadepalli estimates that "at least 25,000 passengers must take one side of the journey every hour for a metro to recover its running costs". That is about 8 lakh passengers a day.
So, would the state bear the losses, and for how long?
"It would be difficult for a metro project to recover operating cost in a city with less than 40 lakh population," says Gaurav Vallabh, who teaches at the management school XLRI in Jamshedpur.
The Delhi metro is one of only 5-6 metros in the world which are not running on loss. But it's not that they are minting money.
The Delhi metro has cost nearly Rs 70,000 crore to build so far. And even with an average daily ridership of over 25 lakh, its operational profits have dipped over the years due to rising electricity tariffs. Most of what it earns goes to paying interest on capital loans.
So, is there no way to create a non-loss-making, if not profitable, metro?
Chasing a lost cause?
One option been talked about is shortening the networks to save on capital costs. But analysts say this won't work either because shorter routes would mean fewer commuters.
"A transport system can succeed only if it reaches every corner of the city," says Shrikant Gupta, the former director of the National Institute of Urban Affairs who now teaches at the Delhi School of Economics.
The Jaipur metro, which started operations in June this year, is a case in point. The city is home to around 30 lakh people, and about 14 lakh of them rode the metro in its first month. The number steadily declined thereafter, to about 9 lakh in July and 7 lakh in August. In October, it lost 30,000 riders compared to the previous month.
In June, the metro earned Rs 1.83 crore; in October, it was down to just Rs 73 lakh.
The Jaipur Metro Rail Corporation estimates to run up operational losses of Rs 41 crore over the coming decade. That's if it operates at 60% of capacity, which, given the current trends, is rather optimistic.
"The Jaipur metro has a viability problem. The metro projects in Indore, Bhopal, Lucknow and Nagpur would face a similar challenge," Shrikant Gupta points out.
The Indore metro is proposed to be a 108-km network - the Jaipur metro is 9.63 km long - and is expected to cost Rs 22,000 crore.
Even if the state and the Centre agree to bear half the cost, the project would require loans of Rs 11,000 crore. So, it would have to pay about Rs 550 crore a year, at 5% rate, in interest alone. Add operational and capital costs, and the project seems unviable.
In even smaller cities that are mulling metros, Varanasi, Agra, Patna, Meerut and Guwahati - all with populations under 20 lakh -- the projects would just crumble under their own financial weight.
Not just about money
Some analysts, however, feel that metro projects can't be seen as just commercial ventures.
"The metro is a socio-economic investment. It makes the life of a common man easier. Road accidents are reduced, precious petrol and diesel is saved and pollution is checked," says a senior DMRC official on the condition of anonymity.
As for the running costs, the official says, "the Delhi metro is trying to find new avenues of income. It earns 25% of its revenue from sources other than fares. The smaller cities will have to do the same."
Others say the benefits of a metro can't be counted just in terms of money. Indeed, they insist that governments must be willing to bear the losses if they have to.
The government, it appears, is ready to do just that. While inaugurating the Bengaluru metro earlier this year, Urban Development Minister Venkaiah Naidu assured to run metro trains even in cities with less than 10 lakh population.
Is that prudent?
Fact File
London was the first city in the world to have a metro transit system. The first train in 1863.

India's first metro started in Kolkata in 1984. Metroman E. Sreedharan was the project's deputy chief engineer

The Delhi Metro Rail Corporation was established in 1995 with Sreedharan as managing director.

Construction work for the Delhi metro began in 1998. It started operations in 2002.

Tokyo has the world's busiest metro with an average daily ridership of around 70 lakh. Approximately 25 lakh people travel on the Delhi metro every day.

The Gurgaon Rapid Metro is India's only privately built and operated metro system.

Currently, metro rail lines are being laid in Lucknow, Nagpur, Ahmedabad and Kochi.

Metro projects are also proposed to be built in Indore, Bhopal, Kanpur, Agra, Varanasi, Meerut, Guwahati, Visakhapatnam, Ludhiana, Chandigarh, Patna, Kozhikode, Bhubneshwar-Cuttack, Surat, Pune, Thiruvananthapuram, Nasik and Vijaywada