SIMI encounter was 'state terrorism': activists respond to Catch expose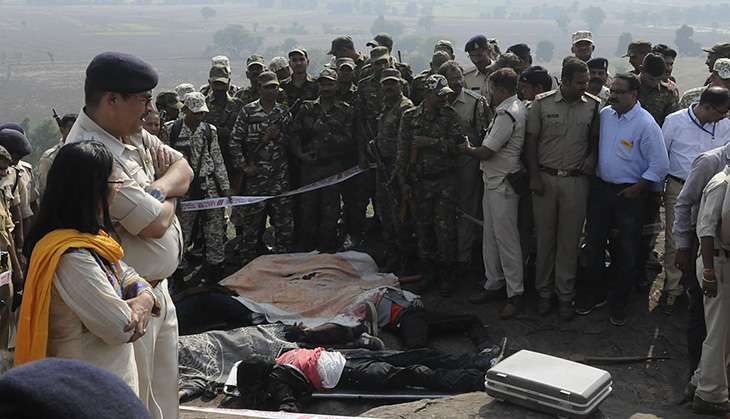 For the sake of propriety, one can stop just short of calling Monday's encounter of eight alleged SIMI operatives a 'cold blooded murder'. There has been an avalanche of photos, videos, and now audio files, which point to the Madhya Pradesh police's claims of a 'one-hour long encounter' being false.
Must read- SIMI encounter: MP cops call it 'farzee' in these audio clips
What is interesting about the fallout of the incident since Monday is that neither the police nor civil administration in Bhopal has refuted any of the evidence. Beyond 'the case is under investigation', police has not said anything about the overwhelming evidence piling up against it.
But several jurists, activists and politicians have spoke out about the incident to Catch. Some called it 'state terrorism', some 'cold blooded terrorism' and some 'state administered murders'.
The response
Senior advocate Kamini Jaiswal condemned the manner in which the state administration had not just dealt with the 'encounter', but with its fallout.
"This is all rubbish. An FIR under section 302 should be registered against the police. An FIR should be registered in case of any 'encounter'. This is state terrorism. While I don't approve of what SIMI or ISIS do, this is a case of state terrorism. These sort of things have been going on for years, and nothing is done. The cops responsible for them keep getting away. This is pure, cold-blooded murder," she said.
Some have also raised doubts about how procedure was not followed in the case of the post-mortem of the eight dead, which was supposed to be conducted in presence of a magistrate, but wasn't. There have also been questions about how the bodies were hurriedly buried, and people have been allowed to roam around at the spot where the alleged encounter took place, destroying crucial evidence.
"The audio clips prove that this is a case of what the Supreme Court has, in one judgment, called 'administrative killing' of people. It is clear that the eight fugitives could have been caught alive, but were deliberately shot dead. These were undertrials. By shooting them dead, the police has taken away the right of courts to dispense justice," said AIMIM leader and Member of Parliament Asaduddin Owaisi.
Owaisi added that by bumping people off to deliver 'justice', the police department is setting a very dangerous precedent.
"The police officers involved in this encounter should be punished according to the law," said Owaisi.
Social activist Teesta Setalvad said that Monday's police action showed a deep-seated communal and anti-minority bias.
"There is complete unaccountability in the law and enforcement machinery. This has become a trend within Indian democracy, which needs to be checked. The judiciary has repeatedly insisted on checks and balances, but these are not followed. This action of the MP police appears to reflect not just unaccountable behaviour, but a deep-seated communal, anti-Minority bias within the force. It has also exposed the involvement of the political leadership of the state in acts of criminality."
Senior Congress leader Mani Shankar Aiyar pointed to the mountain of evidence piling up against the MP police department.
"All the evidence that is piling up points to the indubitable necessity of a Supreme Court-appointed probe to establish whether there have been human rights violations. Prima facie, it looks like there have been human rights violations. Fake encounters are not tolerated by the Constitution of India," Aiyar said.
Edited by Shreyas Sharma
More in Catch
SIMI encounter: a simple graphic to show the gaping holes in the police story
SIMI encounter: How media wrongly labelled undertrials as 'terrorists'
SIMI shooting: Here's India's track record when it comes to fake encounters