SIMI encounter: 8 people killed in cold blood. We condemned and forgot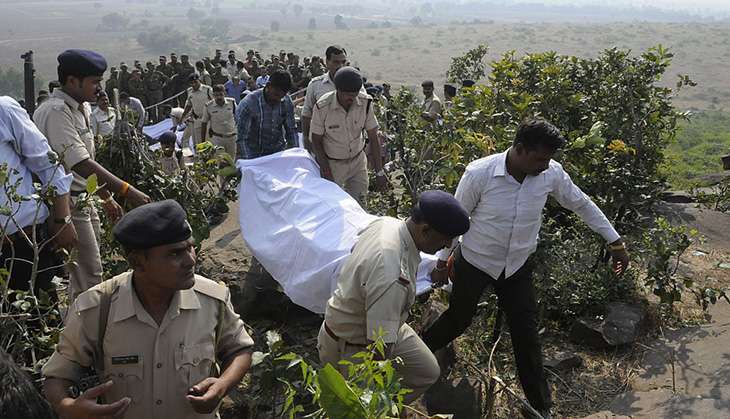 Mujeeb Faruqui/Hindustan Times/Getty Images
It's difficult to say what one can expect from the judicial probe constituted by the Madhya Pradesh government to inquire into the details of the 'encounter' of eight SIMI activists in Bhopal on 31 October.
After all, the offenders (police) and the investigators are part of the same system.
The reluctance and the intransigence of the state in revealing the details of the concerned case, admitting to its culpability, is all the more glaring when the conclusion of the Telangana's Special Investigating Team, set up in April 2015 to probe a similar 'encounter', is still not in the public domain.
The encounters in Bhopal and Telangana are similar on other counts as well.
Five SIMI activists were likewise 'encountered' by the Telangana police inside a police bus in Nalgonda district, on the pretext of having fired at them in 'self-defence'. The lawyers in both cases claimed that they were to be released very soon, as the prosecution was unable to establish charges against them.
While the manner of setting the scene for the 'encounter' remains similar, what is new is the manner of representation of the case in the public domain.
Impunity of the State
The audio clips of the Madhya Pradesh 'encounter', which revealed the conversation between the policemen, bears testimony to the fact that with the Modi government in power at the Centre, the state machinery is not only emboldened to carry out such 'encounters' with absolute impunity, but also with a certain sense of bravado attached to it.
The recorded conversation includes phrases like:
"Sab peeche hat jao... kuch aur farzi operation karana pade to (everyone get back... just in case another fake operation is required)"
"Sabko nipta do (finish everyone)"
"Bilkul peeche nahi hatna hai. Gher ke pura kar do kaam tamaam (Don't retreat. Just surround them and finish the job)"
"Saahab bol rahe hain nipta do (Sahib is saying finish them)"
This clearly reveals the extent to which the state police was both casual and cold-blooded in executing the 'encounter'. While on record, cops might have the 'privilege' to deny having made such conversations, the message for certain 'others' is loud and clear - that under the present regime, they have no choice but to be at the receiving end of the violence of the State.