Silver lining of currency ban: terror outfits in the Northeast in a tizzy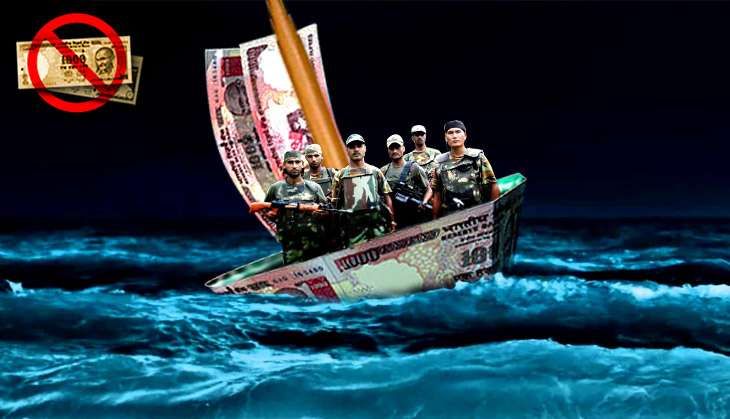 The government's sudden decision to demonetise high denomination currency notes, to cripple the black money ecosystem, has caused great discomfort to the general population.
But it has had the desired effect on terror outfits active in the Northeastern states, which have been sent into a tizzy. These outfits are scrambling to find ways to exchange old currency notes.
Sources in the security establishment say some of the groups, who have set up bases in neighbouring countries like Myanmar, have a stockpile of high denomination notes, and that Prime Minister Narendra Modi's 8 November announcement has rendered the stockpile useless in one go.
In fact, Modi had, in his address to the nation, pointed out how the move would cripple terror funding.
Panic in the ranks
According to reports, the terror economy in the Northeast is said to be worth more than Rs 350-400 crore.
Officials in the districts of Kokrajhar and Chirang in Assam's Bodoland Terrritorial Administrative division, where Bodo terror outfit National Democratic Front of Bodoland (Songbijit), or NDFB(S), is active, are keeping an eye out for suspicious banking transactions.
While no case has been registered so far, sources say they have tip-offs on how NDFB(S) is desperate to get the old currency exchanged through sympathisers with bank accounts. The snaking queues outside the banks have many such elements who are being watched, sources say.
The terror outfit has been the target of 'Operation All Out' - a joint exercise by the Indian Army, paramilitary forces and the Assam police, which was ordered by the BJP-led NDA government after the ghastly massacre of tribal people by NDFB(S) cadres in December 2014. Around 90 cadres and many linkmen have been arrested during the course of the operation, which has broken the back of the outfit, which claims to fight for an independent Bodoland. It has a history of targeting marginal groups, including Muslims and Adivasis.
According to a top source, NDFB(S) has been largely tackled after sustained action by the security forces and agencies, and that it is facing a fund crunch as compared to other outfits like the NSCN (Khaplang) and the ULFA's anti-talks faction, which have setup camps in Myanmar to evade action by Indian security agencies.
The NSCN (K), the anti-talks Naga terror outfit and ULFA, according to sources, are the ones sitting on major stockpiles of cash. While the value of NSCN's stockpile at Kaza in Myanmar is not known, ULFA is said to be holding more than Rs 8 crore, according to sources.
The government's move has spread panic among these groups' ranks, and agencies suspect that the outfits may have moved the money to places close to the border, in a bid to smuggle and facilitate exchange into new currency notes, something which is not going to be easy, with the agencies on high alert.
Suspected cadres of the ULFA's anti-talks faction, in an act of desperation, had opened fire on a van carrying cash for tea garden workers in Tinsukia on 15 November.
Interestingly, according to security officials, demonetisation has led to other illegal avenues of funds also getting closed for these terror groups.
"Extortion activities have also come down, because people are asking them to take old currency notes, something which is now useless for them," sources say.
What about pro-talks outfits?
In such a scenario, what becomes pro-talks factions of these outfits?
The NSCN(IM), the pro-talks Naga outfit faction, which is currently in a ceasefire with India, will find it relatively easier to exchange the currency notes to newer ones, for it has a big support base among the tribal population, which is exempt from income tax.
However, suspicious transactions may still invite investigations, in order to ascertain money laundering and other criminal activities.
Edited by Shreyas Sharma
More in Catch
Pronab Sen: Demonetisation will hit GDP growth by 0.4%
'Bandh kar diya kya?' Shocked & starving sellers at traffic signals unaware of Rs 500, Rs 1,000 ban
Currency ban: Chandni Chowk's bullion traders hit by raid after raid