Side show: how DTH operators are getting away with illegal practices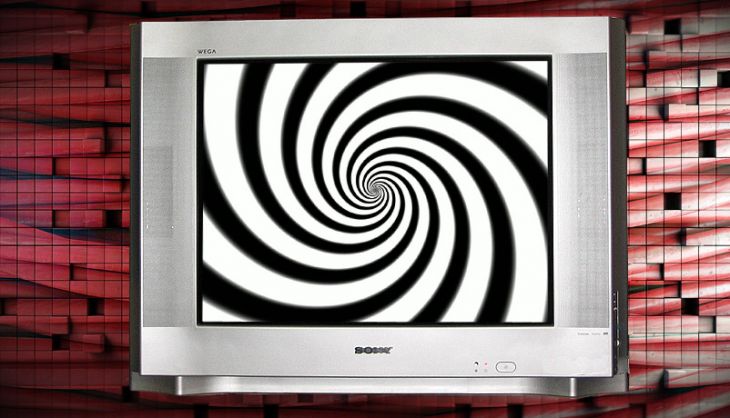 The practice
DTH operators carry \'home\' channels that fill the screen when you turn on a TV
The channels show ads, self-promotion messages round the clock
DTH operators carry FM radio, fill screens with pop-up ads
They offer services like Movie On Demand and games without licence
The law
Home channels are illegal; they erase the content-carriage distinction
24/7 ad channels violate the Advertisement Code, right to privacy
Re-transmitting FM content breaches copyright law, amounts to piracy
The regulation
File notings show I&B ministry is aware of these practices, as is TRAI
They have turned a blind eye despite complaints from broadcasters, civil society
Instead, TRAI wants to allow DTH operators to carry their own channels
The issue has now reached the Delhi High Court
India has nearly 73 million private DTH subscribers, 40 million of them active. And every day, they watch as the operators brazenly engage in illegal practices right on their screens.
The government is, of course, well aware of this but refuses to take action.
Currently, India has six private DTH service providers - Dish TV, Airtel Digital, Tata Sky, Reliance Digital, Videocon D2H, Sun Direct - and Doordarsan's DD Free Dish.
The service is mainly regulated by Guidelines For Obtaining License for Providing Direct To Home Broadcasting Service in India, 2007, enforced by the I&B ministry, and Direct to Home Broadcasting Services (Standards of Quality of Service and Redressal of Grievances) Regulations, 2007, enforced by the Telecom Regulatory Authority of India, or TRAI.
These and other norms are routinely flouted. Here is a sampler: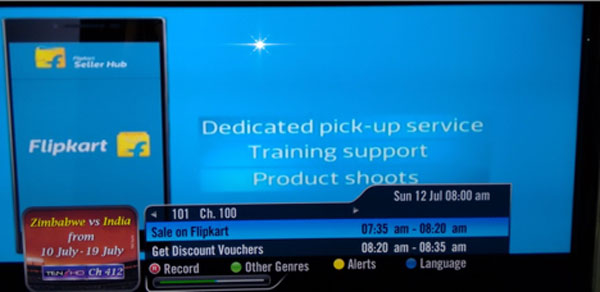 1) Default ad channels are illegal
The preamble of the Policy Guidelines for Downliking of Television Channels states that "no person or entity shall downlink a channel which has not been registered by the ministry of I&B under these guidelines".
Further, the 2007 licensing guidelines mandate that "no licensee shall carry or include in his DTH service any television broadcast or channel which has not been registered by the central government".
Despite this express ban, all private DTH operators merrily broadcast their own 24/7 channels devoted to ads, self-promotional messages and teleshopping.
These 'default' or 'home' channels, which appear as soon as you turn on the TV or set-top box, have become big money spinners for the operators.
If this wasn't brazen enough, some operators have programmed the set-top box to make the remote control defunct for the first few seconds after power on, forcing the consumer to watch the 'default' ads.
2) Value added services are unauthorised
Other than the basic licensed activity of carrying registered TV channels, any DTH service, facility or communication constitutes value added service. These include Movie On Demand, games, puzzles, Electronic Programme Guide.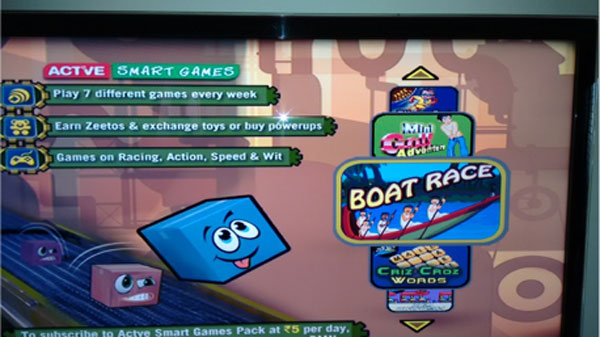 To ensure these services do not trespass on the domain of regular broadcasting, the 2007 guidelines mandate the operators to obtain a specific licence for value added services.
Has this licence been issued to any of the operators? To this RTI query, the I&B ministry has replied "nil". This means all value added services currently on offer are unlicensed and, hence, illegal.
3) FM radio on DTH amounts to piracy
Some DTH operators also carry FM radio channels. But as per the FM Radio Policy, only 'Permission Holders' who have specifically entered into a Grant of Permission Agreement with I&B ministry can air FM channels.
Further, transmission is allowed only within a specified FM band - VHF 87-108 MHz - and in a specified city or town. Pan-India broadcast of FM radio on DTH, therefore, is a subversion of the policy.
All value added services currently offered by DTH operators are unlicensed and, hence, illegal
There is another more serious issue at stake here. Most of the FM radio content like music is copyrighted and stations pay huge royalties for it. Its unauthorised re-transmission by any other entity or medium is a blatant violation of the copyright law and amounts to piracy.
Indeed, when TRAI invited comments in 2014 on whether to allow FM radio channels on DTH and other distribution platforms, copyright associations like the Phonographic Performance Limited, Indian Music Industry and Indian Performing Rights Society Limited protested, saying re-transmission of FM music was illegal and must not be permitted.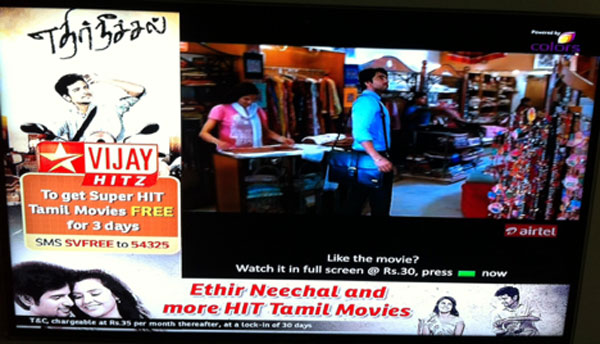 4) Unsolicited pop-up ads violate the right to privacy
All DTH operators insert ads and other unsolicited self-promotional messages that block the screen - yellow mail box icons; L-shaped ads on Movie On Demand channels; ads and images on programme guide and settings screens; DTH brand logo.
The rampant practice adversely affects the viewing experience of customers, already harassed by distracting part-screen ads and scrolls on regular channels.
This not only violates the Advertisement Code Rule 7(10), but also tramples upon the audience's right to privacy. Yet, while TRAI has framed provisions to regulate Unsolicited Commercial Communications in the telecom sector, it has failed to lay down similar regulations for the cable and broadcasting sector.
Another key provision of the Advertisement Code, Rule 7(11), mandates that no TV channel can carry advertisements for more than 12 minutes an hour. DTH operators have dedicated "default" channels airing ads round the clock, making a mockery of the rule.
Turning a blind eye
All this doesn't seem to bother TRAI much. In 2009, it had issued a consultation paper seeking views of stakeholders on all the issues listed above.
In response, some DTH operators acknowledged the guidelines barring them from carrying their own linear channels and FM radio as well as from interfering with broadcasters' feeds by inserting ads.
The consultations, however, proved inconclusive as TRAI, for unknown reasons, didn't issue any recommendations for the next five years.
Then, in June 2014, TRAI issued another "mega" Consultation Paper On Regulatory Framework For Platform Services, asking whether DTH and IPTV operators should be allowed to transmit their own channels and services.
Though TRAI acknowledged that "channels which are being operated by DTH operators need to be registered", it chose not to highlight the ongoing illegality of DTH operators carrying their own channels.
Broadcasters like Star TV and the Indian Broadcasting Foundation vehemently opposed the proposal, saying it will erase the traditional distinction between content and carriage and "irreparably harm content providers".
TRAI nonetheless agreed to the proposal to let DTH operators carry their own channels, though it put forth several conditions and legal requirements in its report submitted in November 2014.
It's now for the I&B ministry to take a final view on changing rules based on TRAI's recommendations.
Given its record, it would be wise for DTH customers not to expect much. Copies of file notings obtained under the RTI Act show that the I&B ministry knows that DTH operators are violating guidelines, yet doesn't do anything about it.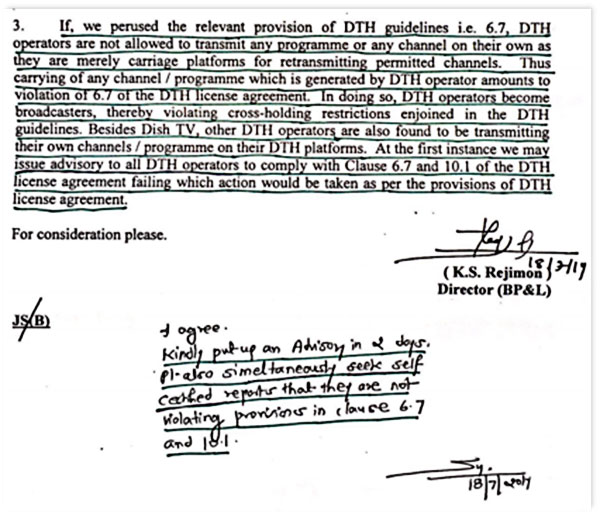 "DTH operators are not allowed to transmit any program or channel on their own as they are merely carriage platforms for re-transmitting permitted channels. Thus, carrying of any channel/programme which is generated by DTH operator amounts to violation of 6.7 of the DTH license agreement. In doing so, DTH operators become broadcasters, thereby violating cross-holding restrictions enjoined in the DTH guidelines," K S Regimon, Director, BP&LDT, wrote in a noting on 18 July 2014.
Rules limits ads on TV channels to 12 minutes an hour, but DTH 'default' channels air ads round the clock
"I agree," Supriya Sahu, Joint Secretary (Broadcasting), added. "Kindly put up an advisory in two days. Please also simultaneously seek self-certified reports that they are not violating provisions in cl. 6.7 and 10.1."
Curiously, after these vital remarks in the file, the note sheet goes blank. Still, even this fig leaf of an 'advisory' was never issued.
Ball in the court
In 2014, MediaWatch-India, which this author represents, had filed complaints with the I&B ministry, seeking show cause notices to all private DTH operators for violating guidelines, an offence that attracts a penalty of up to Rs 50 crore.
As the ministry failed to take action, a PIL was filed in Delhi High Court in December 2014. At the latest hearing, some DTH operators raised a pointless objection: that TRAI has recently released its recommendations on the subject.
While the issue is about violation of existing rules, the operators are citing TRAI's report dealing with changes to the policy in future. The next hearing is on 29 July.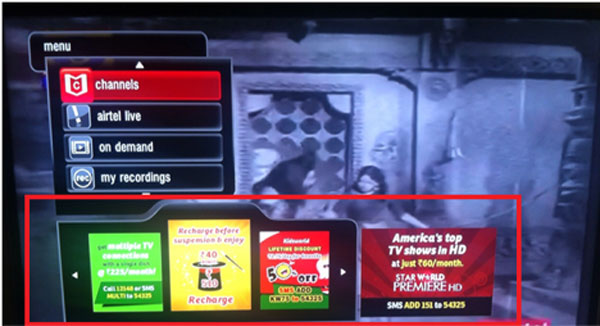 In its landmark 1995 judgment in the Air Waves Case, the Supreme Court held that electromagnetic waves are public property and "no individual has a right to utilise them at his choice and pleasure and for purposes of his choice including profit".
"The airwaves can be used by a citizen for the purpose of broadcasting only when allowed to do so by a statute and in accordance with such statute."
Set against this ruling, all the illegalities by DTH operators listed above amount to what can be described as the 'Air Waves Scam'.
Since there is no pressure on them from any quarter - the government, public, media - DTH operators are merrily making a fast buck by openly flouting the law and exploiting millions of consumers.
And since the government has chosen to side with the DTH lobby, the judiciary is our only hope now.