Suhas Warke: NIA cop who wanted to shield Malegaon accused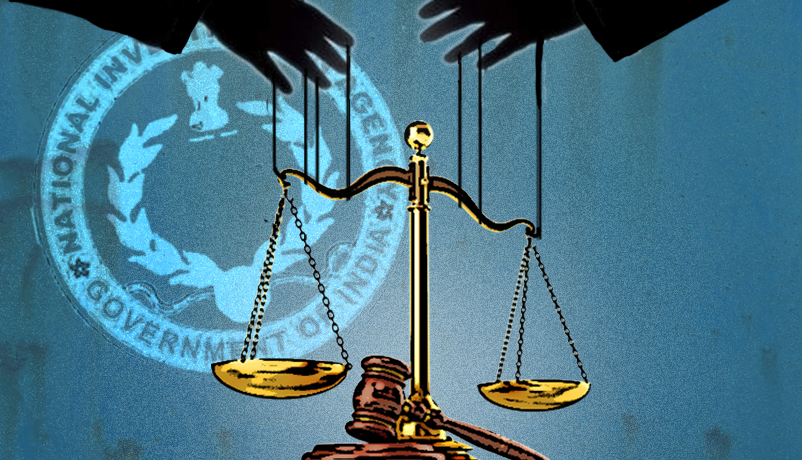 Back in June, when Rohini Salian accused the NIA of pressuring her to shield the 2008 Malegaon accused, the agency flatly denied it. It even suggested that she was bitter for being removed as special public prosecutor.
The agency could brazen it out since such charges are difficult to stick to a largely faceless organisation.
Now, though, Salian has put to face to what threatens to be a scandal: Suhas Warke, Depuy Inspector General, NIA.
And in one fell swoop, she has cornered the country's premier investigative agency.
Salian had been asked by the then Bombay High Court Chief Justice Mohit Shah, who was hearing a PIL on the matter, if she could name the NIA officer who had tried to influence her.
She did so in an affidavit, which was submitted to the Chief Justice in a sealed envelope.
Who is Suhas Warke?
A native of Jalgaon, Maharashtra, Warke studied medicine at Pravara Medical Collage, Pune. He joined the IPS in 2000 and was posted as a deputy commissioner of police in Mumbai.
He was deputed to the NIA after it was created in the wake of the 26/11 attack and posed as Superintendent of Police in the agency's Mumbai branch. On 10 March this year, he was promoted as DIG, a post he will hold for five years.
It was as SP that Warke had approached Salian and allegedly asked her to "go soft" on the Hindu extremists who had bombed Malegaon in 2008 and whom she was prosecuting.
"This was after the NDA government took over at the Centre," she had told The Indian Express. "A senior NIA officer met me and passed on the message."
Asked who the officer was, she had replied: "I would not like to name him. He is very senior. But I have nothing against him. He is just the messenger."
What is the Malegaon case?
On 29 September 2008, two bombs went off in Malegaon, Maharashtra, and one in Modasa, Gujarat. The blasts killed eight people and injured 80 others.
In Malegaon, the bombs were planted on a motorcycle parked in Bhikku Square, a predominantly Muslim neighbourhood. Tension gripped Malegaon and the State Reserve Police Force had to be called in after over 20,000 people gathered at the blast site.
Initially, the police suspected it to be the handiwork of Islamist militants, but investigations by Hemant Karkare, the Mumbai ATS chief who was killed on 26/11, led to the arrest of Hindu extremists, including Sadhvi Pragya, Shiv Narayan, Gopal Singh Kalsanghra and Shyam Bhawarlala Sahu.
Suhas Warke joined IPS in 2000. He was SP, NIA, in Mumbai and was promoted as DIG in March this year
The ATS later arrested retired army officer Lt Col Prasad Purohit, as well as the alleged masterminds of the attack Sameer Kulkarni and Sangram Singh.
The revelation that Hindutva groups had carried out the Malegaon terrorist attack - and several others, as it turned out - shook the nation.
Several Hindu extremist outfits, however, came out in support of the accused, some even alleging that they had been framed. The late Shiv Sena chief Bal Thackeray had supported Lt Col Purohit and Sadhvi Pragya in an editorial in his party's mouthpiece Saamna.
The case is being tried in court.
What is the NIA's reaction?
The NIA's Public Relations Officer refused to comment on Salian's affidavit, saying the matter was in court. He, however, denied the allegations and said the agency will file a counter affidavit in the Supreme Court.