'Sexual violence thrives with impunity in India'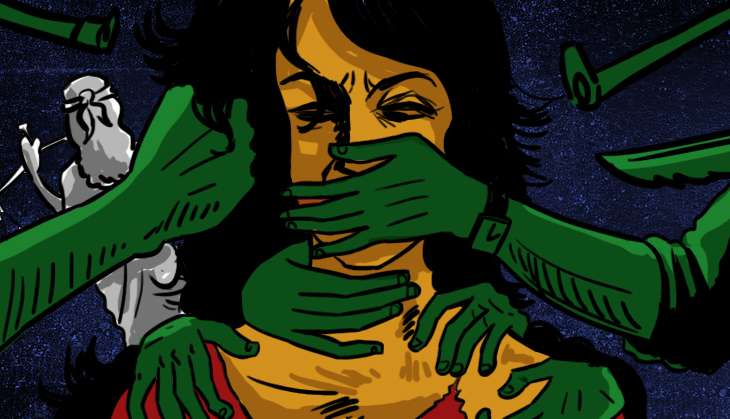 A series of books on sexual violence and impunity, recently released by the publishing house Zubaan, have argued that perpetrators of sexual violence thrive with impunity in India. And this often happens with the help of the State, the legal system as well as non-state actors.
Read: Violence on the rise again in Bastar. Talks of a 'Mission 2016' are rife
Based on three years of research, the series attempts to create a dependable body of knowledge on how redressing sexual violence remains a near impossibility in India. Touching upon a range of topics - from sexual violence during communal riots, to their use as a weapon in conflict zones like Bastar and Kashmir, the series of reports, contend that the state and majority communities use sexual violence with "efficient brutality".
Sexual violence in Naxal-affected areas
Speaking at the launch event of the report in Delhi, Guneet Ahuja and Parijata Bharadwaj of the Jagdalpur Legal Aid Group described how Chhattisgarh's police officials and paramilitary forces posted there routinely use sexual violence against Adivasi women and routinely get away with it. All in the name of combating "Naxal terrorism".
Ahuja and Bharadwaj, who have also contributed to the series, stated that in Chhattisgarh,the State also uses non-state actors for unleashing sexual violence. As an example, they mentioned the Salwa Judum - a state-sponsored programme in which civilians were armed with weapons, and the members of which had gone on a raping and killing spree.
Incidentally, the Supreme Court had outlawed Salwa Judum in 2011, terming it as a programme of murderous vigilantism.
Kashmir - women's bodies as "collateral damage"?
In a chapter titled "Collateral Damage or Regrettable Causalty", Kashmiri researcher Ghazala Peer details how laws such as the Armed Forces Special Powers Act and certain military procedures such as the court-martial system strengthen impunity.
She brought up the infamous incident of the mass rapes in the adjacent villages of Kunan-Poshpora On the night of 23-24 February 1991, while conducting a cordon-and-search operation for militants, a battalion of the 4th Rajputana Rifles' 68th Brigade allegedly raped between 23 to 100 women. But till date no one has been punished, let alone being brought to trial. Peer accused the government and army of dealing with the incident with an enormous quantum of both callousness and bias.
Also read: Don't want death penalty for rapists, say women's progressive groups
Criticising the court- martial system as a sham, Peer mentioned how in 1992, vide an official directive and before that, by a 1975 amendment to the Army Act, the Indian government took away ordinary courts' powers to try cases against personnel of the Army and other paramilitary forces. And, how in the Army, sexual violence is treated as only a 'violation of discipline' and the sheer intimidatory atmosphere of court martials conducted in army camps ensures that most victims of sexual violence never get justice.
Whither legal redress ?
Feminist activist Farah Naqvi, who heads the NGO Nirantar and legal and gender-rights scholar Pratiksha Baxi detailed how the hyper-technicalities in the law, as well as judicial bias and suspicion, also protect impunity.
Read more: 25 years on, remembering the shame of Kunan-Poshpora
Naqvi described the plight of Sikh and Muslim and women who were raped during the1984 anti-Sikh riots and 2002 Gujarat carnage. She termed the acts of sexual violence, which were mostly carried out in public, as "spectacularisation of rape and molestation" by people who enjoyed state patronage.
Baxi, who authored the book Public Secrets of Law : Rape Laws on Trial, described how laws are deficient. For instance, the Scheduled Caste and Scheduled Tribes (Prevention of Atrocities) Act recognises only rape as an "atrocity", and not other acts of sexual violence. Moreover, many judges have an inherent suspicion of women who complain about being subjected to sexual violence, Baxi maintained.
Overall, Zubaan's series seeks to document and prove that sexual violence is used against women, especially those hailing from oppressed and minority communities, as part concerted efforts to terrorise, shame and silence them.
Edited by Aditya Menon
More in Catch:
Africans ask: what do you feed your kids that they are born to hate us?
By outraging over Tanmay's video, India's the real Bhat of the joke
Harish Rawat in fresh trouble: aide's RS nomination angers ally PDF
Russia's Olympic dream in tatters after athletes flunk dope retests