Scenes from a mofussil pub: Small-town India catches up with big cities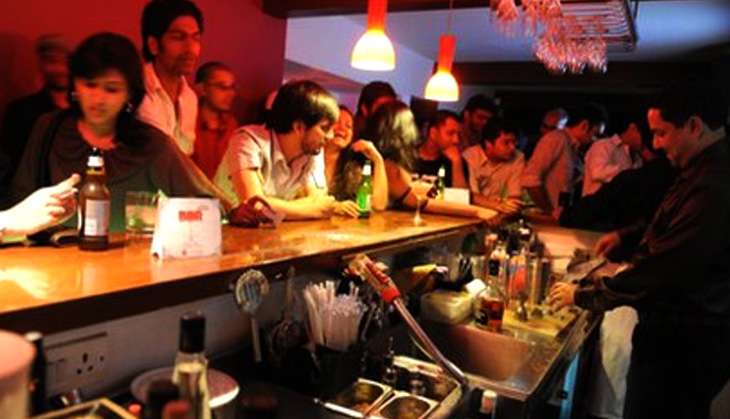 As I walk into Dehradun's first 'co-ed' pub, I can sense the buzz and it's good. The capital of Uttarakhand has a reputation for being a retiree's town; it also boasts of a large number of schools. Retired folk and children don't add up to a massive party scene. Dehradun's always had dingy dives (where women never go) and family restaurants that served alcohol, but this is different.
Also read -Liberals of the world, come to Dehradun: An open invitation
The Great Indian Pub on Rajpur Road is the first of its kind. It's a place for young people to hang out, drink up and dance to loud music. A place like this wouldn't mean much in a big city, but here, in Dehradun, it's a novelty. It's testament to the fact that young people, no matter where they are in the world, want the same things.
A stand-up comic arrives by road from Meerut, and immediately hits the stage. He drops some lame ISIS gags but the crowd is polite and encouraging. These are not cynical hard-bitten city kids. The comic is replaced by a boy with an acoustic guitar singing Hindi songs from the 1980s: 'Khambe jaise khadi hai, shola hai phuljhadi hai.' The song is an old one, from Aamir Khan's Dil, but no one seems to mind. The singer is replaced with a DJ who begins every track he plays with a space shuttle countdown: 5, 4, 3, 2,1.
It's the same as in Delhi and yet it's different. There are young couples here with toddlers, coochie-cooing lovers, groups of teenagers figuring out how to have Corona beer with lime. Unlike Delhi, where people tend to stick to their tables and 'gangs', here everyone wants to get to know each other. The girl to my left is knocking back her third tequila shot. She lights a Marlboro Lights. She tells me her parents wouldn't allow her to drink at home. Finally, she has a place to go to.
Also read -How to survive litfests: A bluffer's guide
The boys are definitely more dressed up than the girls. Two lads in tight red leather jackets wander around, looking for nothing in particular. The gentle, bumbling waiters are still figuring it out. When the girls at a neighbouring table ask for three whiskies, he gets it in shot glasses. 'No, no' they explain, 'Can you get us proper glasses, a bottle of water and some ice, please?' He returns with a tumbler full of ice cubes. The girls say: 'Bhaiya, just get us empty glasses, we can't have the whisky neat.' He sounds a little lost: 'What kind of glasses? Whisky glasses?' It's all very sweet. Meanwhile, the girls puff on some strawberry-flavoured tobacco from a hookah.
I bump into a twenty-three-year-old whose family owns a mall called Times Square. He tells me breathlessly about a Christmas Carnival he'd organised there. The fashion show didn't go too well. 'When the models started walking the ramp, some boys in the audience broke out in wolf whistles.'
Also read -Return of the crammer: Ending India's no-detention policy is bad for learning
The place has a bouncer who's wandering around, visibly ill at ease. There are no fights to handle. At times, he scowls, as if he disapproves of the goings-on here. He goes to the edge of the terrace and looks at the lights of Mussoorie, blinking in the distance. They're pretty, and soothing; when he returns, he's smiling again.
Twenty years after Delhi's nightlife began to open up, it's finally trickled down to Dehradun. The town has seen a couple of short-lived afternoon discos in the past but they were laddish and sleazy and the women always left by six in the evening. Here it's a quarter to one in the morning, and the girls are dancing with no fear. There's one catch though - the place has a liquor license only for the weekends. Smalltown India is breaking free, one baby step at a time.
(The writer is the editor of House Spirit: Drinking in India, published by Speaking Tiger)