SC remarks on the 'mind-boggling' funds NGOs get. A look at the numbers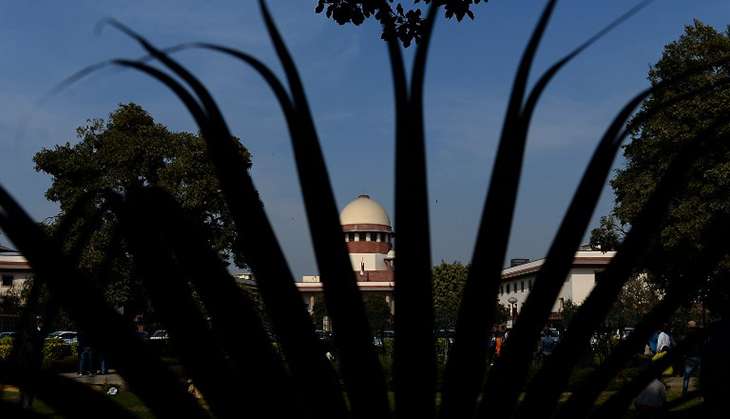 The Supreme Court observed on 14 September that a lack of law to regulate the "mind-boggling" funds NGOs receive annually is a "major problem".
"We can refer to the Law Commission to bring a law to control the NGOs," said Chief Justice TS Thakur.
In fact, advocate M.L. Sharma, who filed the petition, submitted that 80% of the NGOs get foreign funds. The petition is up for hearing next Monday.
Controversies surrounding NGOs are not uncommon in India. Earlier, during the UPA government, home minister P Chidambaram had criticised NGOs for misusing foreign funds, fuelling resistance at the Kudankulam power plant, and for stalling GMO trials.
Known activists and established international NGOs have also faced the ire of both the UPA and the present NDA government.
Here are some interesting facts on India's NGO sector:
Number of NGOs whose registration was cancelled in 2015 for not filing annual returns for three consecutive years.
Of this, the highest number of NGOs were from Uttar Pradesh (1,144), followed by Tamil Nadu (1062).
In 2012, only 4,138 NGOs got their registration cancelled.
There has been a more than 100% rise in less than five years in the number of NGOs whose registration were cancelled.
Total amount of foreign funds received by NGOs as of July 2016.
A total of 33,091 NGOs are registered under the Foreign Contribution Regulations Act, by which they are legalised to receive foreign funding.
NGOs in Delhi, followed by Tamil Nadu, consistently receive the highest foreign funding from 2012-2015.
In 2014-15, 398 NGOs in Delhi received Rs 4,983 crore and 384 NGOs in Tamil Nadu received Rs 2,316 crore.
The amount of cumulative penalties imposed on NGOs in 2015 after an inspection of their accounts and records.
This penalty was imposed on 71 NGOs.
Till July 2016, about 8 NGOs were fined Rs 32 lakh.
In 2014, a penalty amounting to Rs 51,99,526 was imposed on 24 NGOs.
Edited by Aleesha Matharu
Also read -How to kill a mockingbird: lessons from the Greenpeace crackdown
More in Catch -NGOs now under Lokpal Act's ambit; will have to declare all assets
Am being harassed for challenging Amit Shah: Indira Jaising