SC declares privacy a fundamental right: Does fate of Aadhaar now hang by a thread?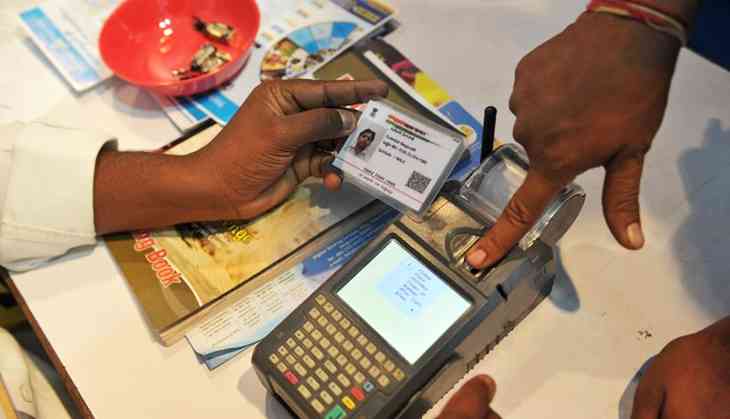 In a landmark 547-page judgment which will resonate in India for many years to come, the Supreme Court of India categorically held that the right to privacy is a fundamental right and is intrinsic to right to life guaranteed under Article 21 of the Constitution of India.
"Right to privacy is an integral part of Right to Life and Personal Liberty guaranteed in Article 21 of the Constitution" reads the unanimous verdict of the nine-judge bench presided by the Chief Justice of India JS Khehar, expanding the scope and sweep of Article 21.
This provision guarantees right to life and personal liberty in the fundamental rights chapter of the Constitution. By various judgments, its scope has, from time to time, been expanded to include right to life with dignity and now right to privacy.
Immediately after the verdict, Attorney General KK Venugopal said: "Whatever the nine-bench says now is the settled law", clearly conceding defeat for the Centre in the month-long debate in which the Centre repeatedly assailed that this right is not a fundamental right and subject to rules and regulations by the State.
Besides CJI Khehar, the bench comprised of Justices J Chelameswar, SA Bobde, RK Agrawal, RF Nariman, AM Sapre, DY Chandrachud, Sanjay K Kaul and S Abdul Nazeer.
Impact
Now on this touchstone of the settled law, a new debate opens up.
Largely, it comes as a blow to Aadhaar and the forced linking that the government was pushing for so that citizens could have access to various schemes. Citizens can now refuse to give samples of fingerprints, iris scans and other biometric parameters for the Aadhaar card.
However, a separate five-judge Constitution Bench is yet to decide the fate of the Aadhaar card as this verdict confined itself to settling the law: whether the right to privacy is a fundamental right.
Two earlier judgments have been overruled by this Constitution Bench - the MP Sharma case and the Kharak Singh case. Both judgments held that right to privacy is not a fundamental right.
In fact, another judgment went a step further to hold that even right to life becomes a "suspended right" during Emergency.
Fresh debates
The main petition challenging the imposition of Aadhaar on citizens was brought before the apex court by a retired judge of the Karnataka High Court Justice KS Puttaswamy. A score of other petitions, including a few pending in various high courts, were tagged together by the Supreme Court to avoid conflicting verdicts.
Clearing the controversy, the SC upheld the petitioners that right to privacy is a "pre-existing natural right".
It now means that private details regarding marriage, sexuality and even sexual orientation need not be revealed and citizens cannot be cannot be compelled to disclose them if they choose not to.
This is now likely to open up another debate regarding Section 377 of the Indian Penal Code (IPC) under which homosexuality is a crime. The Delhi High Court upheld the validity of this provision and the Supreme Court on appeal confirmed it.
But as the judgment clearly confirms that the "privacy of the home must protect the family, marriage, procreation and sexual orientation which are all important aspects of dignity".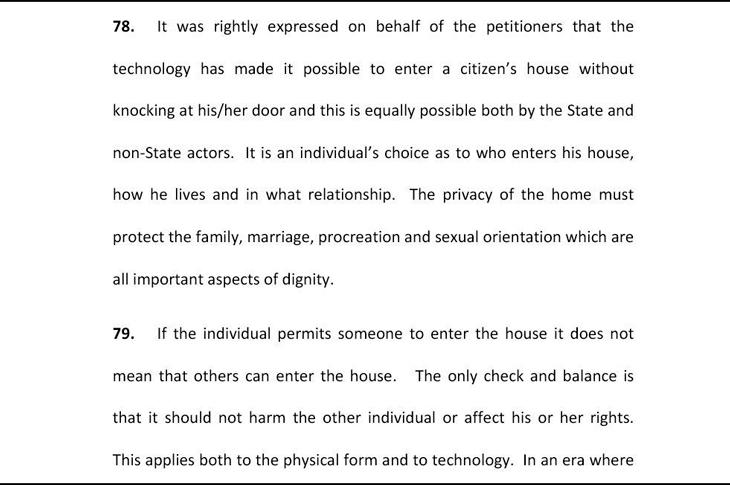 Another question yet to be answered is whether citizens will have to link their Aadhaar cards to their PAN cards. But as a five-judge bench is yet to look into the matter, we shall only know once that verdict is delivered.
The petitioners had advanced another important argument - that fingerprints and other such scans can be easily copied and used in thefts and even terrorist activities. That issue too will be decided by the five-judge bench.
More so, the proposed DNA profiling Bill too may now be challenged.
However, the Centre may still regulate a law or a rule that no right is an absolute right and that every right is a regulated right.