Rift in Kashmir militant ranks, Hizbul commander quits after threatening Hurriyat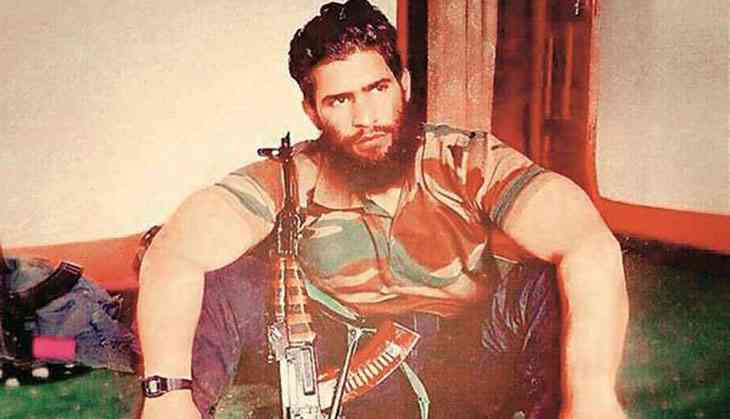 "If we are fighting for Azadi to establish a secular state, then in my opinion, we are not martyrs. And if the secular state is our goal, then my blood will not be spilled for it. From this day on, I have nothing to do with the Hizbul Mujahideen," says Hizbul's Valley commander Zakir Musa in a new audio a day after the militant leadership in Pakistan rejected his Friday statement in which he had threatened to chop off Hurriyat leaders' heads if they insisted on calling Kashmir a political struggle.
"I stand by my speech and by my message. It doesn't bother me what others say, but I stand by my speech."
Earlier, Hizbul Mujahideen had, in a statement, dissociated from Musa's threat to Hurriyat leaders and termed it 'unacceptable'.
"The resistance (Hurriyat) leadership and Kashmiri people are taking the Azadi movement forward through united efforts. In such a situation, any provocative statement or step could prove deadly for the movement," Saleem Hashmi, Hizbul's Muzaffarabad-based spokesman said. "Hizbul Mujahideen is examining the statement issued by Musa and we wouldn't hesitate to take any step in favour of the Kashmir struggle."
Belligerent Musa
However, Musa's audio slideshow that followed soon after was no less belligerent. In fact, he pressed his ideological position further, saying he will only fight for "Azadi for Islam", and not for a secular state. He, however, qualified his threat as only against those who fought for secular state.
"See, I have not said anything against a particular person or Geelani Sahab, but I have said only against that individual who is against Islam and talks about freedom for a secular state," Musa said in an apparent reference to JKLF supremo Yasin Malik, whose outfit stands for an independent secular Kashmir.
"What I said about hanging was not about Hurriyat leaders, but the moderates who say that after Azadi they will make a secular state. Because I know if we get freedom from India, then we will have to fight those leaders who support the secular state."
Hurriyat and the PoK-based militant leadership can hardly take the threat lightly. More so, when it is likely to strain the new unity among Hurriyat ranks.
During the unrest last year, three top separatist leaders – Syed Ali Shah Geelani, Mirwaiz Umar Farooq and Yasin Malik – had come together to steer the unprecedented public groundswell following Hizbul commander Burhan Wani's killing. And now Musa, ironically Wani's successor, has apparently threatened the JKLF leader with beheading.
Threat to split militancy
This has confronted both Hizbul and the Hurriyat with one of their deepest crises, threatening to vertically split not only the newly-regenerated local militancy, but also putting Hurriyat into a serious ideological quandary.
However, while Musa has quit Hizbul, he doesn't indicate any intention to quit the militancy; rather, it is showing off the resolve to strike on his own.
"I will not fight for Azadi for a secular state. I will fight for Azadi for Islam. Let me see, how many come with me," Musa says in the audio, indicating a plan to split Hizbul or the local cadre of all the militant outfits active in Kashmir, others being the Lashkar-e-Tayyeba and Jaish-e-Mohammad.
This is here that the potential challenge to Musa lies. If he is able to get a substantial chunk of the strong local component of militancy on to his side, it could transform the existing map of Kashmir jihad.
'Indian agencies killed Lt Parray'
Adding to the suspense of the fast-changing situation are the questions about a militant faction trying to operate on its own, and whether such an independent existence is even possible for a militant outfit in Kashmir.
Interestingly, Pakistan-based Hizbul supremo, in a statement, even denied that his outfit had killed the young Army officer Ummer Fayaz Parray, instead blaming 'Indian agencies' for it. He even said that the slain Army officer hailed from a 'freedom-loving family'.
"The officer from a freedom-loving family was murdered, and at the same time, militants were blamed for the killing. World knows that India doubts the rectitude and conviction of Muslim Army officers, particularly those who hail from Kashmir," he said. "We want to absolutely make it clear that there is no hand of militants in the killing of Ummer Fayaz. He was murdered at the behest of Indian agencies which is condemnable."
Chief Minister Mehbooba Mufti, on the other hand, has offered security to the Hurriyat leaders following Musa threat.
"If anyone asks for security, then we will think about it," Mehbooba told reporters when asked about the threat.