Rich legacy: how the 9-year feud over Gayatri Devi's wealth ended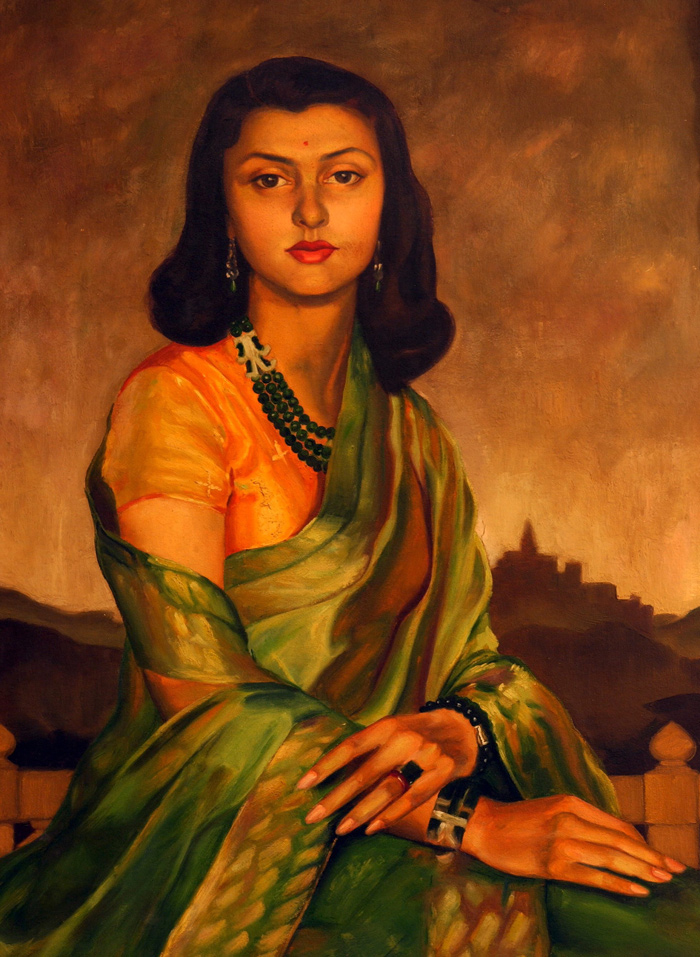 The dispute
Gayatri Devi\'s stepchildren and grandkids feuded 9 years over her property
Stepsons claim: she was estranged from grandkids, so they looked after her
Grandkids claim: Rajmata named them legal heirs in her will
The settlement
The SC validates grandchildren Devraj and Lalitya\'s claim
They will get share in the family\'s hotel chain, other properties
Royal family\'s wealth: Rs 2,500 crore property, Rs 500 crore gold
The royal mess that was the inheritance of the erstwhile rulers of Jaipur has finally been sorted out.
The Supreme Court, on 23 September, upheld the Delhi High Court's order to transfer the late Maharani Gayatri Devi's share in Jai Mahal Hotels Pvt Ltd to her grandchildren Devraj and Lalitya Kumari.
The decision is likely to end a bitter feud between rival factions of the royal scions - the Devraj group and the Urvashi group.
It was an extraordinarily complex dispute, involving multiple players. Here is a simplified breakdown.
The inheritors
Devraj and Lalitya are the children of late Jagat Singh, Gayatri Devi's only biological son.
Jagat had married Mom Rajawongse Priyanandana Rangsit, the daughter of Prince Piyarangsit Rangsit of Thailand. They divorced in 1987.
Jagat died in London on 5 February 1997, leaving Devraj and Lalitya for their mother to raise in Bangkok.
The siblings came to India sometime before Gayatri Devi's death and claimed to have been present when she drafted a will leaving all her wealth to them.
The rival camp led by Urvashi Devi contested this. Urvashi is Gayatri Devi's stepdaughter's child.
Urvashi's claim was supported by her uncle Bhawani Singh his stepbrothers Prithvi Singh and Jai Singh - who are all Gayatri Devi's stepsons.
The conflict
All was seemingly well in the family until Gayatri Devi was alive.
Jagat had bequeathed all his property to his mother through a will written in 1996. In February 2009, a Jaipur Court validated the will and issued a succession certificate in favour of Gayatri Devi and her grandchildren.
After Gayatri Devi died in July 2009, Bhawani, Prithvi and Jai argued that her property should go to them because they were the ones who had looked after her.
They pointed out that the Rajmata had given her power of attorney to Prithvi "when he brought her back from London in an air ambulance". That was at a time when she was estranged from her grandchildren.
Devraj and Lalitya countered that they had reconciled with Gayatri Devi before her death, and produced a will proclaiming them as her legal heirs.
And based on this will, they sought transfer of the Jai Mahal Hotels shares to them.
Gayatri Devi's stepsons' claim to her inheritance: they were the ones who had looked after her
The Urvashi group went to the Company Law Board, alleging Gayatri Devi's will had not been properly executed. They accepted the validity of Jagat's will but contested the succession certificate.
They also argued that since Jagat had disinherited Lalitya and Devraj through his 1996 will, Gayatri Devi's rightful inheritors were her stepchildren.
The board, however, refused to settle the issue, saying it had no jurisdiction under the Companies Act. Instead, it asked the parties to go to a civil court.
The case went to the Delhi High Court, which rejected the Urvashi group's contentions and upheld the succession certificate. It also ordered transfer of the hotel shares to Devraj and Lalitya.
The settlement
The Urvashi group challenged the verdict in the Supreme Court, only to end up on the losing side.
Devraj and Lalitya, the court ruled, "derive rights from Gayatri Devi through documents executed by her in her lifetime and conveyed to the company."
"Even if Gayatri Devi's will is not taken into account for purposes of rectification," it added, "documents executed by her clearly entitled Devraj and Lalitya to have the rectification made."
The court also directed the Urvashi group to pay Rs 5 lakh in legal costs to Lalitya and Devraj.
We will now construct a museum in Rajmata's memory, says Gayatri Devi's grandson
The verdict paves the way for Devraj and Lalitya to claim their father's shares in Jai Mahal Hotels, Ram Bagh Palace Hotels, Sawai Madhopur Lodge and SMS Investment Corporation.
They can also claim their share in other properties of the royal family, valued at over Rs 2,500 crore. Apart from fabulous palaces, jewels and paintings, the family is said to possess sold gold worth more than Rs 500 crore.
Soon after the verdict was delivered, Devraj wrote on his Facebook page: "My work in India was affected due to lack of money until now. The decision will pave the way for the construction of a museum in Rajmata's memory. My father and grandmother must be smiling from the heavens."
His mother was also jubilant. "Justice has prevailed after nine years of legal battle. I thank the Indian judiciary," Priyanandana Rangsit posted on Facebook. "My children have finally got their right."