Respite for water-starved Delhi as military takes control of Munak Canal
Catch Team
| Updated on: 14 February 2017, 5:45 IST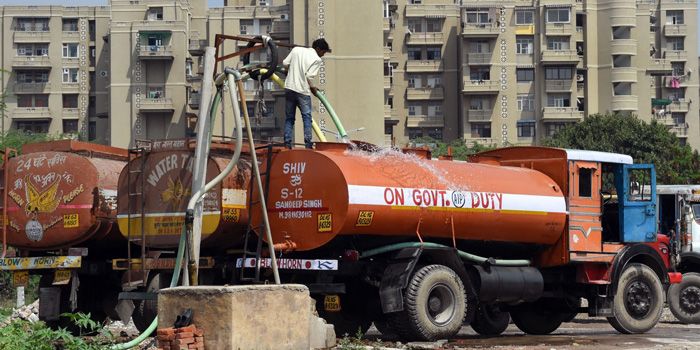 Delhi is still reeling from a water crisis even as the military took control of the Munak Canal, which supplies the city from Haryana, from Jat agitators.
But even if the agitation ends today and the Munak flows unhindered, the water supply in the city will take a day or two to resume fully. The canal, which is said to supply about 60% of Delhi's tap water, was closed after it was vandalised by the agitators two days ago.
For now, the "very serious water crisis", as Arvind Kejriwal described it, has forced the city to implement strict water rationing.
"Barring the president, prime minister, Chief Justice of India, defence installations, hospitals and fire brigades, water is to be equally rationed amongst all," the chief minister had announced yesterday.
Kejriwal said he had spoken to Haryana's Chief Minister Manohar Lal Khattar as well as Union Home Minister Rajnath Singh to try and find a solution to the crisis.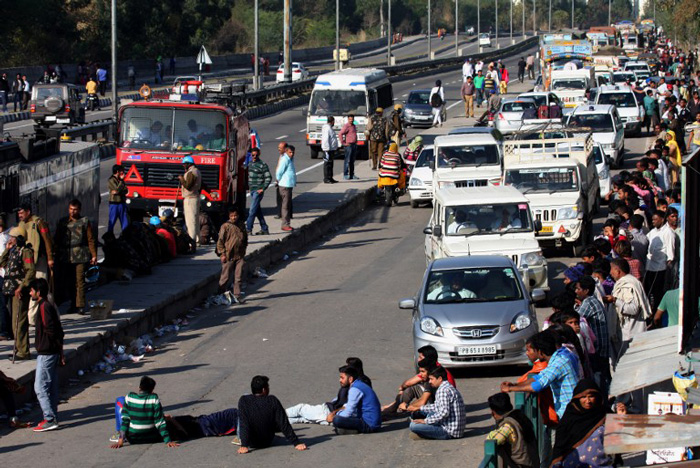 "Delhi is facing an unprecedented crisis. I requested them to please send the army to the canal. They may be trying," he said.
So severe is the water shortfall that all schools in Delhi had been told to remain shut on Monday.
Delhi government officials said against 820 Million Gallons Per Day of potable water, only about 240 MGD are being produced.
"Delhi is reeling under a severe water crisis on account of the ongoing agitation in Haryana. The supply sources feeding seven water treatment plants have completely dried up. As a result, all these plants had to be shut down," the spokesperson for the Delhi Jal Board Sanjam Chima said.
Deputy Chief Minister Manish Sisodia insisted that if the crisis wasn't solved soon, "water supply in Delhi will face an unmanageable crisis".
Indeed, members of the ruling AAP are getting distress calls by residents from across the national capital. The legislator Somnath Bharti said he was "receiving panic calls from residents over no water supply", and requested Rajnath Singh "to intervene and get Munak Canal normalised".
There's hope though that the water supply would resume soon now that the Haryana government has accepted the Jats' demand for reservation, paving the way for the stir to be ended. Already, blockades have reportedly been lifted from several parts of the state.
The violent agitation has claimed at least 19 lives and left more than 150 people injured.