Railway miracle: Tweet a complaint & Prabhu himself will rush to your rescue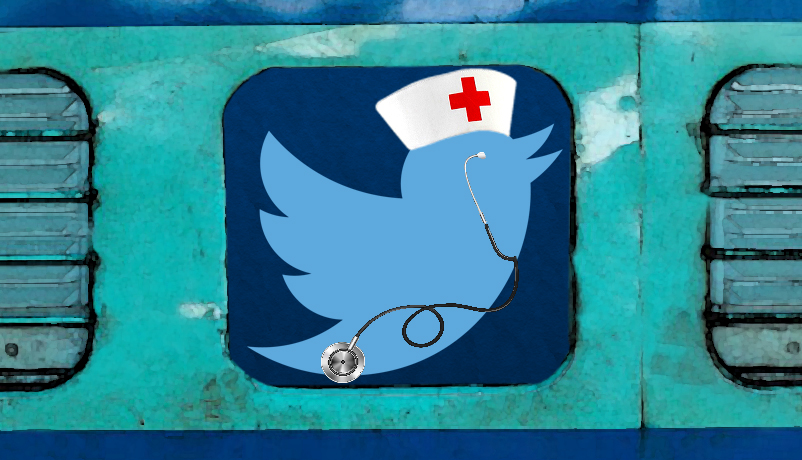 One of the first images that you come across when you access Twitter in India is of Prime Minister Narendra Modi. @narendramodi, in fact, is a popular handle.
However, when it comes to connecting with the masses, Railway Minister Suresh Prabhu probably takes the cake: His prompt response to passengers' tweets with complaints has earned him accolades. The result is an ever-increasing list of followers on @sureshpprabhu.
The future of smart phones belongs to India. But as of now few know how to put technology to good use.
The trend seems to be changing though and railway passengers seem to be getting the hang of 140 characters. And Prabhu has rewarded them in kind.
There have been many instances when passengers called for help from the minister on Twitter and it arrived in real time. Here's a look at some such cases:
01
19 December: Harassement stops
A girl had boarded coach No. 11 of Patna-Delhi Shramjeevi Express. The train was overcrowded as thousands of candidates were travelling to Lucknow for a competitive exam. Some unruly passengers occupied the girl's reserved seat and started misbehaving.
Showing presence of mind she posted a complaint on the official Twitter handle of the Railway Ministry as well as to Prabhu. Immediately, the railway police was directed to help her.
The train was stopped at Arrah station and a search was conducted. The culprits managed to flee but all passengers without reservation were removed from the train. The girl got her seat back.
02
15 December: Doctor and milk for a sick child
A woman was traveling with her 18-months-old son in Marudhar Express from Varanasi to Gotan, near Jodhpur in Rajasthan. The child suddenly got ill during the journey. The distressed mother did not waste time and sought help from the minister on Twitter.
The woman got an instant reply from the minister, assuring help at the next station (which happened to be Etawah). A team of doctors indeed entered the train there to treat the child. Not only was medicine provided, the mother was also handed over a can of milk for the baby.
The railway officials on board took special care of her son throughout the journey. The child was diagnosed twice at Tundla and Agra Fort stations.
The thankful mother did not forget to post a 'thank you' tweet to the minister later.
03
7 December: Succour for hungry students
A group of school students were traveling aboard Kumbha Express from Dehradun to Howrah. The train was running late by nine hours due to fog and had no pantry car. The hungry students tweeted their plight to Prabhu at about 7 pm.
They were soon asked for their seat details and phone numbers. By 9 pm, railway officials had arranged for food, water and coffee for the students at Varanasi station.
04
28 November: Wheel chair for a paralyzed father
Pankaj Jain was traveling with his paralytic father from Yesvantpur to Bikaner. Pankaj was taking him to Butati Dham for treatment. The nearest station was Merta Road where the train stopped for just 3-5 minutes. The worried son had no idea how he would alight with his ailing father in such short time.
Pankaj's friend advised him to tweet to the railways ministry for help. He asked the divisional railway manager of Jodhpur on Twitter whether the train could be stopped at Merta Road station for 10 minutes and a wheelchair arranged for his father.
When the train arrived at the station Pankaj found the station master waiting with his staff and a wheel chair.
05
Woman finds support against abusive co-passenger
A woman passenger in Maharashtra sought help against an abusive co-passenger and she was not disappointed.
According to Central Railway, Namrata Mahajan was traveling alone on Shalimar-Mumbai (Kurla) Express. As the train was about to reach Shegaon station, a male commuter started harassing her.
A terrified Namrata sought help at the Twitter handle of Suresh Prabhu. Soon, a reply came asking details of her train and berth position. She was also advised to contact helpline number 182.
Namrata followed suit and she was immediately attended by RPF jawans at Bhusaval station. The male passenger was shifted to another coach as he had a valid ticket.