Quotas for upper caste poor: Why Madras HC's view could give savarna movements a fillip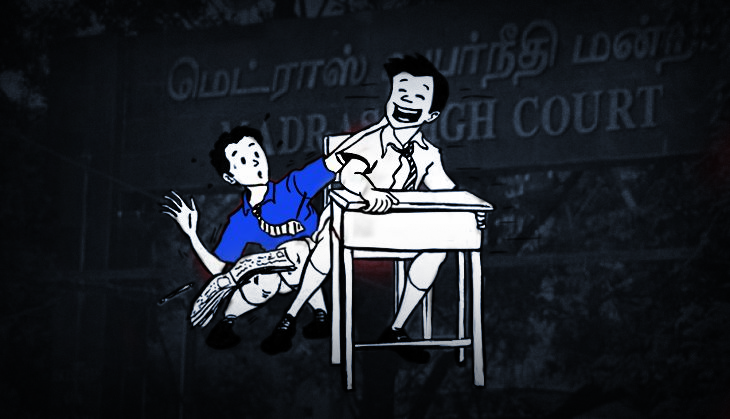 Misgivings about reservation for SCs/STs/OBCs appear to have worryingly crossed over from political parties to judicial circles in the country. A recent directive by the Madras High Court has put a big question mark on the understanding of the concept of reservation among the country's judges.
The Madras High Court reportedly directed the Tamil Nadu government to explore whether quotas in higher education and government jobs can also be extended to the poor among forward communities.
On 15 December, Justice N Kirubakaran said that there are "poor people" in all communities and they should be "encouraged to develop educationally, economically and socially".
Warped logic
This argument runs contrary to the objective of reservation. Quotas in political representation, government jobs and education were created to help the deprived sections in overcoming centuries of discrimination.
Economic status was never the criteria. Reservation was not meant to be a poverty alleviation programme, but a vehicle to correct social imbalances created by sustained discrimination against those belonging to the lower castes, as defined by the Hindu varna-system.
Over decades, as quotas enabled a handful of families from deprived backgrounds to rise and do well in life, the upper castes started taking note. Those among them who hailed from an agrarian background also started feeling the heat of the crisis in agriculture. It sent their fortunes dwindling and they came to the conclusion that their salvation lies in quotas.
However, an upper-caste quota is an anomaly in itself because at its core lies warped logic. Quotas were brought in for lower castes to gradually bring them at par with the upper castes. If quotas were to be extended to upper castes, the scales will tilt heavily once again in their favour.
The aggressively competitive nature of electoral politics in India has made various political parties adopt contrasting approaches to some of the country's burning issues. Reservation is one such issue, in which parties with their base among the upper castes view quotas in government education and jobs for SCs/STs/OBCs as unfair.
As a result, such parties keep calling for either and end to such quotas or for extending them to the poor among upper castes as well. BJP-led Gujarat announced 10% reservation for the "economically backward" in the general category in April 2016, but it is yet to be implemented. JD(U)-led Bihar is also sitting on a commission's report recommending quotas for upper caste poor. There too, these recommendations are yet to be implemented.
The social order
However, this is possibly the first time ever that a call favouring quotas for upper castes has come from the judiciary. As an institution, the judiciary has largely been cautious about reservations, with the Supreme Court having imposed a maximum limit of 50% quota within a state. Justice Kirubakaran's directive could give a fillip to the political movements for quotas for upper castes.
Many believe that these savarna movements are designed to eventually destroy reservation for the deprived communities so that the ancient social order could be revived. Justice Kirubakaran was careful to emphasise that "the necessity of having reservation for the economic and social empowerment of those sections of society that have been hitherto neglected and oppressed is a must".
However, he didn't elaborate how the State will create the space for new quota for upper castes in addition to the existing quota for the lower castes. More important is the question that what impact will upper caste quotas have on the social order and the quest to ensure social justice for the deprived communities.
We are living in times when results of the first ever caste census in decades are not being declared. That doesn't mean our society has become caste-less. It only means the upper castes are afraid of the lower castes' numerical strength. That the data is still hidden in itself proves that even in this era, it is the upper castes who have the final word. The struggle for social justice is far from conclusion. In such an era, are quotas for upper castes really desirable?