Pushback: why a UP madrasa is teaching an anti-terror course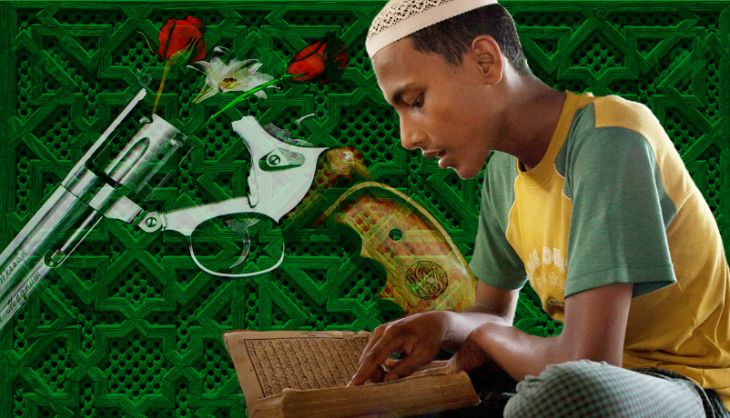 To dispel any notion that madrasas BJP-state-president-says.html">breed terrorists, a seminary in Uttar Pradesh has introduced an anti-terrorism course in its curriculum.
Jamia Rizvia Manazar-e-Islam in Bareilly hopes its course 'Islam and Terrorism' will help students understand how terrorists misuse the Quran and the Islamic law to further their agenda.
The madrasa is run by Dargah Aala Hazrat, which made news last month for issuing a fatwa prohibiting funeral prayers for "any person associated with terrorism".
In July, Dargah Aala Hazrat issued a fatwa prohibiting funeral prayers for 'any person associated with terror'
Jamia Rizvia is an influential seminary of the Berelvi sect, founded in 1904 by revered Islamic scholar Ahmad Raza Khan.
It has nearly 1,200 students but this session, the new course will only be taught to the 12 pupils who have just passed the Fazil, or graduate, examination.
Raising a shield
As part of the course, the madrasa will conduct monthly workshops and discussions on the issue with spiritual leaders.
"For some time now, madrasas have been accused of fomenting terrorism in the name of Islam. To counter this nonsensical talk, we decided to teach our students the real tenets of Islam like peace," the madrasa's principal Mufti Aaqil said, explaining the rationale for the course.
"We will teach them how terror groups entice Muslims by misinterpreting verses of the Quran and the hadith (the sayings and traditions of the Prophet)," he added.
"The problem is that many Indians can only read Arabic, not understand it. That is why terror groups are able to fool many innocent youth by providing fallacious translation of the Quranic verses."
Such courses should be taught in every college so that our youth aren't tricked into terror: Bareilly resident
Mufti Mohammed Saleem Noori, who will oversee the course, added, "We will compare the original verses and historical accounts with their interpretation by terrorists to demonstrate how they are corrupting Islam's true message."
"Terror outfits have maligned the name of Islam. We want to spread the original message of Islam."
For a start
Lauding the move, A A Nizami, Director of Aligarh Muslim University's K A Nizami Centre for Quranic Studies, said it, "Groups like ISIS and al-Qaida are using ambiguous excerpts from the Quran to entice less-knowledgeable or misguided Muslims to join their ranks."
And efforts like Jamia Rizvia's new course will help check their machinations.
The effort has also earned praised from local Muslims. Kamil, 60, a resident of Bareilly said, "This is such good news. It'll send a clear message to terrorists as well as our fellow Indians that Muslims are always against violence."
"Such courses should be introduced in every college and university to ensure our new generation isn't tricked and trapped into terrorism."