Punjab's gun culture & hopelessness: Death of the 25-yr-old dancer exposes dark underbelly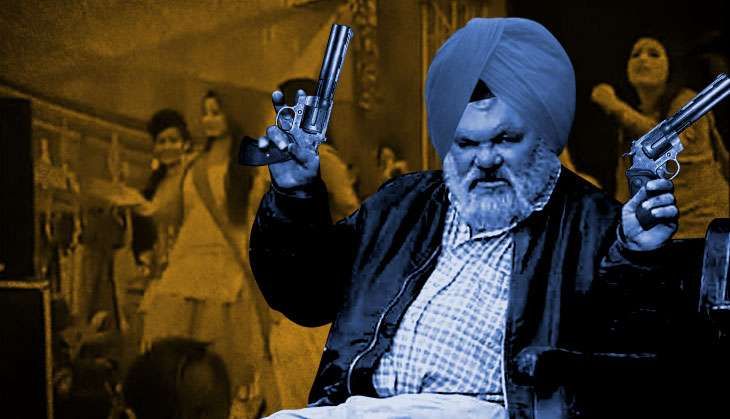 The cold blooded killing of a 25-year-old dancer at a celebratory function in Punjab's Bhatinda district is a grim pointer to the hopelessness pervading the state. The section of society that is aware of the factors leading to such instances sees it as the end product of the vulgar display of wealth which comes from the heady mix of a feudal mindset and arrogance.
Dancer Kulwinder Kaur was allegedly shot dead while she was performing on stage by an inebriated man at a wedding in Maur Mandi area of Bhatinda. The man had earlier been stopped from going on the stage to dance with the women. The gun used allegedly belongs to the son of a local Akali leader.
The deceased was said to be pregnant and had gotten married barely 15 months ago. The video of the shooting has gone viral drawing shocked and angry outbursts on social media.
The instance of the Kulwinder getting killed points to the frequent flouting of rules by the affluent sections of the society. Despite there being a ban on carrying fire arms in public places, celebratory firing remains a norm.
Like many other prohibitions, this one too goes for a toss regularly bringing to the question - why impose a ban or order which the government is incapable of implementing?
Trigger happy
This death also points to the rampant craze in the society, particularly among the youth, of possessing arms. Carrying guns remains a fashion statement of sorts in the state.
Reports appearing in the media recently revealed -
- Every 16th household in Punjab has a weapon.
- One in every 80 persons has a weapon and one in every 185 persons possess arms license in this state that has an international border.
Reports say that with a population of 2.77 crore comprising of about 55 lakh families, according to the last census, there are -
- 1.5 lakh arms licenses and 3.45 lakh weapons registered under these licenses.
Interestingly, those applying for the arms licenses in the state cite threat to life, protection while carrying cash due to business compulsions and the need for protection of crops from animals as the main reasons for a permit. But mainly among the youth, carrying of arms is a fashion statement that adds to their macho or 'Gabru' image.
Reports further say that despite having only about 2.3% of the country's population, Punjab has about 20% of the total private license weapons and leading the gun count are Gurdaspur, Ludhiana and Bathinda districts.
The number of arms is high in the areas and districts which are prosperous or have people with strong political influence leading to a rise in the threat perception.
Hopelessness
Social and political activist Sumail Sidhu points out that Kulwinder Kaur's death is a sign of hopelessness in society. He points out that ideally the victim should have been pursuing higher education or been working in a better profession.
Sidhu added that a large number of girls fall prey to the chance of making easy money by performing at social events.
"Culturally it shows how professional groups have taken over every ceremony. For example, in the past there was some cultural participation when women from the family carried out the 'Jaago' or the males performed 'Giddha'. There were 'Bolis' and 'Tappe' that were created. Now that participatory aspect of the families have gone missing as the members are forced to view professional performances. Here comes the competition in terms of which group will be hired,which group can provide more attractive female performers and how much one can show off."
Sidhu further added that since women belonging to these families are subdued, the women hired to dance at the events are taken for granted and rebuffing any advance in public is seen as an insult.
These girls who dance professionally know that they are expected to play a certain role in these functions and this makes them more vulnerable.
"The women members of the families organising the functions are very often ashamed at what goes on in these functions that are charged with sexual aggression. It is a sort of turbo-charged feudalism in a post modern cosmopolitan setting where those attending have the best of gadgets, designer wear etc. It is an ostentation marked by a vulgar display of wealth," Sidhu underlined.
Change the system
Rural Punjab has been witnessing movements that are aimed at countering the prevailing mindset regarding women. Aman Deol, a member of Istri Jagriti Manch that has been waging a battle against the public playing of vulgar songs, told Catch News, "The killing of this girl at Maur Mandi is the result of the imperialist mindset of the section of the society that wants to project Punjab and its culture as one being marked by the dictum of 'eat, drink and be merry'."
"We need to see what circumstances led to a girl like her take up this sort of job. The prevailing unemployment is forcing youngsters to take up such jobs. This is the result of the 'show off' culture that has penetrated Punjabi society. It also shows that the government laws and bans remain only on paper. And when we see this in terms of a gender issue, it shows how a woman's refusal for even a small thing is taken by the males in the society, Deol said.
Ravinder Singh, a social activist whose organisation Navi Soch Navi Palaang (New Thinking New Steps) is running a campaign in rural areas persuading people to cut down on expenditure on social rituals said, "This incident once again brings into focus the need for having simple ceremonies. We have been successful in getting residents of village Parali near Kurali in Ropar to pass a resolution on not hiring orchestras for weddings and serving liquor to men who may misbehave with the performing girls. Our drive in persuading people to go in for simple marriage celebrations has spread to around 60 villages."