Punjab cops jump onto social media bandwagon to tackle crime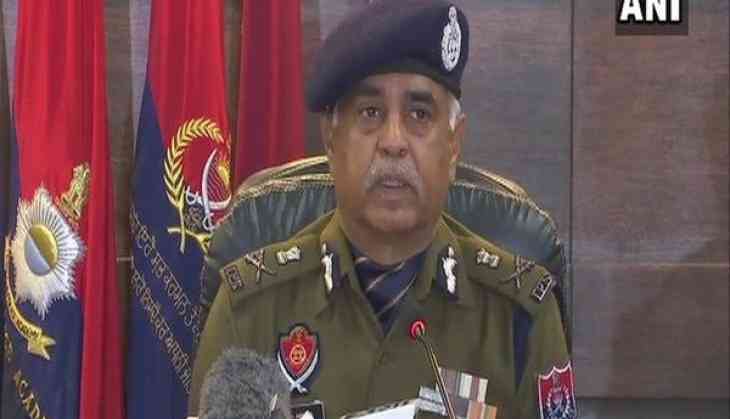 The Punjab Police have jumped onto the digital bandwagon in a big way to improve their abilities in tackling crime. In what is being described as a 'digital leap' in strengthening the capabilities to meet the contemporary law and order challenges, the Chief Minister Captain Amarinder Singh rolled out an ambitious 'Crime and Criminal Tracking Network & Systems (CCTNS)' project earlier this week to track crimes and criminals.
In another move that can have far reaching ramifications, the Police have started approaching local singers asking them to desist from singing lyrics that have 'objectionable' content. Over the years it has come to light during course of investigations in several cases that the Punjabi songs with their content centered around guns, drugs and portrayal of women as mere objects of sexual gratification have often led youth towards the world of crime.
The Punjab Director General of Police (DGP) Suresh Arora has directed all Senior Superintendents of Police (SSPs) posted in the districts to meet singers living in their areas and appeal to them to avoid singing songs with such objectionable content.
There are reports that in an apparent action against glorification of violence in Punjabi songs, Rocky Bhatti was on Wednesday booked on charges of defacing public property and a poster of his new song — showing him and two others, one of them holding a gun — was taken down from near Government Ranbir College in Sangrur.
The lyrics of the song, written by Bhatti say, "Ho gayi vaardat, lagi 302 aa; vekhin kal wala akhbar khol ke (An incident has taken place and section 302 [murder charge] has been imposed; do read tomorrow's newspaper.)" It is being alleged that the poster was deliberately put up near an educational institution to attract the youth.
Even the Punjabi singers of repute who have made a mark for themselves internationally have been airing their concerns over the popularity of songs glorifying gun culture that are being rolled out by the dozens on social media and also in the form of CDs.
But activists like Amandeep Kaur Deol of Stree Jagriti Manch that has been carrying out a campaign against playing of such songs at public places including the public transport say that there is much more than requires to be done.
"The issuing of appeals at the level of the Police is a commendable step. But what is actually required is a cultural policy from the government that can put an end to this nuisance. The second step that needs to be taken is to implement the existing laws against singers who do not refrain from singing such songs that portray women in an indecent manner and have content that can lead the listeners astray." She further pointed that more than anything else there is a need for a mass movement against the prevailing nuisance of such songs.
There have also been reports of senior police officials approaching the family members of some gangsters asking them to persuade the youngsters to give up the path of violence and surrender.
Meanwhile, according a government spokesperson the CCTNS `Go-Live' roll-out has set the stage for the state to go paperless in terms of FIRs and General Diaries, which will now be updated online by the police officials, who will eventually also be provided Tablets for this purpose.
Amarinder has pointed out that with this initiative Punjab has joined the ranks of the few states in the country to roll out such a project. While 13-year-old data (FIRs and General Diaries) have already been digitized as part of this project, all future data will be uploaded live from now on.
Amarinder has exhorted the police personnel to make effective use of the repository of valuable information that will be available through this project. He stressed upon the need to enhance IT proficiency at all levels to make use of such projects. He has urged all police officials at police station and supervisory levels to work on the project, while directing the department to suitably reward successes achieved through CCTNS project.
The basic objectives of the project include improving quality of investigation and prosecution, linking crimes with criminals and vice versa, providing vital crime intelligence, providing better services to the citizens and simplifying maintenance of records at the police station level.
The project, which now covers 600 locations, including 400 police stations and higher offices from sub-division to the state level, currently has a database of 13 years (2005 to 2017) for about 7.6 lakh FIRs and total 29 lakh records of different investigation related forms, which can be searched and retrieved from the database online.
The database is all set to expand with every passing day due to registration of FIRs, important developments in investigations and disposal of cases by courts. The Special Task Force (STF) data is also expected to be added by the end of this month.
The DGP said that all the locations have been provided computer hardware and software and are digitally connected for regular updation of the database. All the FIRs are being registered and all General Diary entries being made on computer under CCTNS project and are part of state level database maintained at State Data Center, which is in turn connected to national data center. In addition, the record of the last 10 years has been digitised. The entries in database are made primarily by police stations and database is accessible to the police stations and higher offices. Any Police officer at the police station level or supervisory level can access this database for searches and query for any crime or criminal or for linking crime with criminal and vice versa. Crime trends can be analysed and counter strategies can be evolved. .
In future, the CCTNS project is proposed to be expanded by linking it with different databases being maintained by the government. Going a step further, hand-held devices (Tablets) will be given to all field officers to enable data entry from anywhere, particularly from field locations. Development of mobile and web-based Apps for investigating officers and supervisory officers is also high on the agenda.
The spokesperson said that the Police have taken on the social media to counter the growing threat of gangsters and criminals.
The Punjab Police's Facebook page and Twitter account as well as the Twitter account of DGP and youtube channel of Punjab Police have gone live.
Amarinder said the social media campaign of the police will go a long way in bridging the gap between the police and the citizens, and also at tackling the abuse of social media by gangsters and criminals seeking to spread terror in the state.
Punjab has witnessed a dangerous trend where criminals have been reportedly updating their social media profiles and pages while being lodged in jail.