Pune blasts: HC acquits Himayat Baig of terror charges. Blow for Maha ATS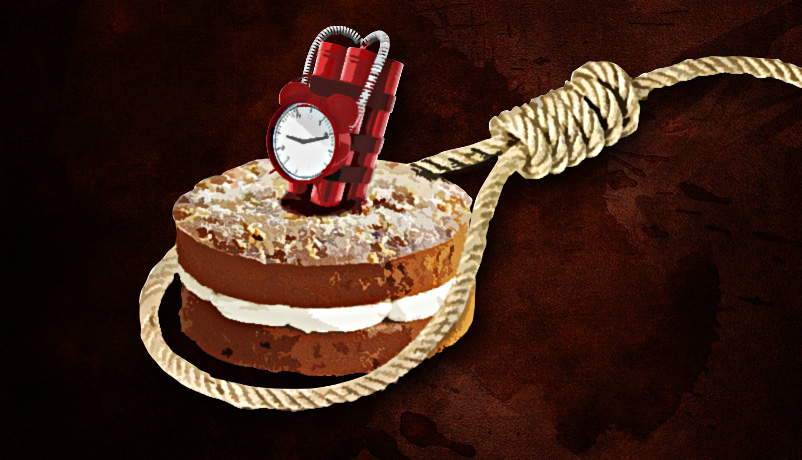 The entire case hinged on CCTV footage. But the prosecution could produce none. Mirza Himayat Baig, sentenced to death for the German Bakery blasts in Pune in 2010 escaped the noose when the Bombay High Court on Thursday declined to confirm his death sentence.
Eleven charges of terrorism and allied offences had been levelled at Baig. Former top cop of Mumbai Rakesh Maria, who earlier headed of Maharashtra's Anti Terror Squad, had branded him the mastermind of the explosions.
On Thursday, the Bombay High Court quashed the terror charges against Baig and commuted his death sentence to life imprisonment.
It only upheld the charges of possession of explosives and possession of forged documents, but declined to hold him guilty of plotting and causing the blasts.
Also read: Himayat Baig acquitted of terror charges, Rakesh Maria's claims have fallen flat: lawyer Mehmood Paracha
This comes as an embarrassment for the Maharashtra ATS which has been claiming that Baig was the main person behind the blasts.
Mehmood Pracha, Baig's lead counsel, argued that he was not involved in the crime and has been falsely implicated.
Speaking to Catch, Pracha said, "it was a big setback for the ATS" and that their claims about Baig being a conduit between the terror outfit Lashkar-e-Tayyeba and Indian Mujahideen "have gone for a toss".
In March 2014, Pracha had alleged that at Maria's behest, the Mumbai Police's Cyber Crime Monitoring Cell got a website to take down the video of an interview he had given to a news website TwoCircles.net.
In that video, Pracha had also accused Maria of falsely implicating people in the Pune blasts case and of plotting to kill him.
Maharashtra ATS had accused Baig of being a member of the Indian Mujahideen (IM), popularly believed to be the militant wing of the banned Students' Islamic Movement of India (SIMI).
Also read: 2008 Malegaon blast: NIA officer Suhas Warke threatened me, says Rohini Salian
While arguing the case, Pracha vehemently disputed the charges and instead contended that the IM was an "imaginary construct" conjured up by the authorities.
The high court spared Baig the death sentence beacuse the prosecution terror charges fell flat. Overturning the Pune Sessions Court's death sentence, the court sentenced Baig only for the possession of explosives and forged documents.
Pracha says that the charges are unsubstantiated and states that the court overlooked essential evidence. Baig is mulling upon an appeal to secure a complete acquittal, he says.
Also read: Real jungle raj: SP appeases dons, betrays Muslims falsely accused of terror
Investigative journalist Ashish Khetan, through his lawyers Mihir Desai and Vijay Hiremath, had earlier filed an intervention application contending that a sting operation proved Baig's innocence. However, in its judgement, the court didn't entertain Khetan's plea.
As Baig waits for his day in the Supreme Court - one thing stands clear. The Maharashtra ATS, which is often hailed for its acumen in "cracking" anti- terror cases, has, of now, been left with egg on its face.
After all, a high court's quashing of terror charges against a person it branded as the "mastermind" does the ATS's image little credit.
More in Catch -
Pics don't lie: would you rather preserve these beauties or build Mopa airport?
Forget Green Revolution. Punjab's farmers are now killing themselves
A farmer's wake-up call to India: try to understand why we die