Private schools are growing at govt schools' expense. Why we should be worried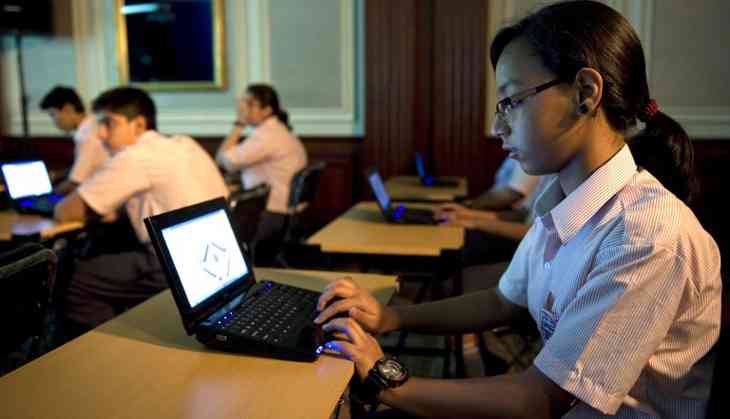 A Sarva Shiksha Abhiyan report has confirmed that there is widespread withdrawal of students from government schools and increasing enrolment in private schools.
The report says that between 2010-11 and 2014-15, admission in government primary schools across India has come down by 15% and went up by 33% in private schools.
The human resource development (HRD) ministry replied to the report in its action-taken report to a parliamentary panel on January 5. It stated that mushrooming of private institutions had hit enrolments in government schools. The HRD ministry also said that some states wanted to set up new English-medium primary schools to reverse the trend of enrollment.
The report suggests that in 2011-12, the enrolment in government schools dipped from 102.3 million to 99.3 million. The number further dropped to 93.9 million in 2012-13 and 90.4 million in 2013-14. As of 2014-15, the enrolment dipped to 86.8 million children in government schools.
On the other hand, enrollment in private schools has been steadily increasing, from 32.9 million in 2010-11 to 43.7 million in 2014-15.
The trend however is not entirely surprising. English-medium private schools have always lured parents more than government schools as there's a belief among parents that the former are better from the employability point of view.
According to education experts, parents, even those from low-income groups, are willing to pay high fees to send their kids to private schools. This is in spite of government schemes like Right to Free and Compulsory Education or the RTE Act.
Ambarish Rai, national convener of Right to Education Forum, spoke to Catch about the trend and explained why enrollment is increasing in private schools. "It is a sad trend but not a shocking one. Parents are willing to shell out extravagant fees for private schools, even parents who can't afford it, since there is belief that private English medium schools means better education. This may not be the case in reality. Parents believe that the standard of education in private schools is better than in government schools where facilities and infrastructure are meager," he said.
He added, "Here, government schemes like mid-day meals and free education isn't a big enough factor to lure parents. Moreover, small private schools are mushrooming in big and small towns. These schools might not even be providing better education than government schools but parents prefer to send their children to these schools."
"This is an issue that government schools need to address immediately. When the Constitution says that the government must provide education for free for its children from the ages of 6-14, then the government has no excuse as to why it isn't being done. Why must parents from low income groups pay exorbitant fees for their children when they deserve free and quality education?" Rai said.
A Niti Aayog report revealed that in Karnataka, the enrolment of students in government rural schools across the state has dropped to the lowest level in 10 years. The enrolment in government rural schools has dropped from 85% in the year 2006-07 to 70% in the year 2015-16.
Similar trends have been seen in many other states across the country.
In Delhi, a report titled 'State of Public (School) Education in Delhi-2017' compiled by NGO Praja Foundation Enrollment, revealed that enrolment in class I has gone down from 1,92820 in 2010-11 to 1,35,491 in 2016-17 in MCD and state government schools. However, the AAP-led government has reported an increase in enrollment in state government schools in the last 2 years.
Atishi Marlena, education advisor to Delhi Deputy Chief Minister and Education Minister Manish Sisodia, told Catch, "The enrollment in MCD schools may be deteriorating, but MCD schools are under the MCD which is held by BJP in the state. Primary education in Delhi is under the MCDs and the condition of their schools is really bad. Why would anyone send their children to these schools?"
She added, "In Delhi state-run school, the enrollment has actually increased, because we have constantly for 3 years, been setting aside 1/3 of the budget on education. The quality of teachers and infrastructure has improved significantly in keeping with the RTE Act guidelines. Enrollment has improved. Ours is the only state which is spending 1/3 of allotted budget on education. Qualitative education is on our main agenda. We are going about this the right way."
Annie Namala, education activist and member of the National Advisory Council for the implementation of the RTE, says that increase in enrollment in small private institutions is a dangerous precedent and does not necessarily mean better education.
"There are many factors why enrollment in government schools is decreasing. Infrastructure is a major problem. There is a huge shortage of qualitative teaching staff in government schools across India. There are plenty of private English-medium schools across the country. What sort of education they are providing, one does not know," she said.
"There is no accountability and that is dangerous. Most of them do not even comply with mandatory RTE Act guidelines. For the community quality education is interpreted as English-medium education. But that is not really the case. The government has to reverse this thinking by improving infrastructure and allocating more on the primary and secondary education in the country," she further added.