PM Modi to inaugurate India's longest road-cum-rail bridge over river Brahmaputra on this Christmas Day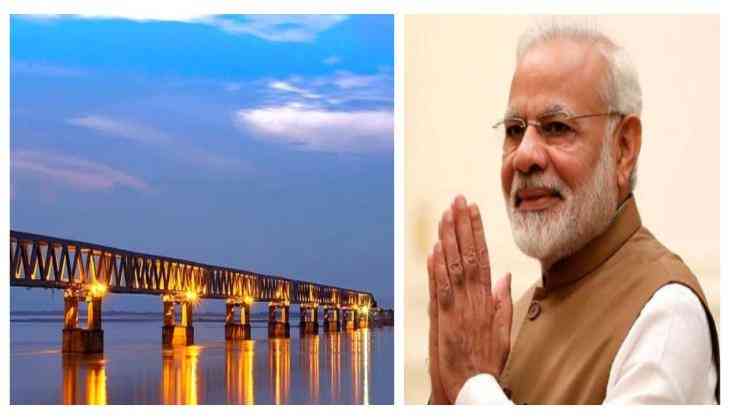 Prime Minister Narendra Modi will be going to do the inauguration of India's longest road-cum-rail Bogibeel Bridge bridge over river Brahmaputra in Upper Assam's Dibrugarh on December 25.
However, the security arrangements have been made in the area. The team from SPG are camping in the area. Also, to witness the inauguration, Railways will run a four special train to bring such people to the destination.
India's longest bridge is situated 17km downstream of Dibrugarh city in Assam over the river Brahmaputra.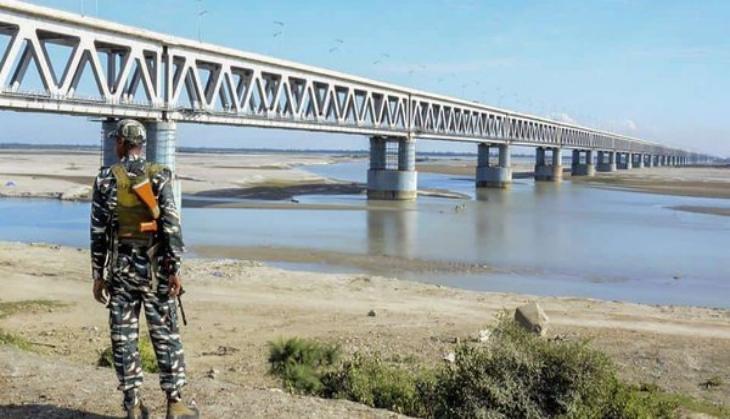 Being the lifeline of the Northeastern part of the county, the bridge will facilitate the connectivity between North and South Banks of river Brahmaputra in the Eastern region of Assam and Arunachal Pradesh.
Also, the bridge will also helpful for the defence forces and enhance the national security of the eastern region Inda because through the bridge the force along with their equipment can be move easily.
The government of India has given the importance to the project of this longest bridge by declaring it a National Project in the year 2007 and provide the fund for the speedy construction.
The modern day wonder Bogibeel, Asia's 2nd longest rail-cum-road bridge in Assam that will be opened by PM Shri Narendra Modi, has a serviceable period of around 120 years. @PiyushGoyalOffc @RailMinIndia https://t.co/a6e3tTK0yB

— Western Railway (@WesternRly) December 24, 2018
India to inagurate 4.94 km long Bogibeel bridge over Brahamputra. An engineering marvel with 3 lane road and 2 way rail track, the bridge will be have security implications too. The bridge will shorten the distance between Assam and Arunachal by 600 km. #NewIndia #ActEast pic.twitter.com/1rthDlXfla

— Aditya Ashok (@theadityaashok) December 23, 2018
#TransformingIndia Bogibeel Bridge which will be
inaugurated by Prime Minister@narendramodi ji on 25th Dec.,is India's
longest railroad bridge between Tinsukia
in Assam to Naharlagun town of Arunachal
Pradesh....pic.twitter.com/1OVPK5sUZy

— Bikash Kumar🌷 (@Bikuengr) December 24, 2018
This bridge was a part of Assam Accord 1985 and it was sanctioned in the year 1997-98.
The foundation of this one of the biggest project was laid by the former Prime Minister of India H D Deve Gowda on 22nd January 1997. The work on the project was started by the Atal Bihari Vajpayee, the former PM of India on 22nd April 2002. The total length of the bridge is 4.94 km (revised from 4.31 km).
Also read: HM Rajnath Singh slammed actor Naseeruddin Shah and said, 'India was the most tolerant nation in the world'