PETA Probe: A report on cruelty towards animal in Jallikattu events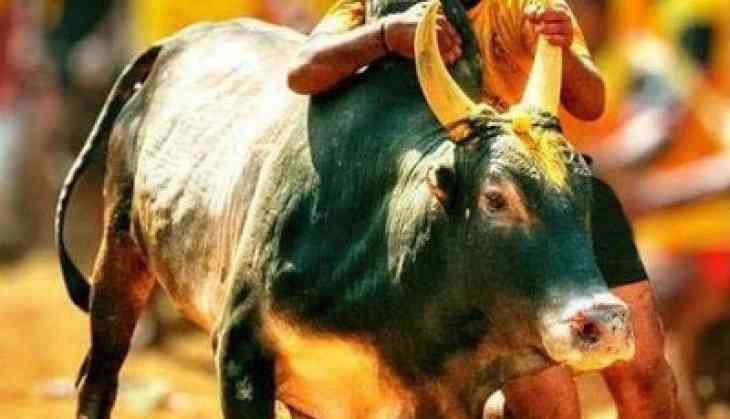 On Tuesday PETA said that it would release the findings of its investigation into the recent nine Jallikattu events which would be later submitted to the Supreme Court.
The recent finding by the animal rights group (PETA) has claimed that the cruelty towards bulls still exists.
In a statement, they said, "PETA India documented the cruelty which was observed during events in four districts of the state (Tamil Nadu) between January 14 and 28, 2018."
In a detail report, they have stated that there are photographs and video footage to support it.
PETA further added, "The video shows that bulls were "hit, whipped and poked" with metal and wooden sticks inside the 'vaadi vaasal', and their tails were "twisted and yanked" to force them to run towards the "menacing" crowd"
Also Read: Taking the bull by the horns--it is Jallikattu again!
They even claimed that the bulls' nose ropes were roughly tweaked, making it bleed profoundly. Besides, the animals flee onto village streets injuring spectators.
PETA has confirmed that it will submit the report to the Supreme Court in support of its ongoing case. The present case challenges the constitutional validity of the Prevention of Cruelty to Animals (Tamil Nadu Amendment) Act, 2017, which permits Jallikattu in the state.
In a statement released by PETA India's CEO Dr Manilal Valliyate,"India's true culture is one of kindness to cattle and respect for life not forming a violent mob to bully terrified animals,".
He even added that PETA India allowed Jallikattu in 2017 in Tamil Nadu and since then at least 26 people, including a police officer and a teenager, have been killed, and if records are to be believed then more than 2,500 injured.