How the highway liquor ban has played out so far, and why it won't work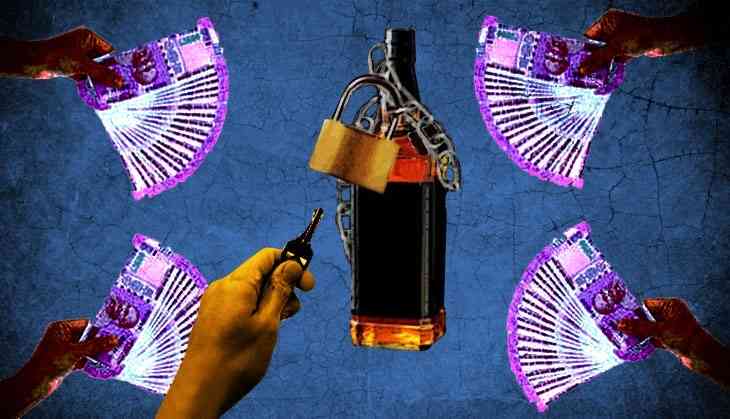 What is our attitude to alcohol and drinking in general? Do we drink? Do we not drink? Is it necessarily an evil? Is it a necessary evil—at least as far as state revenues go?
The recent Supreme Court ruling regarding the sale of liquor on highways, and the way it has been implemented, or rather circumvented, reveals our ambivalence towards the oldest intoxicant known to mankind.
Going grey
First, what happens when you ban a substance overnight? It goes underground. The day after the ban, I'm driving around Dehradun looking for a vend that's 500 metres from the main road. When I reach, I'm told that the women of the neighbourhood got it shut down. Then someone takes me to a mobile phone recharge shop, where the owner lays out the rate list for me: McDowell's No 1 for Rs 500, Royal Stag for Rs 700, and Blenders Pride for Rs 900. Within twenty-four hours of the ban, a grey market has emerged, complete with a standardised rate list. Prices are around Rs 200 above the marked price.
And what's happening in the remote parts of Kumaon? Those living in the border district of Pithoragarh cross over into Nepal, where laws aren't that strict—even grocery shops are allowed to stock liquor. Elsewhere in Kumaon, men switch to 'chakti', the native liquor brewed by the Bhotia tribe.
Surya ast, Garhwal bust? No, it's business as usual. Surya ast, Garhwal mast. Banning doesn't work. People find ways around it.
Driving drunk
Second, drinking and driving. While everyone agrees that this is wrong, it's the only way Indians drink. It's always two men in a fancy car. You cannot drink at home. You can't drink standing on the road. But you can drink in your car. The car is like an embassy space. The laws of your land don't apply here. It's the plane that's taken off from a Middle-Eastern nation, and as soon as the plane is airborne, the women shed their head-to-toe veils to reveal the hot pants and spaghetti tops underneath.
The car elevates you in Indian society. The bigger it is the better. By owning the car, you've earned the right to do what you want inside it. Three days after the ban, I'm driving around again, this time with a male friend (in a fancy car). Earlier, I was in a yellow Nano—a car that doesn't elevate you in this society.
This time, we stop at another innocuous shop in a small neighbourhood. The owner rattles off the grey market rate list. And, because we are in a fancy car, he also offers to take us to his 'bhai's' place down the road. The bhai's place is a food van, with a vacant parking lot behind it. He says to me: 'Aap yahaan araam se kha pee sakte hain. Koi pareshan nahin karega.' When we say we'll drink at home, he looks surprised.
The car-o-bar is institutionalised, at least in north India. You buy liquor and drive up to a food van or a 'chicken point'—a place where you can park your car, drink, and then drive. At the height of the ban, this hasn't stopped. The embedded car-drinking culture defeats the point of the ban.
To tackle the drinking of middle class men, you don't need to ban alcohol. You need to clamp down on the culture of the car-o-bar. The car is for driving, not drinking.
A road by any other name
Third, the tussle begins between state and Court. State governments don't want to lose revenue from liquor sales. Some Indian-style linguistic tweaking is done, and, lo and behold, the highway is now a city street.
Not in U.P. though. U.P. is on a Hindutva double-digit growth path. Yogi hails the move, and while the other states are busy denotifying highways, Yogi proposes to extend the 500 metre rule beyond the highway, to hospitals, temples, schools, and all places of worship. But what about sacramental wine in churches? Will they open liquor stores in sugarcane fields now?
Meanwhile, women demand total prohibition. The chief minister, T S Rawat, refuses. Uttarakhand is a tourist state. Tourists drink. Or so the story goes. But Rawat comes up with a new plan— from 1 May, all liquor outlets will now open only at 3 PM and shut at 9 PM (the earlier timings were 10-10). The Supreme Court was only interested in the highway; now governments are using the ruling to impose partial prohibition.
Ladies might
Fourth, women. There's a class divide here. Women want prohibition. It's a fact. It's tempting for politicians because half the population of any state constitutes a huge vote bank.
Soon after the SC order, women are up in arms because the order entails moving liquor vends off the highway and into residential areas. In the remote hills of Kumaon, women lay siege to shops, break locks and smash bottles. Even in Dehradun, one sees housewives sitting with placards by the roadside. On Canal Road, they get a shop to down its shutters.
Ten days later, the bars are back in business. I go to one where the young and trendy hang out. It's packed with women drinking. Do women drink? Do they not? There's a clear class divide here.
Pick your poison
Finally, working class men. A couple of days back I visited a dive just across from a police chowki. It's a hatha—a backroom where you can sit, drink, and eat aubergine pakodas, chicken fry, and sliced boiled eggs. There's a beer shop next door selling strong beer, but the real crowds are inside the dive. At the country liquor counter. It's a swarming beehive. The odd bee lifts off, staggers in the air, clutching his nectar, and another one takes his place. At no time is the naked hive visible. It's 11 AM.And what were the poor drinking at the
And what were the poor drinking at the hatha at eleven in the morning? Tharra. I drank a quarter of Zaafran too. You feel it corroding your insides while you sip it. These guys aren't even sipping it. There is obviously a problem, but is prohibition the only solution?
The solution to this is not banning alcohol, but banning certain kinds of alcohol. In Himachal and Karnataka, locally produced fruit wine is cheap. These are not fancy wines but drinkable. Why not ban tharra and flood the country liquor outlets with dirt cheap fruit wine and lager beer with low alcohol content.
Soon after liquor stores opened again in Dehradun, stocks were running low. I was outside one vend—a country liquor shop which shares a wall with one that sells IMFL. The former had downed its shutters, having sold its stock of tharra. There was a huge group of disenfranchised young men hanging out outside, all drinking Bacardi Breezers. Flavour: Blackcurrant. It was the only alcohol available. When I asked some of them what they thought of it: they said it was very tasty. They were lovin' it.
Canada's biggest de-addiction centre offers homeless alcoholics half a glass of wine every few hours. It keeps them off the hard stuff. In Switzerland, they legalised heroin. If you are an addict you can go to a government-approved centre. No one dies of bad heroin on the streets of Zurich anymore. Why is the Indian state involved in the sale of cheap tharra (the politician-liquor mafia nexus means the state is also indirectly involved in its production)? First you feed the people poison. Then you criminalise them by imposing prohibition. If you're driving people to drink because you need to fill your pockets, then drive them to a healthier place. Give them cake.
(The writer is the editor of House Spirit: Drinking in India, published by Speaking Tiger)