#PathankotArrest: why this TV spectacle was disgraceful and dangerous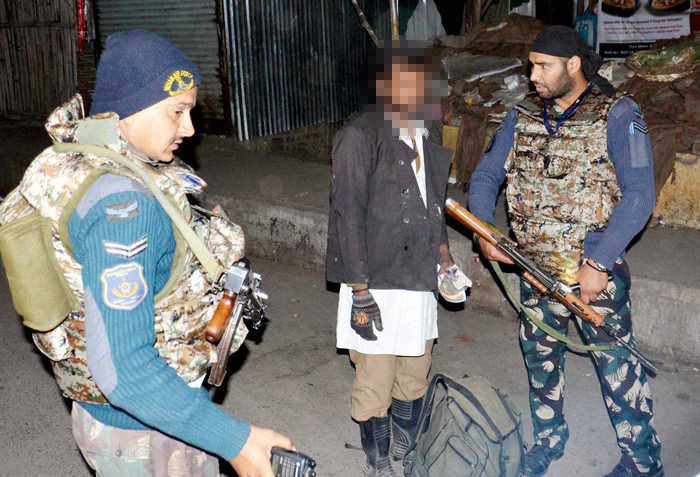 On Wednesday evening, TV screens were filled with scenes of ministers going into the prime minister's house. They had met once in the morning, then why were they gathering again? The news channels were speculating about various reasons, but nearly everyone agreed it had something to do with the Pathankot attack.
The mystery was still unresolved when the channels suddenly cut away to "breaking news" scenes: a "suspected terrorist" being held at gunpoint by security forces in Pathankot.
A man of lean build, unshaven and wearing an unbuttoned coat over a kurta, nearly frozen. A backpack, presumably his, lay on the ground nearby. Was he a terrorist as the security forces and the media were claiming? Maybe, maybe not.
Also read: The good & the bad of Pathankot operation: from a soldier's viewpoint
Should he have been arrested and treated in this manner, that too on live TV? Certainly not.
It's beyond doubt that security agencies must leave nothing to chance after this ghastly attack. But does that give them the licence to violate with impunity any and all procedures, laws and ethics?
No lessons learnt
Indeed, it was reportedly the failure to follow the Standard Operation Procedure that led to the death of NSG officer Lt Col EK Niranjan in Pathankot and injuries to several commandos.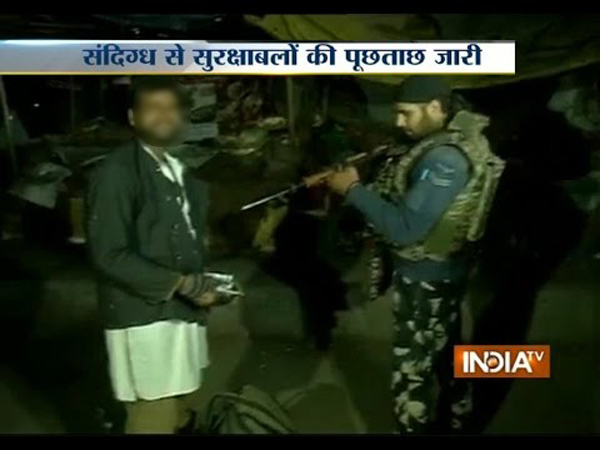 It's believed that Niranjan was not wearing any protective gear mandated for bomb disposal squads. The negligence cost us a brave young officer.
But no lessons appear to have been learnt from this loss. A soldier was seen kicking the hapless "suspect". He wasn't frisked, even his hands weren't tied. And all this drama unfolded in full glare of TV cameras, in front of hundreds of people. What if this "suspect" had been carrying concealed weapons or wearing a suicide bomb vest? Who would have been responsible for the consequences?
Also read: Exclusive: India tipped off on 25 Dec about Pathankot. Even as Modi met Sharif
One cannot fathom the need to live telecast search operations after the Pathankot attack. Why was the media allowed to tail the security forces engaged in these operations? Were they aiding the search in any way that they were taken along?
What if #Pathankot suspect arrested on live TV had been wearing a bomb vest? Imagine the consequences?
Unfortunately, we seem to have learned nothing from the 26/11 attacks, whose live coverage had allegedly helped the attackers evade the security forces. The media seems to have ignored the Supreme Court's guidelines on covering terror attacks. When will we see an end to irresponsible journalism, driven by sensationalism above all else?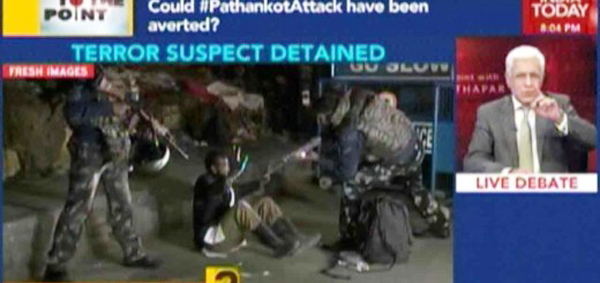 Apprehending terrorists is serious business. It's best left to the security forces trained and equipped for this job. One is at a loss to understand why an army of mediapersons should be allowed to join the hunt.
Also read: #PathankotAttack: Modi has 3 choices. He needs to pick one and stick to it
A shameful show
Then there's the bigger question of ethics. Who would be held accountable for the destruction of his reputation, perhaps even life, of the apprehended "terrorist" if he turns out to be innocent? Will editors or army officers take the blame?
On what basis was he declared a terrorist, and his face shown to the world, when he had not even been questioned? Why didn't anyone bother to even conceal his identity? Is it so hard to respect the dignity of an ordinary citizen? Why must we deliver the verdict first and then verify the facts?
Also read: Here's what we know about the ongoing Pathankot terror attack so far
Regardless of whether the "suspect" is eventually proven guilty or innocent, the way the media turned such a sensitive matter into a tamasha is highly deplorable.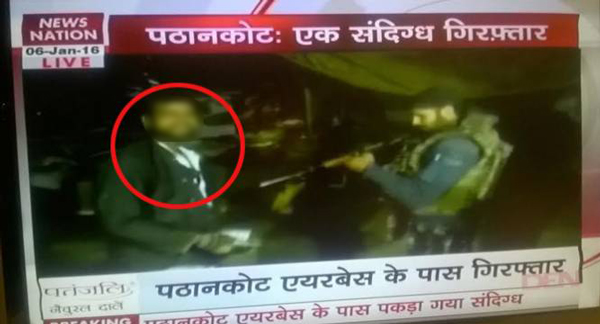 And why only the media, the government and the security agencies are equally culpable. Are they using TV cameras to salvage their hurt pride after the attackers made them look incompetent? What victory are they seeking to claim through such shameful tactics?
Are security agencies using TV cameras to salvage pride after terrorists made them look incompetent?
As a nation we must resolve never to let another Pathankot happen. In that endeavour, cheap antics of the kind the media and the security forces got up here won't serve a purpose. For they are wrong, unethical and inhuman.
Also read: When you want to #SackAjitDoval, you get #ShutdownNDTV