Padmavati controversy continues, threats go from burning cinema halls to chopping off noses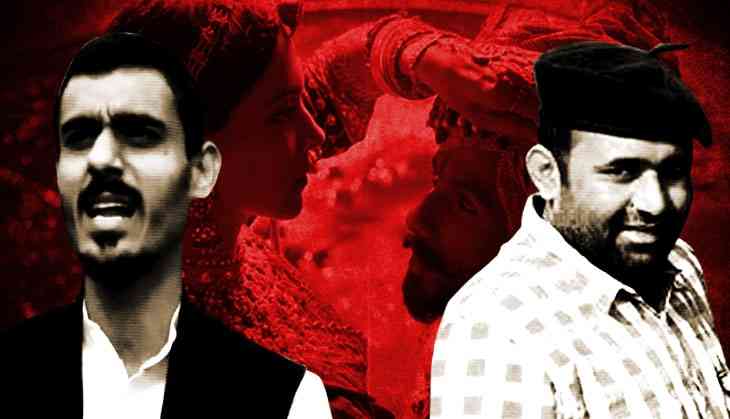 The row over Padmavati, a director Sanjay Leela Bhansali's forthcoming feature film, refuses to die. While obscure Rajput community leaders continue to be up in arms against the release of the film, Prasoon Joshi, the Chairman of the Central Board of Film Certification (CBFC) has also come out criticising Bhansali, saying that selective screening of the film to media houses "compromised the role of systems and balances that are part of a functioning industry".
"It is myopic to treat certification process haphazardly to suit convenience," Joshi told a news agency.
"On one hand, the CBFC is being pressurised to accelerate the process, and on the other hand, it is an attempt to subvert the very process. It sets an opportunistic precedent," he added.
The censor board had earlier rejected Padmavati's application over incomplete work.
But, it is the Rajput community leaders and organisations like the Karni Sena who continue to be at the vanguard of opposition to the film over the misrepresentation of their 'glorious history' even when the film is based on Padmavat, a Mughal-era work by Malik Mohammad Jayasi.
After Lokendra Singh Kalvi, the chief of the Karni Sena, called on the Rajput community to gather in lakhs for a countrywide shutdown on 1 December, several other leaders have jumped on the bandwagon. Albeit, with more dangerous threats.
Mahipal Singh Makrana has threatened to chop off actress Deepika Padukone's nose. Padukone plays the role of Queen Padmavati in the film.
"Rajput Karni Sena is fighting to protect the image of women portrayed in the films. We never raise a hand on women but if need be, we will do to Deepika what Lakshman did to Shurpanakha for violating the rules and culture of India," Makrana said.
Makrana, a gold medallist from Rajasthan University, was chosen as the Rajasthan state chief of the Karni Sena in 2012.
The Facebook page of this beret-wearing 'macho' Rajput leader is full of posts about the need to protect Rajput pride. Since September this year, he has been threatening to set cinema halls on fire if Bhansali goes ahead with what they call a wrong portrayal of a Rajput queen.
"Abhi to sirf poster jalaye hain agar Rani Padmini ko Bhansali nein ghalat dikhaya to cinemaghar jalayenge! Gauravshali itihaas hamari pehchaan hai! Pehchaan ko mitne nahin denge!! (We have just burned posters till now but if Bhansali has shown Rani Padmini wrong then we will burn cinema halls! Glorious history is our identity! We will not let our identity be wiped off!!)" - a post on his page reads.
Clearly, the threats have only gone worse since.
Apart from demanding a ban on the film, Karni Sena also raised objections on the light and sound show by the Archaeological Survey of India (ASI) and claimed that a bit where Alauddin Khilji is shown to see Queen Padmini in the mirrors was not factually correct. They also demanded that the ASI remove mirrors from Padmini Palace.
Interestingly, Rajputs from other parts have also jumped in.
Abhishek Som, a Thakur from Western UP announced an award of five crore on Padukone and Bhansali's head. He has been booked by the UP Police and an FIR has been filed in Meerut.
Som, who is associated with the Samajwadi Party also heads the All India Kshatriya Yuva Mahasabha.
He has threatened that if the film is released, Bhansali and Padukone will have to leave the country.
Som hails from 'Thakur Chaubisi', a group of villages in Sardhana Tehsil of Meerut where Rajputs are known to be the dominant caste. BJPs' rabble-rouser MLA Sangeet Som also comes from the same region and represents Sardhana in the state Assembly.
With the controversy hogging the headlines, expect more of such absurd threats.