Other unions didn't approach us on EPF protests: RSS labour-wing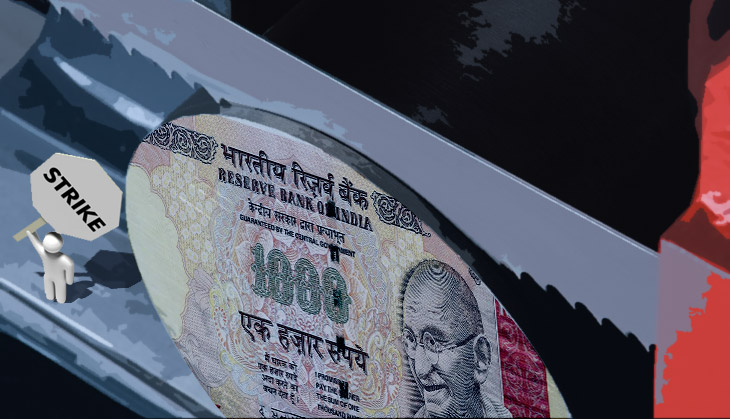 The Union government's decision to slash the interest rate on Employees' Provident Fund deposits has attracted the ire of trade unions across the country. Ten central trade unions have announced day-long nationwide protests against the move on 29 April. However, comprehensive unity among the various unions appears to be missing.
Read: Govt to tax interest on EPF: what's the point of saving for retirement?
The Central Board of Trustees of the Employees' Provident Fund Organisation had earlier had earlier decided that the PF deposits will draw 8.8% interest rate. However, the finance ministry has overruled the Board's decision and fixed a lower rate of 8.7%. The Board is headed by the labour minister, who has quietly succumbed to the finance ministry's call.
The 10 unions that jointly slammed this and announced joint protests include Congress-affiliated Indian National Trade Union Congress and Left-affiliated All India Trade Union Congress, Centre of Indian Trade Unions and All India United Trade Union Centre. Interestingly, the RSS-affiliated Bharatiya Mazdoor Sangh will not be a part of these protests.
It is not that BMS, among the country's largest trade unions, is not against the move. It too has slammed the government's decision and has announced protests. However, these will be its own protests and not in coordination with other unions. Catch spoke to BMS General Secretary Virjesh Upadhyay on why separate protests were being held.
CK: What is your stand on the EPF rate cut?
VU: We oppose it. The CBT is the supreme authority to decide on interest rates. The finance ministry has no business overruling its decision.
CK: What are you doing to oppose it?
VU: We are holding protests at EPF headquarters all over the country today. In Delhi, these protests will be held at Bhikaji Cama Place.
CK: How many BMS members and volunteers will be participating in these protests?
VU: The reports will come in by evening and then I will have an exact idea of the number of people involved.
Also read: EPF: Has Arun Jaitley alienated BJP's core vote bank?
CK: Is there more to your strategy beyond one-day protests?
VU: We have also called for a meeting of all our state general secretaries on 1 and 2 May at Varanasi. Subsequent action will be discussed there.
CK: Do you feel this issue needs broader trade union unity or not?
VU: It does. It will be better if all trade unions came together to oppose this move by the government.
CK: Why then is BMS not a part of the action announced by 10 other unions?
VU: We had no information about the other protests. I came to know of them through media reports.
CK: Are you saying that the other trade unions didn't approach you?
VU: Yes, they didn't.
CK: Did you consider approaching them?
VU: See all issues do not require joint action. There are some issues of common concern. Apart from them such united action is not needed.
Read more: RSS affiliated trade union to stage protest as govt cuts EPF rate
CK: Is this issue not of common concern?
VU: It is. But we did not know that other unions were organising protests too. Ours was the earliest call. The government's decision came on Monday (25 April) and we immediately announced that will protest against it on Wednesday.
CK: Apart from the PF rate-cut, how do you assess two years of the Modi-government with respect to the labour sector?
VU: Well, these two years weren't too bad, but no big change happened. Several key steps have been taken, like the Jan Dhan Yojana, medical benefits for workers and skill development. That's a good start. These steps have not been taken ever before. This government is appreciating the concerns of workers.
However, wrong measures have also been taken and we have opposed them. For example, the tinkering of threshold for registration of trade unions is not good. The Chapter 5(B) matter is also objectionable.
(Chapter 5(B) of the Industrial Disputes Act, 1947 requires government's permission for layoffs, retrenchment or closure in establishments employing 100 or more workers. The NDA government has proposed raising this threshold to establishments employing 300 or more workers.)
Edited by Aditya Menon
More in Catch:
In 15 years: how KCR rose from middling leader to regional satrap
Debarring Sehajdharis from polls will strengthen Akali hold on SGPC
This incredible new tech turns plants into powerplants
Found: Rs 92 lakh gift to Sai Baba shrine, body of man killed by mother