One student found dead, one still missing: JNU continues to be in news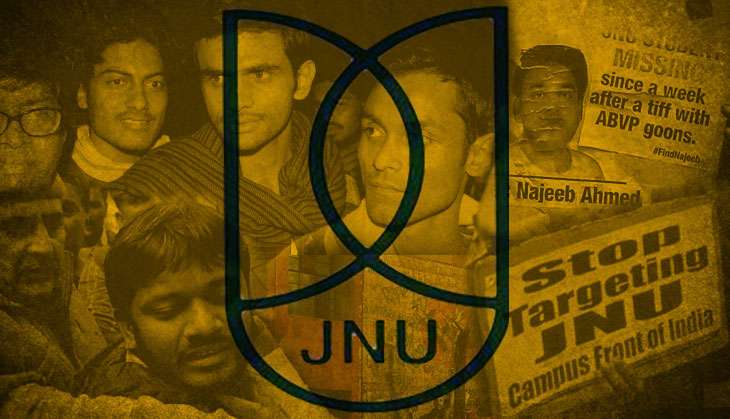 Even before the Jawaharlal Nehru University (JNU) could tackle the case of a student missing for more than two weeks, it got another problem on its hands. On 25 October, Jatung Philemon Raja, a PhD student, was found dead in his hostel room.
Friends of Jatung said he was suffering from a liver disease and was regularly visiting the doctor. He had not been seen around for three days till his body was found in his room.
Also read: Manipuri student JR Philemon found dead in JNU hostel
Jatung, a native of Manipur's Senapati district, was a resident of Brahmaputra Hostel in room 171. Investigation has just started in his case and the post-mortem report is still not out.
The death comes about two weeks after Najeeb Ahmed went missing from the campus leading to speculations ranging from threats to abduction by 'right wing groups'. Ahmed, a MsC Biotech student, had joined JNU in June.
Also read: JNU student missing: Fact, fiction, politics behind Najeeb Ahmed's curious disappearance
Najeeb's close friends said he was beaten up in his hostel by some ABVP members a day before he went missing. The police are investigating the matter, but evidently not taking it as seriously as the February case of 'sedition.'
That month, this year
Ever Since February a tempest seems to have struck JNU and has shown no signs of abating. One blow after another, the university is dealing with crisis after crisis.
It all started with a cultural programme organise by the members of JNU's student's organisation Democratic Students Union to protest against the "Judicial Killing of Afzal Guru" and displayed their solidarity with Kashmiri migrants. Things went downhill after that.
Here's a short timeline of what happened ever since:
After the cultural program was organised, BJP MP Mahesh Giri lodged an FIR stating that 'anti-national' activities had been conducted by students of JNU.
Home Minister Rajnath Singh also warned of the"strongest possible" action against those involved in the cultural program and sloganeering. In an interview he made it clear that such 'activites' will not be tolerated.